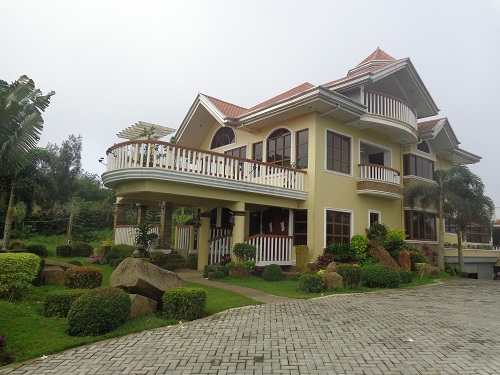 Checked in: 22 Dec 2013
Checked out: 24 Dec 2013
Room: Queen Mercelita (Superior room)
Price paid: US70 per night, through Agoda.com
I am reluctant to call this a hotel, because it is much better than a hotel. On first impression it was like stumbling upon someone's mansion, and when we found out we were the only guests for the nights we were staying, it felt even more so, like we were just staying with friends.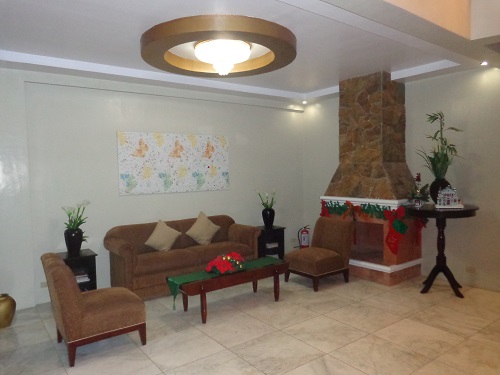 Service
Considering we were the only guests here, we had the whole four staff's ultimate attention. A staff is always at standby while we ate our meals, and we were greeted with friendly smiles and 'hellos' every time we crossed paths.
In a mansion such as this, we felt more like the Lord and Lady of the house than guests and the hospitality of the staff and their willingness to help to their best ability is just a taste of the friendliness of the Filipinos. The staff however, still has a lot to learn about managing the property with efficiency, however, I believe this will come with time.
The reception is mostly unattended, and closes at 8pm, so email ahead at the time of booking if you are arriving late.
Room
The room was spacious but basic, sufficient for a countryside stay. There is a flat screen TV with selected Filipino and overseas channels, a small bathroom with an open shower/toilet layout, a dining table should you wish to dine in the room (but why would you, when the rest of the place is so pleasant) and a double bed.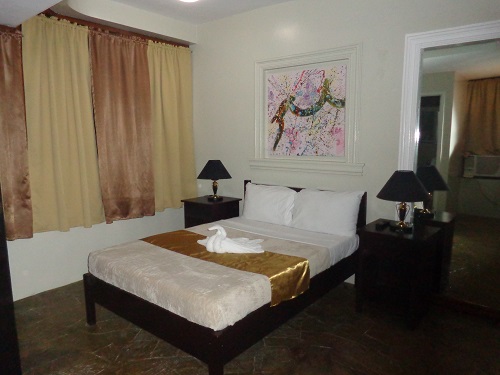 The bed is harder than how we in the west like it, but still quite comfortable. The air conditioning really is used during the day if we were around, otherwise, Tagaytay enjoys cool mornings and evenings that doesn't require extra cooling.
The room is on the ground floor and had windows that lookout to the driveway, so for privacy we kept the curtains shut.
Facilities
Not much. There is a restaurant onsite with selections of Filipino and Western food, where we had breakfast and dinners which ranged between 170php – 460php per dish. The hotel is currently building a convention hall for events, and a swimming pool is being planned, but at the time of writing, not yet built.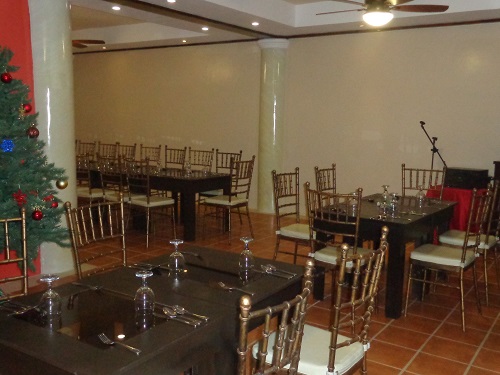 In the mansion there is a small library of books and DVDs for guests, and a nice garden for morning and evening strolls.
Surrounds
The hotel is 15 minutes tricycle ride away from the main Tagaytay town centre and is surrounded by pineapple plantations and village houses. Nearby on the main road are a series of fruit stalls and snack shops.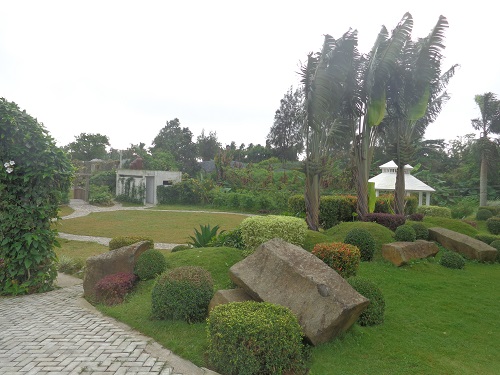 Value – 8/10
The rates through Agoda.com included a serve of breakfast per day. It is slightly more expensive for the average Filipino hotel. I think this place has great potential, so come before the crowds discover it.