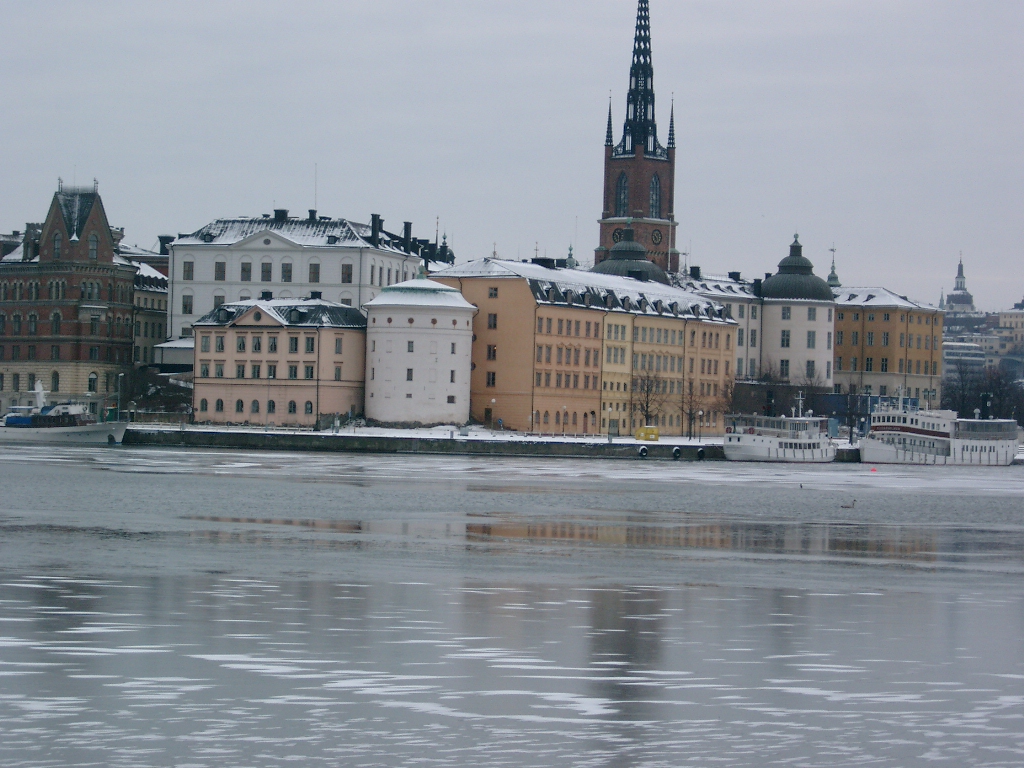 We are experiencing heat waves here in Australia, and I am trying think cooler thoughts. So, that got me thinking about Stockholm when I visited in winter of 2003.
Stockholm is a beautiful city and it was particularly beautiful when I visited in winter. They've had some light snow falls and made everything powder white, and the sea in the harbour froze, locking all the docked ships and boats with it.
I am feeling a little cooler just looking at this picture.
What's the weather like where you are?