Ever since last year's Asian Women Empowerment Conference, I've been getting a lot of questions about my 'work'. Those who did't know me personally assumed that I was like all other bloggers out there, those that made the decision to 'throw it all away to travel full time', and were seemingly disappointed to learn that I am just like them, I still have an office job, and I just travel whenever I can.
So, let's clear this up. I do still have an office job, the one I call my 'day job', but I am not ashamed of it. In fact, I quite like what I do and because of that, I am good at what I do, and for that I want to continue to do.
In reality, no matter how much others paint it to be, not every one has the desire to 'throw it all away' to travel (yet).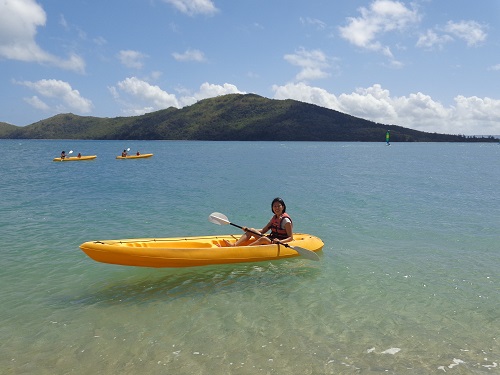 The Truth About Full Time 'Travel'
Sounds glamorous doesn't it? But many of us (bloggers, writers…) have written on this topic over and over, on the challenges and the hardship that a full time 'traveller' or full time 'blogger' and 'writer' will face.
Why?
Essentially, it is still a job. There are still work to be done and deadlines to meet. Motivation can sometimes be the biggest issue when you are not faced within a office hour framework. On top of that, there are still bills to pay, and the truth is, while many of us do get sponsored trips, majority of our trips (with the exception of the lucky few) are funded by ourselves.
No one really travels full time, but rather many become location independent, but it is still work. The only difference is, it is the sort of work that we don't mind doing, because we love it so much that it is no longer considered work, no matter how hard we must work at it.
Which brings me to another point…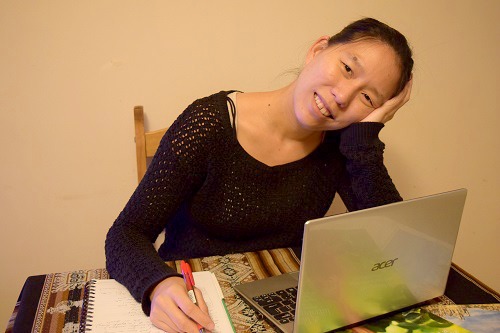 That Work / Life Balance Thing
If you have been following Footprints and Memories Facebook feed, you would have read a wise comment from one of Australia's top executives. The outgoing iiNet founder and CEO Michael Malone was interviewed by the Australian Financial Review about work life balancing. This is what he said.
"I think the whole work / life balance thing is bullshit. You've got to do what you enjoy, and I think (at the same time) you've got to be mindful of the impact that (working on what you enjoy) has on other people…. I really like my job, and I like the stuff that comes with it."
Right now, I am comfortable with where I am in my life. I have a day job that keeps me very (very!) busy, but it is something that is challenging, and I enjoy every aspect of it. It allows me to apply my intellect and creativity, and no day is ever the same. Then there's my night job, blogging and freelance writing, which is an extension of that creativity and a way for me to express my personal self.
It is true, I am always working one way or the other, but as Michael Malone said, if you do what you enjoy doing, then it is in fact, work life balance. The only thing I need to be mindful of, is the effect of my work on other people, such as my husband, who must endure our travel days 'working' with me.
So really, you could say I like both jobs equally that I haven't made up my mind which one I would like to sacrifice. So I decided to do both at the same time.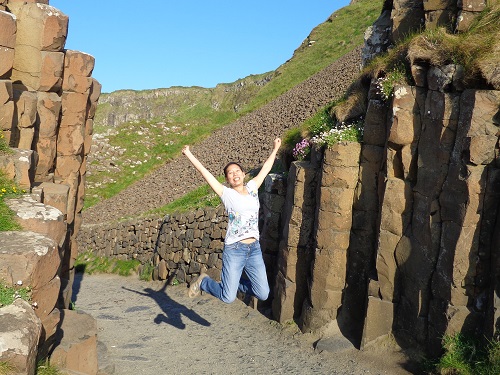 Why Do I Keep Myself So Busy?
Everyone gets 24 hours a day. No more, no less. Do you ever wonder how some people can do so much more with their time than others? It isn't because they have less to do. It is because their physical and mental state is so active that they are able to accomplish more in a shorter period of time.
It has been proven that those who keep an active life can stay more focused and functionally sound than those who are… let's say… a little more relaxed. The reason why I keep myself busy is because I have two jobs, and I need the focus and alertness that comes with an active mind to keep up with my two jobs.
I know for a fact, that I am luckier than many other bloggers and writers out there as money isn't an issue for me. Writing is a lonely exercise as well as a financially unstable one. If you do not output, you do not get paid. It is a career that requires the utmost self determination and discipline, and to achieve my ultimate goal to be a full time writer I am going to have to start to learn this discipline.
For me, nothing teach more discipline than to try to juggle two or three things at the same time and not fall apart. I know, if I can do this now, I can do this when I am a full time writer. I can do this forever.
Besides, we are all only on this world for a short period of time. Why waste it by sitting around doing nothing? Might as well do something with this life of mine!
So. That's why I am not (yet) a full time travel blogger.
Why the (yet)? Because one day I might want to.
Just not right now.