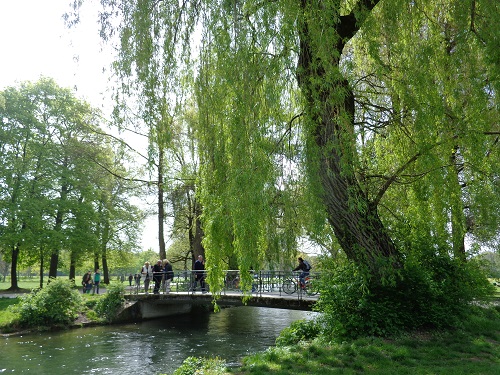 There is a large patch of green on the banks of the Isar that extend from the centre of Munich all the way up north west of the city's boundaries. This is one of Munich's little surprises (well, not so little) and a place to escape to from the chaotic tourist scene of the city centre.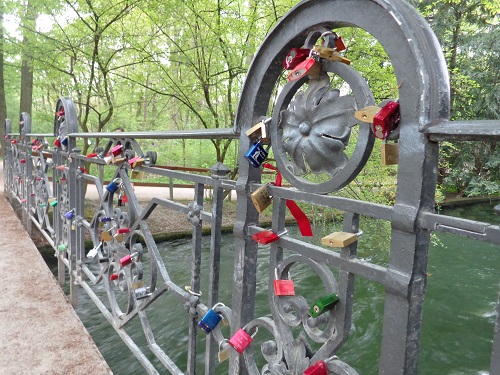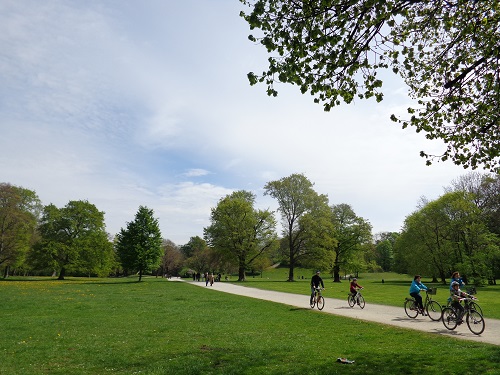 The English Garden in Munich is bigger than Central Park in New York, it is where you can come for a stroll, a bike ride, have a gelato, have a beer at the biergarten, enjoy a picnic, sun bathe naked and surf.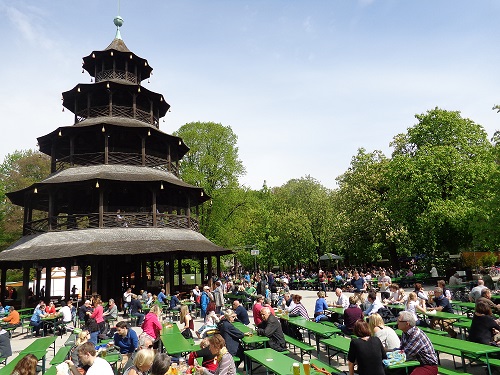 Yep. Surf. (Or did you only read up to sun bathing naked?)
While the rest of the garden is peaceful and quiet, there is one particular corner that racks up a hype when it wants to – the Eisbach Waves.
There is this thing called river surfing, and Munich has the world's largest urban surfing community. You wouldn't have expected if you weren't told, but everyday at the Eisbachwelle (Eisbach Wave) at the southern corner of the English Garden, spectators gather around the bank to watch surfers zig zag its waves with impressive style.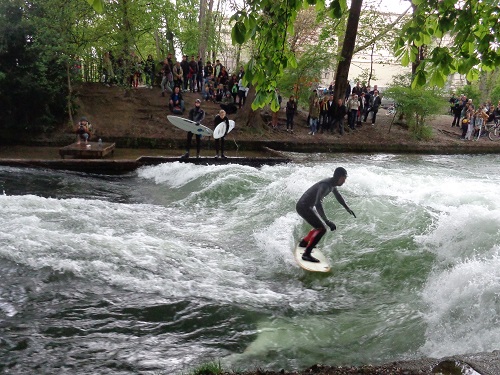 There are three surf-able waves in Munich, and Eisbach is said to be the hardest. Its banks are narrow and the flow rapid. We sat and watched as these surfers took turns in challenging the waves. It looked rather dangerous, as when they fall, their heads are often within centimeters of the concrete banks, though none of them looked worried about cracking their heads, and continued their quest to perfect their skill.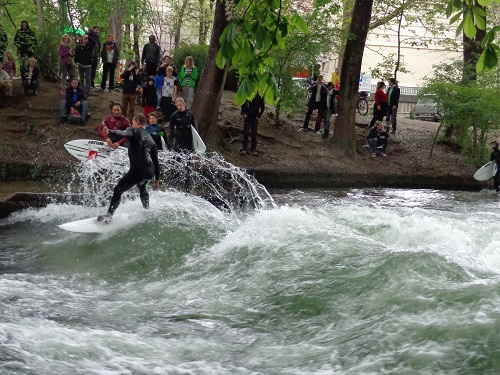 So, surf's up in Munich. Who's up for it?