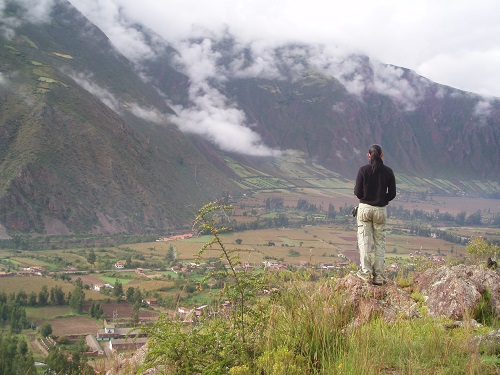 I've had the song 'Let It Go' from the film Frozen playing in iterative cycle in my head for two days. It's one of those tunes that I just can't seem to… well… let go. Perhaps, my subconscious mind is trying to condition my mental state ahead of that big move, which is by the way, happening on the coming Thursday.
Fitting to timing also, was the fact that Friday was my last day in the office for a long while, and I was given one of those big cards filled with farewell messages wishing me the best of luck and promises to keep in touch.
I was even given a number of farewell gifts. Very, very thoughtful gifts too.
For that, thank you for the friendship!
I feel flattered, yet surprised, because you see, I am not actually 'leaving'. For the next six month, I will remain a company employee, working remotely to support the project that had been my heart and soul in the last year, and will in fact, return to the Sydney office after three months for a period of 5 weeks.
Perhaps we were all saying our goodbyes, because we never know what opportunities life is about to present each of us. Perhaps, they know something I don't.
I am not a stranger to goodbyes. I said goodbye to my own parents in Taiwan at the age of 11 to live with my aunt and uncle in Australia; I have departed numerous times from various places to pursue my next adventure. I've farewelled and been farewelled at work, as well as communities that I have been part of throughout my life. As a traveller, I have made friends, lovers, and learned enough times that with some of them, I'll simply never cross paths again, no matter how close we've become along our journeys.
When I have said goodbye, it is usually followed by saying hello to something else. Something new, something exciting.
For some, the exercise of moving countries may be daunting, as often they stress about what life would be like, and how they can continue to follow the same routines in the new destination. In the past month I've been asked questions such as "well what about your bed, what about your other furniture?", "what about your job?", "what about…" and most importantly "what are you going to do with your cats?"
For us, it is just another phase, another part of this continuous journey that I call life. Sometimes, to move forward, you will have to let go on things that may hold you back. These include giving away all our large furniture items, donating our car to charity, selling off the flat and only take what we can fit in our backpacks.
And for the future, if means that we have to leave the cats behind – I say this with a heavy heart – then so be it.
I find that people will tell you things are going to be too hard, and that they have things in their lives stopping them from doing what they want to do or living the life they want. They'll tell you some things just can't be done, simply because they can't do it themselves. They are unwilling to let go of certain aspects of their lives.
In my books, I believe that anything is possible. If you want something bad enough, no matter how hard and how long it might take, you'll work for it and you'll do everything in your power to achieve it, and let go of a few things during this process.
For me, letting go is not the problem. I just have to get that darn song out of my head.