We have settled into our Bonn apartment, our home for the next two and a half months. The excitement of moving somewhere new gave us a wave of adrenaline rush as we battled with jet lag, and as soon as we dropped off our bags, shook hands with the landlord and had a quick bite to eat, we went off exploring our new hood.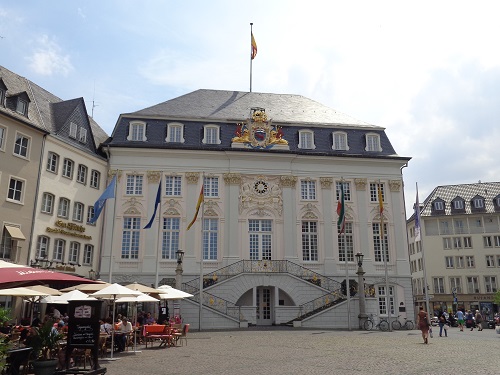 Ten years ago when I lived in Germany I visited Bonn twice and have always had fond memories of it. Thankfully, my memories has not failed me and the city is as charming as it was before, just a little busier but have become more convenient.
So far, we've walked along the Rhein, checked out the supermarkets, sought out cafes and restaurants to try and browsed the brochures at the Information Centre for possible day trips for weekends.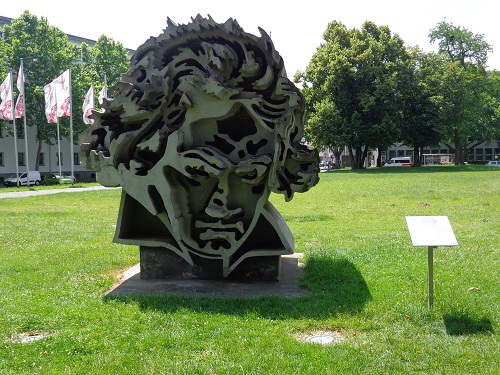 I suppose it doesn't surprise you that I've settled in already. Here I am sitting at my new desk already feeling like I've been here for ever. Will and I are not ones that must have our own beds and our own furnishings, in fact, we can easily feel like home anywhere in the world as long as we are with each other and have our own space. I suppose the extensive travelling has taught us to accept and easily adapt to new environments wherever we go.
Since we met, Will and I have constantly moved every few years. Moving is never fun, but we enjoy the process and the consequence that comes with moving. New environment usually brings about new ideas and motivation, so I am going to use the opportunity to work on new projects. The need for new surroundings is also one of the major drivers of why I travel, and I have found that I am the most productive when I am travelling, not when I am installed in front of an office desk day in and day out.
Having spoken to many ex-pats out here in the world, I have found what made us leave in the first place is to find inspiration and to challenge ourselves, and our curiosity about the world keeps us going. Many will tell you they don't regret one minute of their expatriate life. Living somewhere will always be different to just travelling somewhere, and there will be challenges – challenges that I look forward to!
So, hi from Bonn!