While in Limoges, we had the opportunity to take part in the Le Journées Gaulouises de Saint-Gence, (The Gaulouises Day of Saint-Gence), a festival dedicated to the ancient history. This year's theme was the Roman chariot and military splendors and the entire town was there (which, for Saint-Gence, a small village in the region, isn't a lot of people) and it was a whole day filled with Roman fun.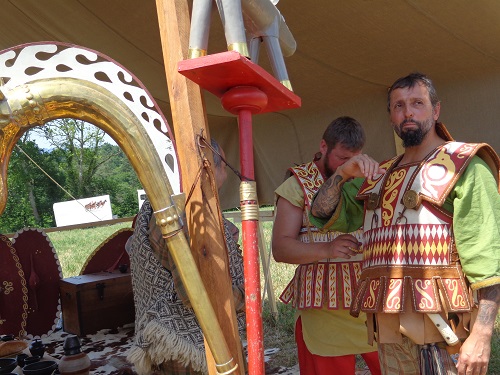 Saint-Gence is located en-route to an ancient commercial warehouse established around the third century BC as well as being a large Gaellic city prior to the founding of the modern Limoges. This town remains an archaeological interest and it is no wonder the people who live in it live and breathe their ancient history.
What do people do at these festivals? Well, people dressed up as Romans, set up camp as Romans and demonstrated a few things that Romans did, such as weaving, weapon making and chariot racing.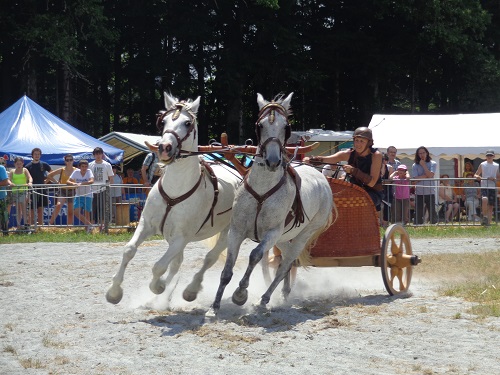 It was a hoot, especially with the young ones. The blaring sun did not deter all of us  cheering along as the chariot crossed the final line, and the soldiers fought to their 'death'. All the while, the commentary (which was in French, and thanks to my good translator I was able to follow the progress of the day) explained the clothing and equipment used, and the many battle formations the Romans used to use for various situations.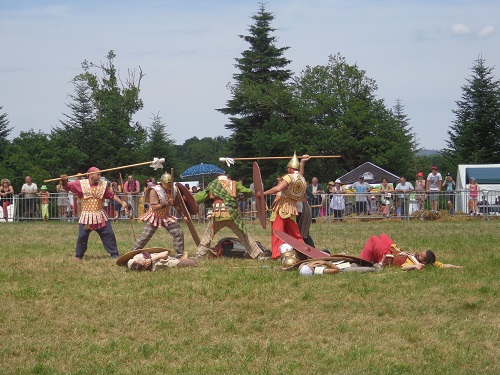 To create an authentic atmosphere, if you would like to buy anything (drinks and ice cream for example, all super authentic to Roman taste – just kidding) you needed to use 'Roman Lemos', so we exchanged 10 Euros for 10 Lemos and spent away!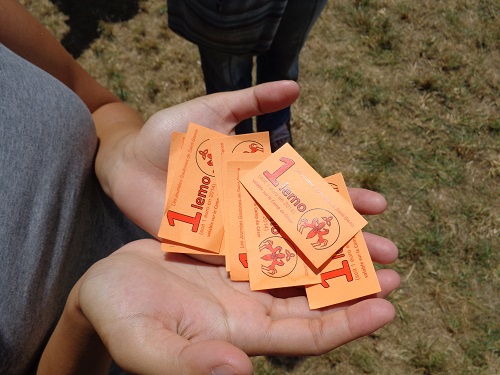 So there I was, in Saint-Gence in the middle of the Roman empire, eating my Roman chocolate cone!
I believe this festival happens once a year, and any one with any interest in ancient history, with a good understanding of French (or have access to a translator) and would like to get off the beaten track, plan a trip down to Saint-Gence!