Whether it be the City of Lights or the City of Love, it's one of the most photographed cities in the world and the setting of many romantic (and often tragic) novels and films. Audrey Hepburn, in a series of photographs and films, created the romantic image of Paris many women now dream of.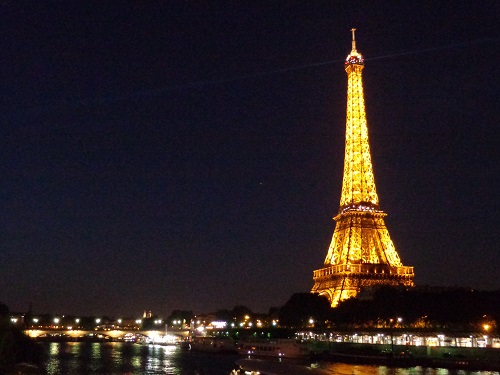 Paris is synonymous with famous people, mostly dead and buried in the Père Lachaise Cemetery, where you'll find the graves of Oscar Wilde, Jim Morrison and many classical composers. The city is also the focal point for France, with its most iconic tower has become the icon of France, along with French men in stripped tees holding sticks of baguettes, to many in the world, Paris is France.
Everyone knows Paris! It is the place to be seen!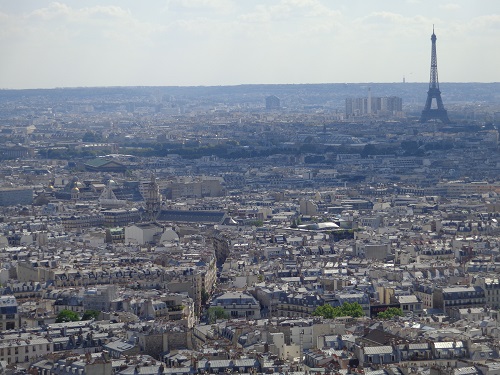 This was my third visit to Paris (for various reasons) and for me, it is a city that has the looks of a fairy tale, the feel of a Jazz Club and the smell of cigarettes, pee and dog poo, with the occasional whiff of expensive perfume. Its monuments are grand but its living communities small and during a long summer day, Parisians would gather along the bank of Seine with cheese and wine, to soak in the last of the sun while watching tourist cruises go by.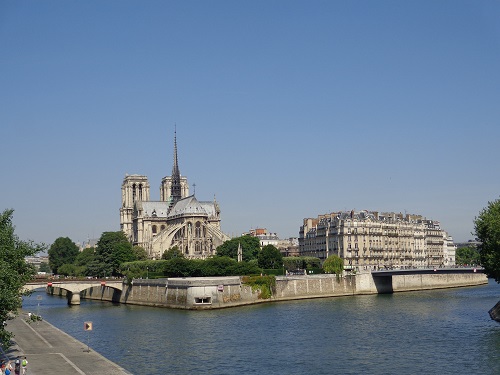 The silhouette of Paris is made up of the domes of Sacré-Cœur and the spires of churches, including that of the Notre Dame. Of course, let's not forget the dominating Eiffel that rise up 324 meters above Paris city. One cannot escape its presence, and it was not always celebrated. When the tower was completed in 1889 many Parisians hated it, as the famous writer and Parisian Guy de Maupassant was known to spend a lot of time in a restaurant under the tower as it was the only place you couldn't see it.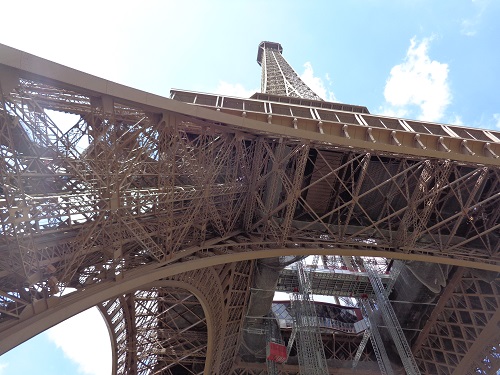 Which made me to think – of all the world's icons, how did we decide that it would be what we will photograph? What is it that draw us to big things and declare them the symbol of a city, no matter how ugly?
It's true, upon close look, the Eiffel tower really isn't all that elaborately pretty, considering the exquisite sculptures and carvings on many of the monuments surrounding it: Arc de Triomphe, Hotel de Ville, Notre Dame, Napoleon's Tomb and so on, it is really just a pile of mental.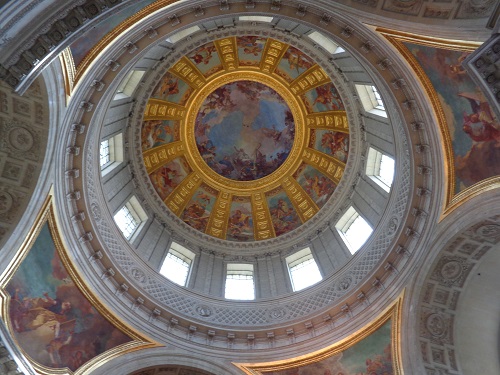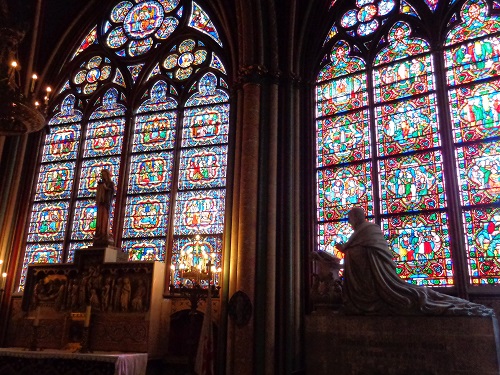 However, after 20 photos of Arc de Triomphe, 15 photos of Hotel de Ville, 89 photos of Notre Dame and 1,593,211* photos of the Eiffel, you'd have to admit the Eiffel has a presence, and it beckons to be seen.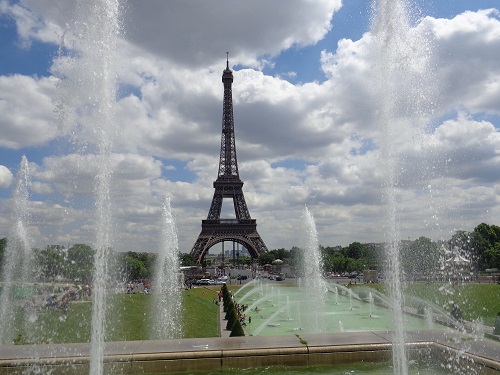 Mind you, when it comes to actually visiting these things, I have found them to be slightly disappointing. I mean, Paris has its flaws. Behind its grand splendour are queue after queue of people. The reality of visiting Paris is that you'll be spending most of your time in a queue somewhere and you'll never have enough time to see it all. And when you do get to the front of the queue, you might realise that Notre Dame is just like any other church in Europe, and the so-called best view in town will cost you 16Euros.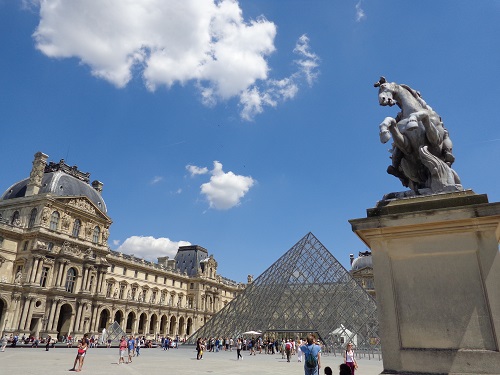 My tip? See the exteriors and choose ONE of the interior to visit. I have found the best view of Paris is from the top of Arc de Triomphe. This is where you can see both the Eiffel Tower and Sacré-Cœur at the same time, and because the Arc is actually too short to be part of the Paris skyline, you won't be missing anything in terms of getting the panoramic view. It is also the best place to watch crazy Parisians navigate their un-laned traffic. We are talking about a round-a-bout with 13 exits and no road rules! Best spectator sport, ever.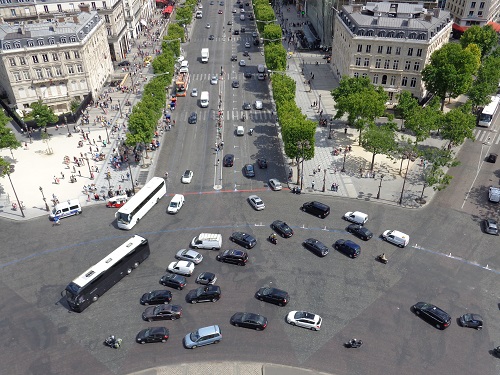 I also enjoy a stroll in bohemian Montmartre, but away from the crowds along small cobbled street lanes, as well as a night out in Saint-Germain-des-Prés, where Parisians drink and dine on the road side while people watching, and a jazz band may just be performing at the next corner. And if it's your cup of tea, Mouline Rogue is just down the hill from Montmartre.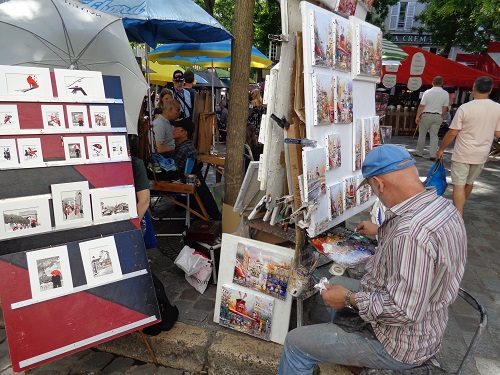 Despite its flaws, come anyway, because it's PARIS! Visit for a couple of days before escaping to the French countryside (like Limoges). You might find yourself fascinated after all.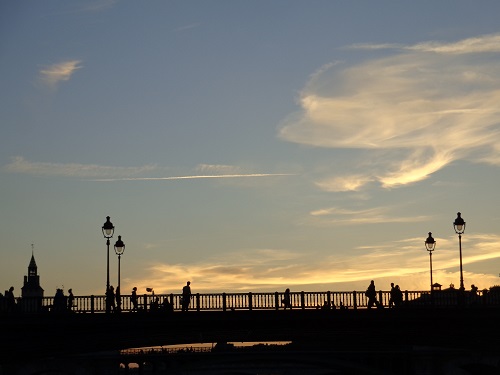 *Photo numbers have been exaggerated for effect, however, you'd be surprised how many times you want to photograph that tower when in Paris!