"What do you feel like doing next weekend?"
"Want to go to Luxembourg?"
Sure, there are people who are rich enough to have access to a personal jet and may feel like having dinner on a secluded beach in Fiji. or a weekend getaway with their latest love interest in Hawaii, Paris or Singapore. However, this wasn't their conversation, it is a repeated conversation Will and I have since arriving here to live in Bonn.
And is one of the many reasons why I love Europe so much.
The perk of living in Europe for the adventurous souls is that most thing are in close proximity. Coming from Sydney where even going to New Zealand is a trek and a half, it is certainly a novelty to be able to say "let's go to <insert country here> for the weekend" and being in Bonn, we have been taking full advantage of this (as I did when I was here 10 years ago) to explore.
The best thing is that almost everywhere is linked by some sort of train, tram and bus system, so you never really have to drive. It is easy here in Europe to simply hop on a train and if you are lucky and live on a border region, you'd hit another country within the hour – or less!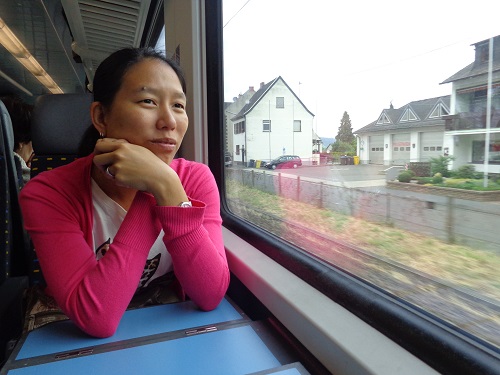 Of course, let's not forget the abundance of budget airlines and airports in Europe. With a little planning and luck, it isn't impossible to pay as little as 15 Euros for a flight to Stockholm from Frankfurt (for example).
Money isn't always an issue. I am not saying this because I am rolling in it, but as I had experienced as a student before, there are always cheap options to travel. Budget airlines aside there are always ways to get cheaper train tickets. In Germany they have group discounts for up to 5 people travelling together for the same price as 2 people travelling together. There are regional tickets that allow you to travel as much as you like in one day for a set price, and there are weekend tickets which allows you to take as many regional trains anywhere in the country within the 24 hours.
I hear you moan. Regional trains? That means I won't arrive at certain destinations until mid-night.
True, but it's an option, and remember, for those who really want to travel, you'll make it happen no matter what, even, if it means spending 26 hours in a train just to get from Saarbrücken to Berlin (true story)!
Besides, these regional tickets are great for exploring small towns and villages that not even Lonely Planet mentions – truly off the beaten track.
Once you have the transport sorted, sure, you need to stay somewhere and hotels cost so much! Well, there are always options such as CouchSurfing, AirBnB, and hostels, options that often add a lot more to your travel experience than just being cocooned in a nice hotel room.
In our short time here, we've spent weekends in other cities in Germany as well as in Limoges (France) and London (UK). This coming Saturday we are going to Liège (Belgium) just for the day (because we can) and in August, our weekends will be split between Amsterdam, Luxembourg and Waldenbuch, a little town near Stuttgart where the Ritter Sport factory is.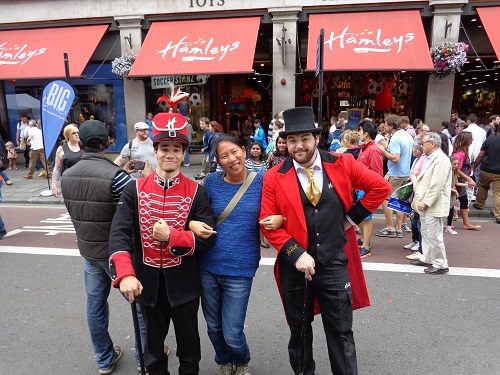 The European summer had been glorious, and when winter comes it'll be another different set of adventures we'll have. Sure, European destinations doesn't always sound as exotic and exciting as Africa, the Middle East and South America, but hey, just for the weekend many of these beautiful places still evoke the same curiosity and intrigue as any other.
And with us living here, there are many more weekends to come!