I am starting to look into possible travel opportunities around Europe,  and many of you know that the Middle East has always intrigued me. One of the first I'd like to attempt is Egypt (because cats were worshiped as Gods in Egypt – you know where this is going ;-)), having spoken about tourist destinations in great depth in the past weeks, I thought I'd do a bit more research into Egypt's surroundings.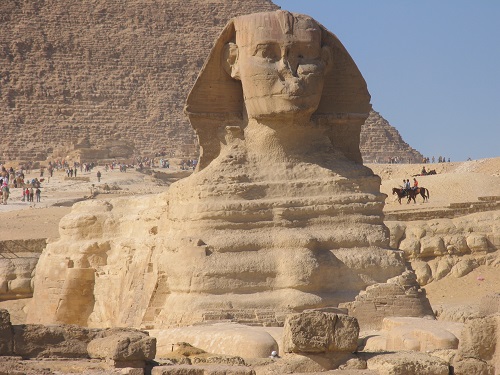 The pyramids of Giza, the souks of Cairo and the magical Sinai Desert are just some of Egypt's famous attractions, and are therefore, on my list to visit. However, my researches have found that if you explore a little further afield you can easily find hidden gems in this fascinating country. Here are just a few that tickled my feather (so to speak):
The natural beauty spot
Egypt isn't all desert, and has interesting landscapes and one of the most overlooked is at Abu Galum, north east of South Sinai. With its dramatic granite mountains, rolling sand dunes and aquamarine waters this protected wildlife reserve really amazes me.  I hear the "untouched" coral reefs make this region a popular diving spot and the area is home to an abundance of flora and fauna.
Sounds perfect doesn't it?
Travel operators such as First Choice offer holidays to Sharm el Sheikh where you can book an excursion by camel from the resort to Abu Galum this will make for a unique alternative to the beach. Perhaps something I need to start looking into!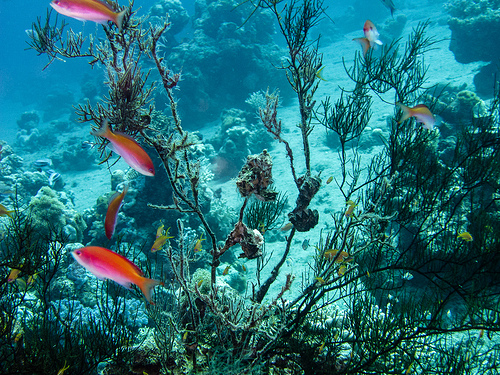 The magical western desert
Cant' go to the Middle East without being in the desert, and this western desert covers around two thirds of Egypt and offers sightseeing opportunities including Al-Fayoum, home to the Lahun and Hawara pyramids, the Obelisk of Senusert I and the Ptolemaic Roman town remains of Kom Oshim (ancient Karanis). The natural water wells at the Al Farafra Oasis are also apparently worth visiting; I think a week or a two week adventure trip to the western desert should allow enough time to get the most from this beautiful area.
The Mount Sinai sunrise
I've heard about this sunrise, seen photographs, and is definitely an experience that shouldn't be missed. I would love to do an overnight trip to Mount Sinai that are often recommended for those with the energy as there is a climb of 750 steps to the 2,285 meter summit. The panoramic views from the top looks breathtaking and imagine with a sunrise on top! I am more of a sunset person, but this looks like heaven to me.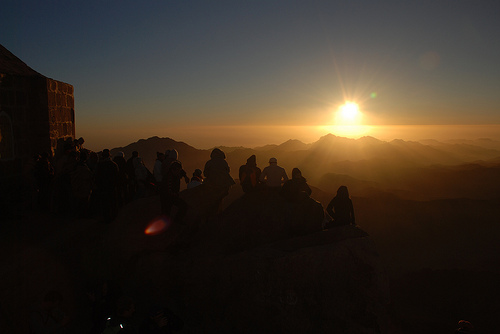 The former capital city
Alexandria was Egypt's former capital, way back in 332BC; the city was named after the Greek king Alexander the Great. This city is sometimes overlooked due to the more popular resorts in other areas but if you're looking for Egypt's history Alexandria is the place to visit. You can view ancient monuments and artefacts such as Pompey's Pillar and the 2nd century AD Roman amphitheater as well as a number of underwater monuments, something that stirs the little diver in me!
I don't think getting away from the touristic side of Egypt is hard. I look forward to visiting soon!