I work for an international office and have colleagues all around the world. From time to time, they would come for meetings in Sydney and being the traveller of the office, I end up being the 'go-to' person for travelling around Sydney.
And just like what I mentioned about tourist destinations, they all want to know: What's there to do in Sydney that locals do that isn't touristy?
So, I've written back to the colleagues, and thought I'd also share my advice here. After all, Sydney is coming to its golden season of Spring and Summer, and it is an exciting time to visit right now!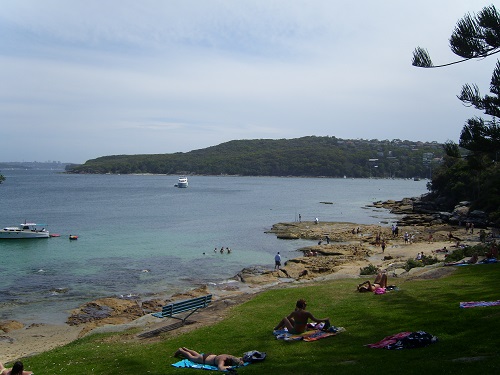 Walking in Sydney
Ok, so after you've see all the touristy things (there isn't much, you'll soon find out that Sydney isn't all that exciting after all) – such as photograph the Opera House and the Harbour Bridge and have had a stroll around the market at the Rocks area on Saturday… you should do a coastal walk.
May I suggest the Manly to Spit walk. This involves getting a ferry from Circular Quay to Manly (a cheap and local way of "cruising" the harbour – the journey is beautiful). When you get off at Manly, turn left and follow the sign to begin the Manly to Spit walk.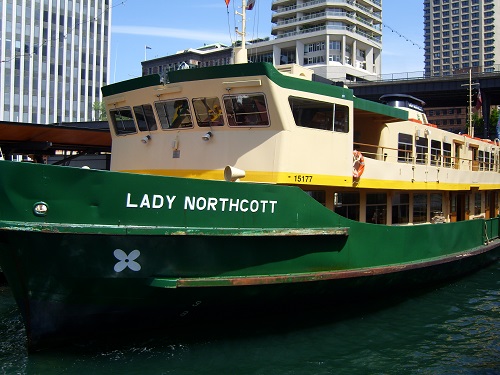 It is a walk that tourists often don't do because they are not told about it – or that they are too lazy, but it goes through some really nice areas such as Fairlight and Clontarf, and if you have a good eye you might spot some old Aboriginal rock paintings. At the end when you arrive at The Spit, there are buses that will take you back to the City.
Alternatively, the Bondi to Coogee walk is also quite nice. It is different to Manly because it is looking out to the outer ocean  so you get the far horizon scene and if you are very lucky, you might spot a whale (the official whale season starts in November, but waters are getting warmer a lot earlier these days so you never know).
Starting the 23 October is the annual Sculpture by the Sea festival, where a lot of artists will install sculptures along this walk. It is a great little event but unfortunately there will be a lot of crowds.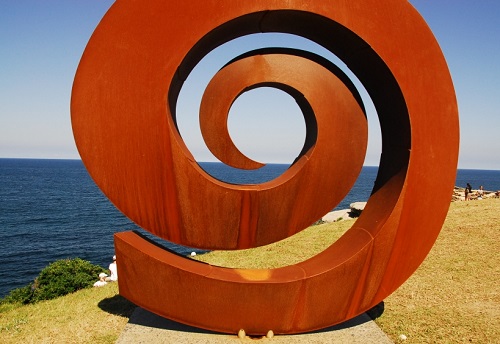 This walk is in general a lot more touristy because of its location (Bondi, is always going to be more popular than Manly for tourists) but personally I think it's worth it.
Kayaking In Sydney
If you really want to get out of the touristy bits – and don't mind the commute – and even better if you like kayaking – perhaps you would also like to consider visiting Bundeena. It is a small suburb in the Royal National Park and is hardly on the tourist trail, because it is too far down south. What you'll need to do is get to Cronulla and catch a ferry over. I kayaked with Bundeena Kayaks in February this year, it was worth the trip down south.
You can also hire kayaks in Manly and up the north coast near Palm Beach. Best to head into the rivers instead of hugging the coastline – easier and prettier :)
Eating in Sydney
October is Sydney Good Food Month and there are loads of events and activities. It is an exciting time to be in Sydney right now for food lovers!
Cafes and Restaurants around Sydney can be expensive and often don't live up to their price tag, so it pays to get out west a little to dine at some of the best multinational cuisines Sydney has to offer. For Coffee, head to Pyrmont or the Inner West (see below locality information under 'Doing what the locals do'). Excellent Italian can be found in Leichhardt and Five Dock, Thai can be found along King Street in Newtown. The Surrey Hills and Darlinghurst areas have great dining options that are trendy and creative.
Those looking for something special will find Altitude Restaurant at Shangri La Hotel by Circular Quay the best option (I personally think) with a hard to beat view across the harbour. Prepare to dig deep into your wallet here though.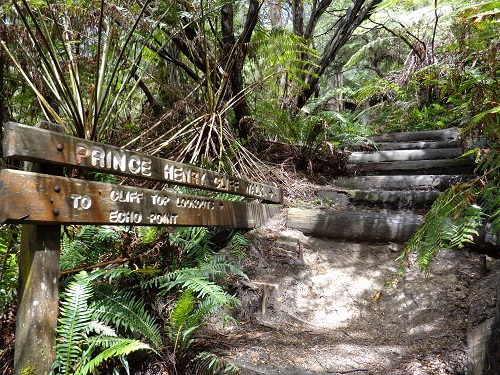 Visit The Blue Mountains
As for the Blue Mountains, you don't need a car to get there, and avoid group tours, I think they are awful and rushed, and you don't really get to appreciate the mountains at all. Trains depart to the mountains either half hourly or hourly and most 'attractions' are nearby from the train stations.
Trekking is obviously the thing to do, and there are some really nice trails. Personally I like Wentworth Falls and Leura, where the trails are easier to get to from the train stations. Walks are listed on the  Blue Mountains website – and you should pick one that suits your schedule and obviously check with the weather. October is unstable and some walks may be dangerous if wet. Also best to check with the rangers of the national park – you can call them on 1300 361 967.
Visit Newcastle
Back in 2011, Lonely Planet listed Newcastle as top ten city to visit. I have no idea why but it has now become quite a nice place since its industrial days. I do like it, mostly because it is not as crowded. The beaches are just as nice as Sydney beaches.
The train there takes 2 hours from Sydney Central.
Climb The Harbour Bridge
I wrote about the climb a couple of times, first for Worldette, and then for the Expedia Singapore travel blog.
I can definitely vouch for the Bridge Climb – I did it 2 years ago and it was fantastic. You'll need to book ahead in advance and I suggest checking the weather – it is obviously nicer when the weather is clear. The twilight climb is apparently spectacular (I went on a day climb).
Doing 'Local Things'
Hmm… There is no that many 'non-touristy' areas in Sydney anymore, which we should really be proud of because it means Sydney is an exciting place that people want to visit! As to what we usually do… you'll be surprised that we are not all that different! Locals spend a lot of time shopping, sitting in cafes to catch up on gossip and some of us might do sport at night and on weekends. However, different areas of Sydney do have different vibes, and since you'll be in Bondi, if you want to have a feel of something completely different, here are some areas you might want to visit.
Inner West
In general this is the hippy and trendy (yes, at the same time) areas of Sydney. These are suburbs such as Newtown, Annandale and Leichhardt. Leichhardt is the little Italy of Sydney and has got some really good cafes (but then again, there are good coffee almost anywhere you go, because we are spoilt like that!) – are you a book lover too? The Berkelouw Book Cafe in Leichhardt is excellent- coffee is great and I could spend a whole day in the book shop. Bottom floor for new books and second floor for second hands.
Eastern Suburbs
Paddington, Darlinghurst and Randwick (and technically Bondi too but a little inland) are also trendy suburbs: lots of boutique shopping and good restaurants. If your budget allows, there is a really good restaurant called Owl House in Darlinghurst (http://www.theowlhouse.com.au/). When I went I had the degustation menu and was really impressed with it. Then, around the corner from there is a gelato bar called RivaReno Gelato – best gelato in Sydney, hands down.
Parramatta
I feel like I should promote Parramatta because 1. I grew up near there and 2. it is one of the older settlements in Sydney. The British fleet sailed up the river from the coast to find fertile land and settled here. The riverside itself has been cleaned up and now a nice park, and Parramatta Park has a barrack used by the troops back in the 'days'. This is also now a really multicultural area of Sydney. If you happen to be there between 17-19 October, Sydney's biggest cultural diversity festival Paramasala will be on and it's really colourful – and if you feel like it – get the River Cat to Paramatta, same as the Manly ferry – it goes through some really scenic areas along the river and although takes longer, is a much more pleasant ride than the train.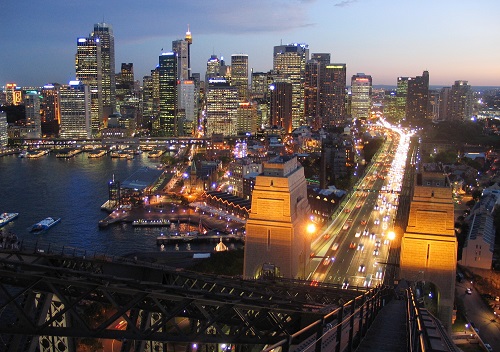 Getting Around Sydney (Transport)
You do not want to drive in Sydney. You really don't. If you do want to experience driving on the 'wrong' side – hire the car for one of your longer trips such as going to the Blue Mountains.
Sydney has only just introduced the Opal Card, similar to the Oyster Card of London and Octopus Card in Hong Kong. Most trains and ferries now only take the Opal but buses still have paper tickets. Check the transport website 131500.info for transport options around Sydney.
Check Out The Events
This post concentrate on visiting Sydney now, between September and November. However, Sydney is exciting any time of the year and one way to experience it outside the tourist attractions is to attend an event. Check Sydney Events for what's happening during your visit.
Welcome to Sydney!