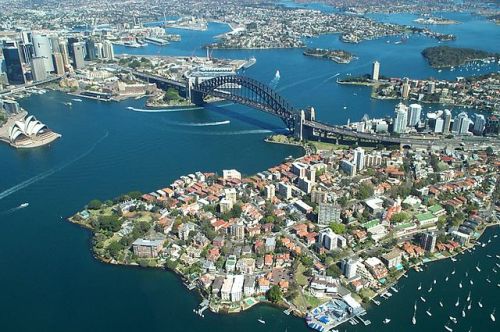 I was driving home last night from the east side of Sydney back to the west. I haven't driven this way for a while and at one stage took the wrong turn and instead of heading toward the main road that would have taken me directly west, I was heading east again.
Then, like the beacon with a thousand iron rays, it appeared right in front of me – Sydney's other beautiful bridge – the Anzac Bridge – proud and magnificent, beckoned me to cross.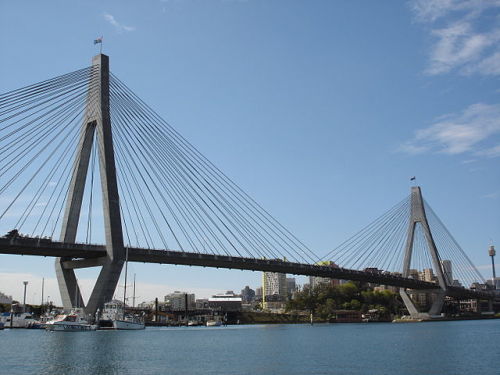 Most people know of the Harbour Bridge – the Coat-Hanger – with its old world charm that straddles the north and south of the Sydney Harbour. Its crescent silhouette appears on almost every postcard and scenic shots of Sydney and along with the Opera House in the backdrop, an unmistakable image of the Sydney we know.
However, Sydney has many other bridges that deserve our attention, such as the Anzac, its modern design and appearance contrast that of the  Harbour Bridge, like a bridge with attitude, one that like to do things its own way, to the smaller bridges that serves Sydney's river ways.
Follow the water through the inner harbour, past the two bridging giants and head out west, into the mouth of Sydney's river way you will come across bridges that offer just as great scenery, with calmer surrounds and gentler lifestyles. These bridges not only introduce visitors (local and international) to some of the 'backstreets' of Sydney life (because, not all of us are beach bums), they also teach us a thing or two about Sydney's history.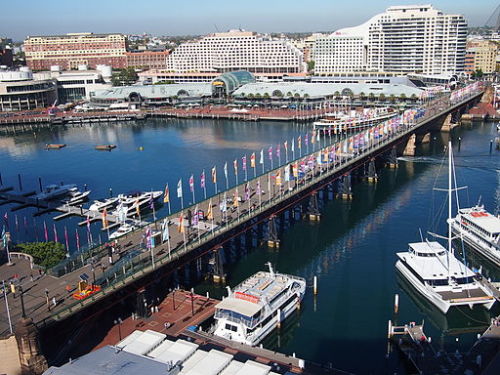 Right in Sydney's tourist heartland at Darling Harbour is the Pyrmont Bridge.  I have walked over this bridge for two years to and from work and I think I have taken it for granted. It is actually a beautiful bridge, now open only to pedestrians and cyclist and at night it takes in all the nightlights of Darling Harbour and it sparkles in its own way.
The Gladesville Bridge, where I would say has the best panoramic view of Sydney harbour where you can view three of Sydney's icons – the Harbour Bridge, part of the Sydney Opera House and the Tower in one sweep view. This year, the Gladesville Bridge marks its 50 years birthday and although not celebrated with as much significance as Harbour Bridge's 80th birthday two years ago, it is very much a part of Sydney's history as any other.
Read about Gladesville Bridge turning 50: Gladesville Bridge marks 50 years since opening across Parramatta River | Sydney Morning Herald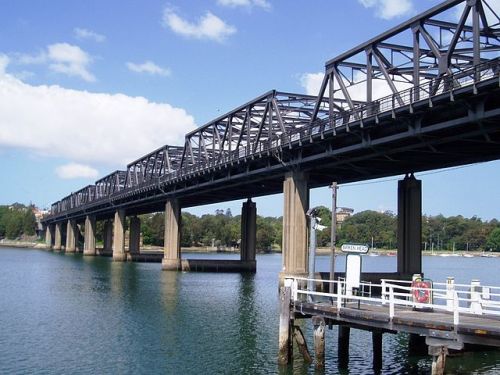 Then there's the Iron Cove Bridge. The original Iron Cove was in fact, even older than Sydney Harbour Bridge, but the poor thing has been largely forgotten for its historical significance due to its smaller sized construct and having been reconstructed in the 50s. A modern duplicate was built to ease traffic in 2011, and is not part of an important access network around the inner west of Sydney.
There are many other bridges to explore in Sydney, with great outdoor experiences to be had, especially around those bridges that are a little out of the way on Georges River and Nepean River. Look out for them, drive out to them and enjoy the great Sydney outdoors!
For the month of October:
Join the Cancer Council 7 Bridges Walk to experience some of the bridges on foot. Visit 7 Bridges Walk for more details.