I've finally 'settled' in our lovely home in the UK, and having looked back to this entire process I though I'd share some of my lessons of the big move with you :)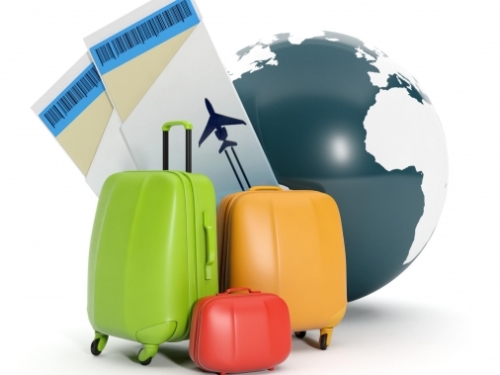 I am no stranger to moving. I pack up, I drive and I settle. It's that easy. However, it is always more complicated when moving to a different country, where you may have to deal with layers of bureaucracy in a place you are unfamiliar with. So here's a little checklist from what I learned through my experience, to make your big move smoother and get you settled faster!
1. Visas
The obvious item on the list is to ensure you are eligible for, and have the right to apply for a visa. For the UK they have scrapped many of the visa categories and the only way (that I can see, but please do share if you know more detail!) is through being sponsored for employment, or having an EU/UK spouse.
Applying for a visa can be simple or tricky, depending on which country you have chosen as your next home. So do your research!
If in doubt, it is always better to go through an agent instead of doing it on your own. Sure, you might save money that way and sure they do still require you to physically fill in some papers and attend interviews, but at least you have someone double and triple checking your documents for you and provide advice on how to fill in the relevant forms.
Timing is important here. When we wanted to move we found that that we needed proof of cash funding that has been in our possession for more than 6 months to be eligible. So off we sold our flat in Sydney and stored the money away for 6 months to meet this criteria.
If your desired move date is not yet set, it is still worth looking into the visa requirements to ensure you meet their criteria. If there are any time sensitive activities you must fulfill, you'll have the time to look into fulfilling them rather than leaving it to the last minute and finding out it is too late.
2. Research your new home
Doing some research on the areas you'd like to live, and keep in mind that may people have different needs and will therefore give you different opinions on places.
For example, while London has many exciting and trendy places to live, we much prefer quiet and leafy areas to call home. So, instead of simply just going where my friends already are, I decided to hop on a website called 'Mumsnet' for my research.
No, I am not trying to tell you anything! I simply know that mums are often the most critical of anywhere they want to bring up their children, so if they say a place is quiet, leafy and safe, it would be absolutely true. Families with children are also mostly cost conscience, so mums are also likely to suggest places that are cheaper as well.
It is also worth emailing a couple of real estate agents in the area and get an idea of the pricing and housing availability of your chosen area. This will give you an idea of how it compares to other areas and consider whether it might be worthwhile paying more somewhere closer to your future work to save on transport costs.
3. Consider the costs
Many people don't realise just how costly it can be to move, even without belongings! Taking visa costs for example. Many country would only grant you temporary visas for the duration of your employment or for a fixed limited time to ensure you still meet certain criteria after a couple of years. Which means, you'll be required to re-apply each time it expires.
Visa renewals will cost just as much as your initial visa application, at the same time, you may be required to pay for other auxiliary costs associated with it.
Then there are also other costs that may be associated with your big move. The first month will always be the heaviest on your finances because you'll be required to pay deposit to your rent, any fees and service charges to do with renting, purchasing of initial furniture and set up costs of services such as water, electricity and the internet. Then there are transport costs too as well as meal costs for the first couple of days when you haven't got your kitchen ready to prepare meals with.
4. Set up local services before your move
Or at least find out about them. It will save you time and possibly money to get the best price possible. For example, in the UK, if you didn't already have a British bank account, you are required to go to the bank in person with requirement paperwork to prove your identify and proof of address.
Talk about bureaucracy!
There are only certain documents that are valid for this activity and you want to make sure you get it right. You will also be required to book an interview with a banker to have your account set up.
When we first arrived we didn't know about having to book an appointment and that we couldn't use our rent as prove of address, therefore, it took about a week and a half to finally get an account going!
Now you know!
5. Pets!
Many of us have pets, and yes they can move with you too!
(With the exception of moving into Australia, there is unfortunately a quarantine law that require your pet to stay with customs for around 6 months, which is both cruel and costly, and some pets don't make this process :( So consider the laws of each country before making a humane decision)
With moving with pets it is important to understand what processes are involved. Moving my cats, Kitty and Angel from Australia to the UK required them to be of good general health (Angel's cat flu was not a major concern), need to be vaccinated against rabies at least 21 days prior to departure and that they have been micro-chipped and have all the health documentations with them.
In terms of the actual move, it is a lot less stressful if you get an agency to do this. There are many pet transport specialists around the world and they know exactly what to do (mostly). Animals are moved everyday and in general they should all be fine, but of course, it does get costly. Flying both of my cats over cost me AU$2555 which included the agency's fees, the UK live stock import tax, their flight 'ticket' and being cared for overnight just before their flight.
Both babies arrived well and less stress than their mum (me) who flew on the same day!
READ MORE on how to move internationally and take your pets with you.
So good luck! And enjoy the adventure!