I've been bear hunting on the weekend, apparently Paddington has hit London town, and it's become an obsession to track him down!
He is everywhere, all 50 of his 'incarnations', but my priority was to find the Dr Who Paddington, and whichever one I see on my way are just bonuses.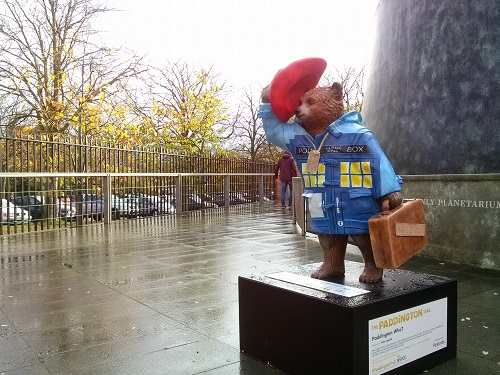 My hunt took me to Greenwich, yes, the 'Greenwich Means Time' Greenwich. It was an appropriate location for Dr Who Paddington whose coat of Tardis and Dalek attracted many Whovians tapping on his footsteps.
There is something a little different to following 'icons' than just attractions when doing the rounds in London, because you are looking for something that could be hidden anywhere rather than landmarks that you get to see things you wouldn't normally notice. For example, between Southwark and the Borough Markets, I noticed a few interesting structures that isn't on the standard tourist trail.
For example, did you know there's an up-side-down house on the corner of the A201 and the A3200?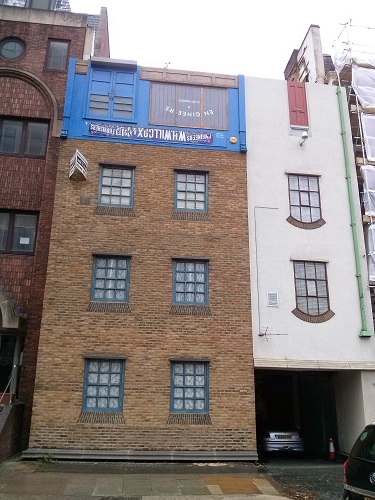 Nearby, there's a 'wax house' street art installation that is designed to be melt down by the installed heaters in the house during winter. There's also the historical Hop Exchange building that served as the central hop trade building for the brewing industry in the 19th century.
We visit the bustling Borough Markets, always the place to go for fresh and ready to eat produce, where excellent cheese can be bought from the makers and seasonal varieties of fruits and vegetables are sold next to bakers whose creations tingles the sensations in my nostrils.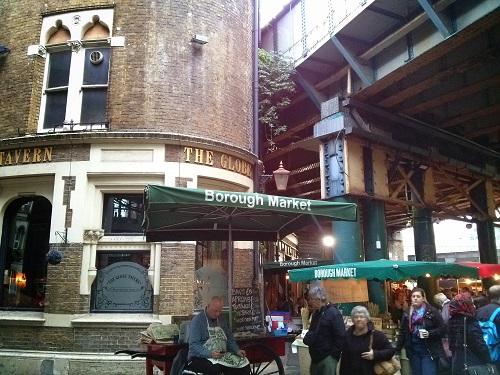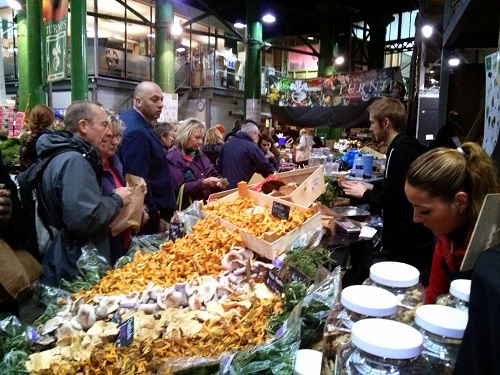 Of course, I had not forgotten the purpose of the weekend's wandering. I found 3 more bears close by and I look forward to finding them in others parts of the city during my lunch hours from work!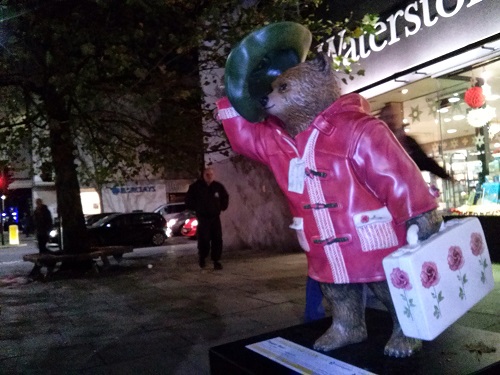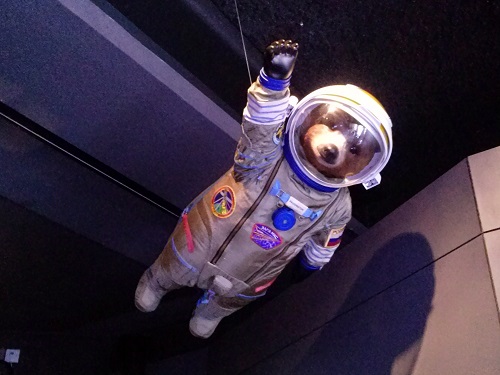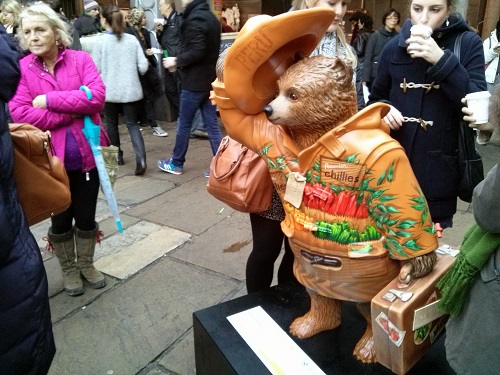 More bears to come when I find them! Look out for them on the Footprints and Memories Facebook Page! (Follow for updates!)
For more information on the Paddington Trail, visit: The Paddington Trail Office Site – Visit London