As I am about to head over to Kiev for the second time, I thought I'd share 5 interesting facts I learned about Kiev that you probably didn't know!
1. Kiev, or Kyiv, is one of the largest and oldest cities in Eastern Europe.
The city was founded in the year of 482BC. That's pretty old.
Ok, I am not entirely surprised at this one, as there are plenty of 'oldest' and 'greatests' all through out in this area of the world! Walking around Kiev however, you can sense there are ghosts among its buildings and walls, in the way that you can sense that the city really has been there for a long time.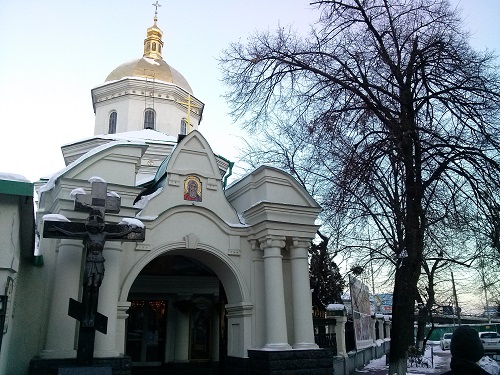 2. Kiev is home to the world's deepest Metro station in the world
The Arsenalnaya station on the Sviatoshynsko-Brovarska Line is (currently) the deepest Metro station in the world, at a depth of 105.5 meters! Being gradually lowered down there on the rattling escalator is like going scuba diving without the pressure!
And yes, we timed it. Taking the escalator from the platform back to street level took a whole 4 minutes. 2.5 minutes for the first set, and another 1.5 mins for the second! (The escalators were by no means slow either!)
3. The main street of Kiev, the Khrechatyk, is both the shortest and the widest in Ukraine
In other words, it's a bit of a fat street, or more appropriately, the boulevard. It is the centre of Kiev, lined with shops, cafes, restaurants and bars, as well as where you'll find the Independence Square (Maidan Nezalezhnosti) and an excellent underground shopping centre.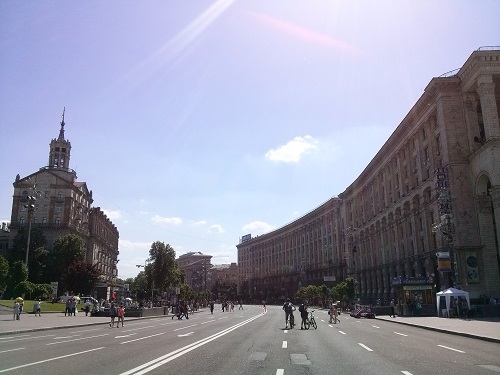 4. Chicken Kiev is real!
So, unlike dishes such as 'lemon chicken' or 'baked Alaska' (where the name of the dish can deceive you) – the Chicken Kiev is really from Kiev! The traditional version is a simple garlic and herb butter rolled into chicken fillet and crumbed, before it is deep fried, pan fried or baked.
There is another Kiev favourite well known in this part of the world: Cake Kiev. Layered with dry sponge, nuts and cream this is a delight after a meal of the Chicken Kiev :)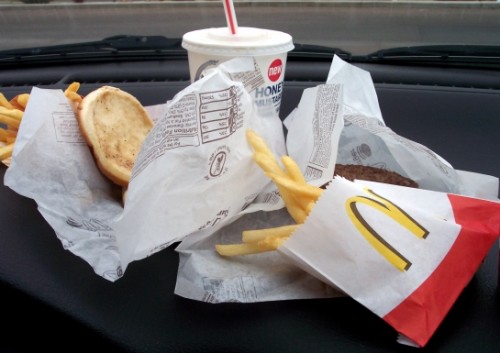 5. The third most visited McDonald's restaurant in the world is in Kiev
The first and second place for the busiest and most visited McDonald's restaurant are both in Moscow, Russia (Oh yes, the irony!). Surprised? I was too, and this trait seem to run in the region, as the third most visited McDonald's restaurant is in Kiev. Actually, Kiev and Moscow keep swapping second and third places they might as well try to get along and share hamburgers with each other ;-)
More on Kiev soon. Happy travels!