It's first of March! It's first day of Spring! Well, for the northern hemisphere anyway, and it has been warmly welcomed.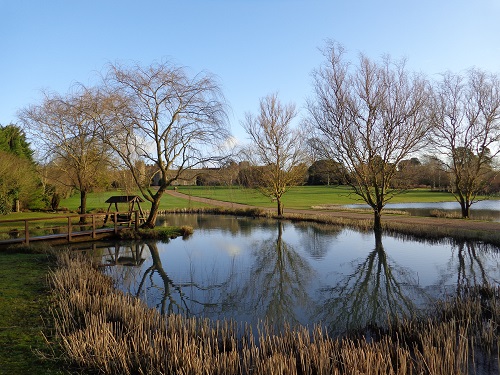 Not that winter had been all that bad. Apparently it was the sunniest winter in England for 90 years. Sunniest! Can you believe it? And they say winter in England is horrible. I had arrived in England at the beginning of winter, and while I spent most of it in colder climates (3 weeks in Moscow and 2 weeks in Kiev) I must say I have been thoroughly impressed.
Not only did we have many sunny (but cold) days, which made our walks along the Thames pleasant and picturesque, the weather was also mostly dry.
That's not like England!
Yes, I know! Aren't I lucky? :)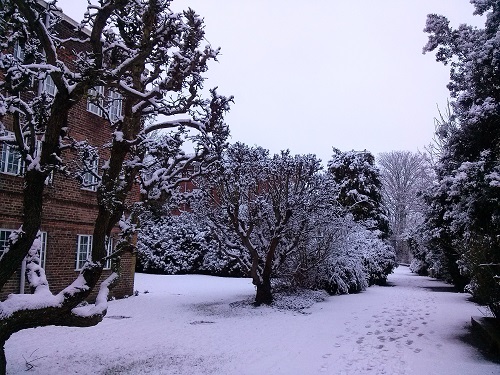 After all that wonderful weather, we even got a day of good, proper snow.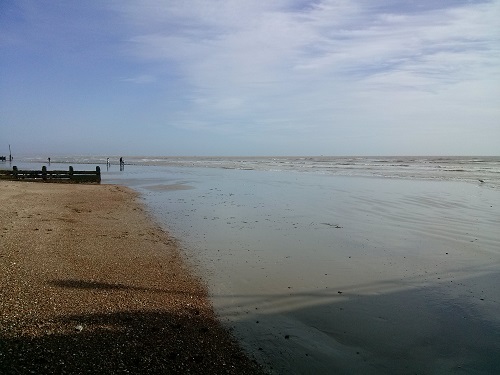 So today, first day of Spring, we decided to spend it at the seaside. We drove 40 miles down south to the seaside town of Worthing, passing through the rolling hills of Surrey, through Arundel and its castle, and the farmlands of West Sussex to reach the sea.
Worthing is part of a stretch of England's southern seaside resort towns, including the more famous Brighton just up the road, running all the way to Eastbourne to the east. It has seen better days and the town is known to be a little on the rough side now, we didn't come for the resorts, we simply came to just look at the sea.
Oh the sea. We have missed thou.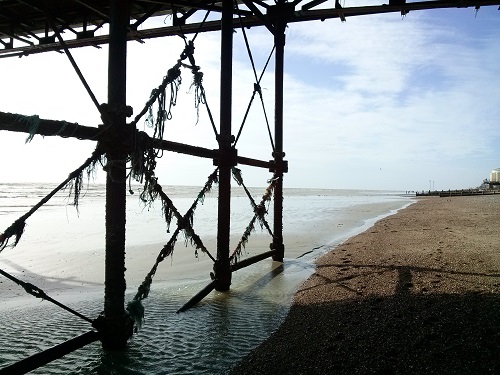 Worthing has all the English seaside-ness we all know of. There is a pier, a promenade, a tacky theme park (an obligated feature of any English seaside it seems) and loads of fish and chips shops.
Which was just what we wanted.
They say Worthing is no longer 'the' place to go, but still has pockets of charming reminders of a more glorious past, including the English Martyrs Church with its beautiful and impressive reproduction of the famous Sistine chapel ceiling in Rome.
And for walkers, there is a nice and easy sculpture trail along the River Adur, which joins towns Shoreham to the South Downs through Worthing with plenty of public art installations to view.
But really, even if that's not your thing, come down for the sunshine. A bit of spring sun lifted our spirits to look forward to the warmer weather to come.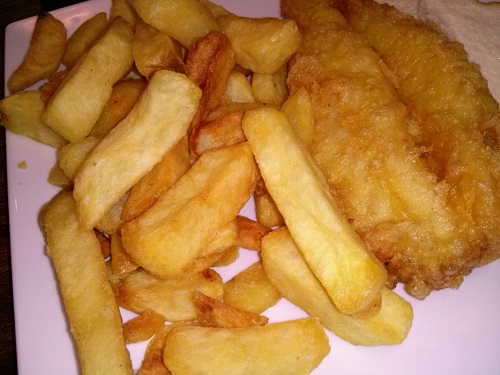 So we welcomed Spring on the pier, with a game of air hockey, traced the retreating waves with our footsteps and had a fish and chips for lunch.
It was brilliant.