We stayed in a castle the other day. And it was like a fairy tale.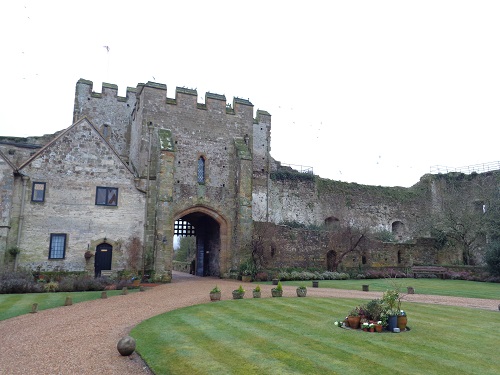 Checked in: 28 February 2015
Checked out: 1 March 2015
Room: Bodium – Superior Double
Price paid: £620 A Taste of Amberley Package
The last time I paid this much for a night's accommodation was for our wedding in Vanuatu. It was my husband's birthday, and seeing that I have been busy travelling for work lately I thought I'd treat both of us for a weekend away.
I didn't want to just spend the weekend in another average hotel room (which I have been staying in for my work trips) so I thought why not a castle?
I had chosen Amberley Castle for its location. It was only over an hour's drive away from where we live, and is surrounded by charming little towns and villages in West Sussex.
Just the quiet weekend away we were hoping for.
About Amberley Castle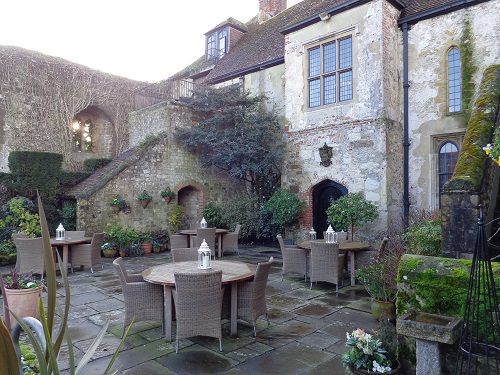 Amberley Castle is said to have over 900 years of history, dating back to 683AD when it was gifted to Bishop Wildried by the King of Wessex. Over the years it passed through hands of more Bishops, saw through the reigns of Edward VI and Elizabeth I before it fell into private ownership.
Today the castle is a member of Relais & Chateaux luxury hotels group.
The Room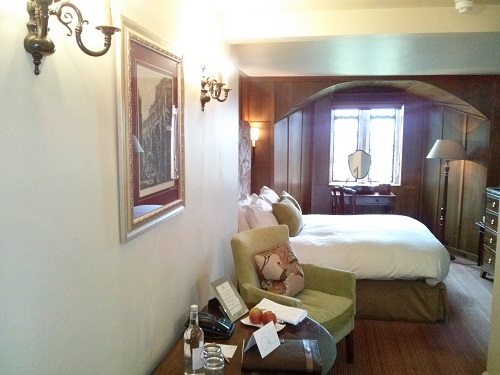 Our little room was called Bodium, which is on the ground level with a window that looks out to the front of the castle. The room was small but has all the fittings required for a comfortable stay: a soft and comfortable bed, flat screen TV, tea and coffee making facilities, a desk and a very modern bathroom with quality Loccitane amenities!
Although, seeing that we were in a castle I did wish we had a four poster bed. May just have to upgrade to a more expensive room next time?
Service
Staff were friendly at various degrees. Some where wholeheartedly approachable, with big smiles and welcoming attitude. There were a couple I felt had a little too much air about them, and was a little distant in their service approach.
Nevertheless, we were treated mostly with respect, and were especially happy with the patience the dining staff had with our many queries!
Dining
If there's anything I will remember about my stay at Amberley Castle, it'll be the food. Our package included a three course a La Cart dinner in the castle's very impressive dining room. Like any upmarket restaurant, the menu is limited but has enough selection to cater for carnivores and herbivores alike.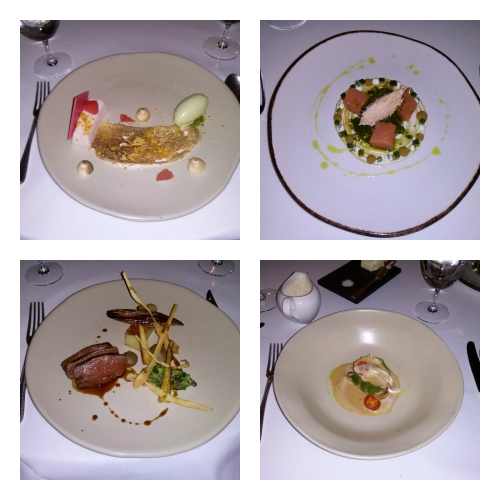 Style of the cuisine is French, with modern twists and unexpected flavours. From entree to main to dessert, each course was served with perfection in presentation and in taste, and was gobbled down with the utmost appreciation!
Note that dining in the restaurant will require smart casual dress – no jeans.
Common Areas
We were free to roam the castle grounds, which is composed of a large grassy area out the front, and a beautiful inner courtyard with bits of the old castle, a little pond and lots of beautiful blooms. There were lots of old photographs, knight's armours, and paintings. It did feel like we had been transported back in time.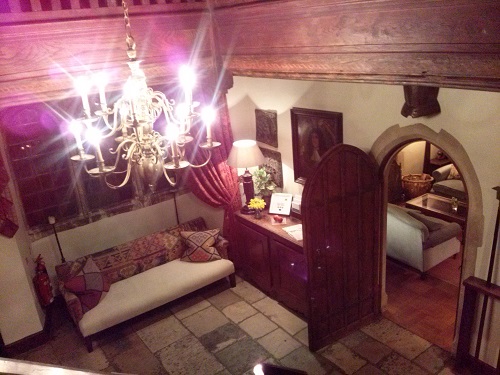 Just outside the castle walls there is a tennis court, mini golf for outdoor activities as well as three reading rooms with fire places for some quiet time out.
Value: 8/10 – Just two things: I was slightly disappointed with the size of the room, for the price paid, I was expecting it to be a little grander, more 'royal' I suppose. Secondly, it would have been nice for the castle to offer some sort of historic walk around the property or talk in the lounge room with stories about the castle to keep us entertained for those of us who were interested.
Special commendation for the restaurant: 10/10!