Hi you!
Welcome to the new Footprints and Memories!
I was going to wait until my birthday to launch the new design, but I couldn't wait. It was ready and I was dying to keep writing! I am however, turning 35 this month and I am in the mood to celebrate.
I am celebrating the fact that for this long I've achieved (or on the way to) almost everything I wanted in life.
I am celebrating that I've managed to continued to write despite the many "signs" that may have caused others in similar situations to stop.
I am celebrating the people who have been part of my life, whether it's for life, or only briefly passing by.
I am celebrating this world, whose wonders continue to amaze me and keep me travelling.
I am celebrating humanity, which continue to prove those b@stard trouble-makers wrong.
I am celebrating life.
I am also celebrating a new chapter to the Footprints and Memories blog.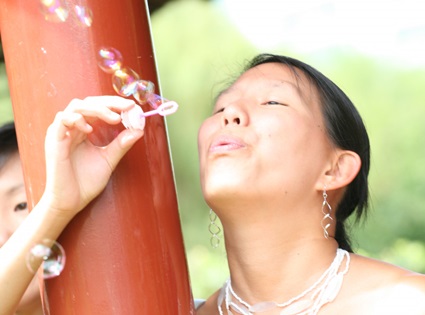 What's new on Footprints and Memories?
Well, to start with, it has a slightly different look and feel. It's simpler!
I have also introduced a new category structure and an editorial calendar for myself, which means, you know when to expect to hear from me and can look forward to specific topics that you like.
Let's also welcome my cat Kitty on-board as a co-contributor to the blog. She already started just before I put a halt on the website, with her debut post: My Travelling Mum, and she might as well continue and make herself useful don't you think? :-)
Like daughter, like mum!
So, starting this Friday there will be a new post once a week in a different category.
A New Venture
On top of refreshing Footprints and Memories, which will remain as my main travel blog, I am also planning to launch a new website Forking The World.
Forking is going to be for restaurant reviews, focus on cultural food and culinary trends, recipes sharing and quirky facts about eating. This website is open for content contributions so contact me if you want to get involved!
Excited? I am!