Out of all first world destinations, Europe is probably not the easiest for the disabled travellers. It's an old world with old infrastructure and often have very limited or no support facilities for those who have limited mobility or alternative requirements.
However, physical limitations and most disability shouldn't keep you from travelling. Nancy and Nate Berger of Disabled Travelers Guide are proof of this, and say that travelling have made them believe in the good of humanity.
When you are disabled, you fear that traveling away from the land and environment familiar to you will place you in a difficult situation which you will not be able to get out of. We have learned to trust the goodness of people all over the world. They appreciate and are inspired by the effort we have made to be in their country/city/town and they want to see us succeed in our travels. Strangers will come over whenever they see us either in – or approaching a situation where we are likely to need assistance. They don't need to be asked; they simply are aware that their help is needed and readily volunteer to do whatever is necessary.

(Nancy and Nate Berger, Disabled Travelers Guide)
Luckily for my mum, she is able to walk slowly with aid, and can make limited independent movements without assistance, but travelling still has its challenges for her. Cobble stoned streets are difficult for her to maneuver with her walking frame, lack of lifts and lamps means she often has to climb stairs with painstaking steps.
Having experienced travelling with my parents, I thought I'd share with you a few tips on how to travel Europe when you have a disability.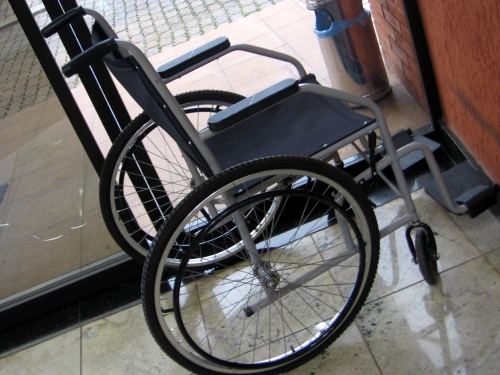 Plan ahead and research
It is important to plan ahead. Despite the emphasis on spontaneity by travellers around the world. For the disabled traveller, it is important to know where you can go and you can't, and where there are support (such as help personnel or lift/ramp facilities) available.
Route your trip based on how available access facilities are to you. It may be that it will be impossible for you to visit a particular castle in Europe because there simply isn't a way to build in ramps or lifts to support travellers with physical disabilities. However, you can always look for alternatives and make sure you understand what is available to you before you travel.
There's also the destination choice. For my mother, as she is using her own strength to walk, cobble stones are definitely a challenge. Therefore, an 'ancient town' will be considered with care, and she understands that she'll require extra assistance in these places.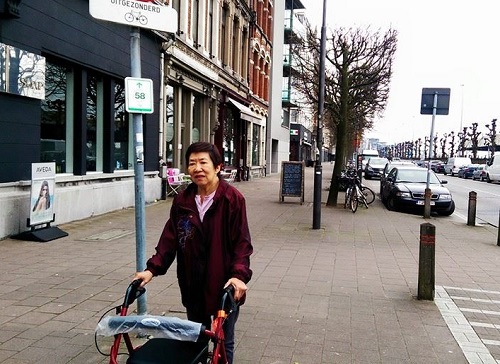 Go modern
I understand that many people come to Europe to experience and live the 'old world', and may want to stay in heritage boutique hotels for the atmosphere. Unfortunately these are the hotels that are least likely to have access facilities, so for the disabled traveller, it is better to go modern, and select a international brand with new buildings.
Before booking a hotel, make sure to contact them in advance to check if they have access rooms. Just because they are modern doesn't mean they have fitted in access facilities, for they may have developed the hotel in the shell of an old building.
Not every room type have access facilities. Take the Intercontinental Hotel in Frankfurt for example. The only room type with access facilities are the 'Club rooms', which are their higher standard rooms meaning it is more expensive. It is important to check this as even if you booked a standard room and 'requested' for access facilities, you may not get it because it simply isn't available.
At the same time, it is also important to check with attractions if they have access facilities.
Check transport options
Most agencies will advice disabled travellers to book themselves on a package tour (although note that not all tour operators will provide assistance or have the facilities for disabled travellers). River cruises are the most convenient as it is leisurely, generally on flat water and you often board and disembark through ramps.
However for travellers who wish to experience the local way of life, to attempt with public transport will have to do a lot of research about the system of the destination.
Trains in Europe are generally old school, with gaps between the platform and the coaches, and steps for boarding. For those with limited mobility, it is important to arrive with plenty of time to spare at the station and seek assistance.
Station staff are generally happy to help, and will have ramps available for certain coaches. If you are with a local, or staying at a hotel, ask them to help you call the station in advance to plan your journey even more comfortably.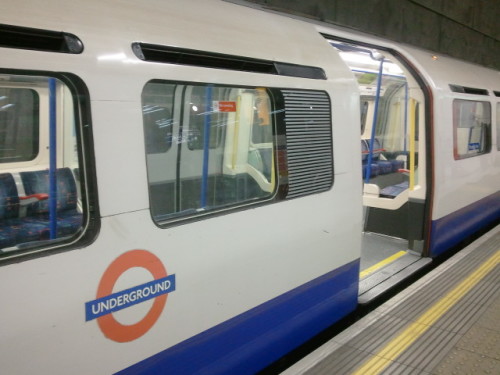 The London tube map has symbols on each station to indicate if access facilities (such as ramps and lifts) are available. If you go on train or bus company websites there are usually information on how a disabled traveller can request assistance during their journey.
Unfortunately, Paris Metro doesn't seem to have any access facilities! Therefore, it will be easier for those with limited mobility to take buses.
Alternatively, taking personal drivers or taxi options may be the most direct and easiest, however will also be the most costliest.
Check where you can access medical attention
There are countries that has reciprocal healthcare agreements, which allow citizens of one country be treated under their own healthcare system at another country.
This is a good itinerary planning tool if you are planning which countries to visit, for those requiring constant medical attention. For Australians, the website to visit is: Reciprocal Health Care Agreements | Australian Government.
Access to medication
Rune Woodman, the author of The Ordinary Animals have in the recent years travelled extensively while requiring prescribed medication. His advice on travelling with medication is to always take more than you need, because you might lose a box or if your trip is extended because you do get sick you will need to have extra drugs.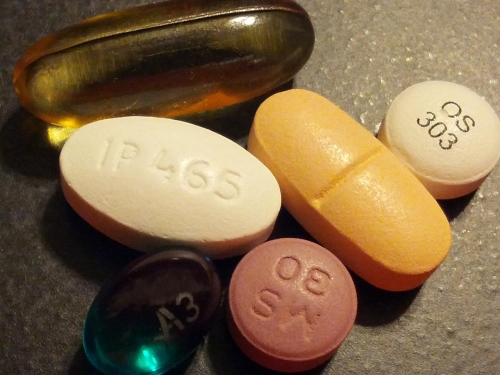 It is also always a good idea to check if your medication contain ingredients that may be banned by another country on your journey. If that is the case, ask your medical professional what could be a replacement and take that instead.
If you require additional medication while you are on the road, understand that every country has different regulations when it comes to drugs. Some medications you simply can't get in certain places, and some may be called something different entirely.
On my last trip to the US we were looking at common pain killing drugs, like Tylenol, and trying to work out what was in them. None contained paracetamol but they all contained acetaminophen. It turns out that paracetamol and acetaminophen are the same drug.

(Rune)
Another tip about taking medication with you, especially prescribed, uncommon medication, is that you should always keep them in original packaging with clear labels, Rune advised. It is possible that un-packaged drugs (dispensed into daily packs, for example) could be confiscated, thrown away or cause you delays.
Lastly, you should always take your prescription with you, this can clarify many things if you do need to explain the medication you have or require to stock on more.
It is also important to carry medication in your carry on, in case your luggage gets lost.
Get travel insurance (if you can)
All travellers should have travel insurance anyway, however it is especially important for a disabled traveller. Of course, some conditions will not be covered by travel insurance policies but most will at a premium.
When choosing a travel insurance it is important to check fine prints. Many cheaper options will not cover pre-existing medical conditions and have limitations to what you can claim. So always do your research, read the terms and conditions before signing up.
Travel insurance will not make your travel easier, but when something does go wrong you have a peace of mind knowing that there is help (both financially and medically) at hand. It is important to choose the right travel insurance of course, something that will not require you to seek your own help and claim later. A lot of policies out there will arrange assistance on the phone so make sure you read the fine prints.
I don't claim to know everything about disabled travel, but these are just a few things I have learned by observing how my parents have been travelling in Europe.
For more advice on disabled travel, the following website resources may help:
Disabled Travel | Independent Traveler
In this article, I have concentrated mostly on physical disabilities, however I understand different people will have different needs, and will appreciate if you could also share your experiences travelling with a disability! Comment below!