There's much to celebrate about English history this year, one of which is the 500 years of Hampton Court , built by Henry VIII (the one who keep killing his wives for not bearing him sons) which is a leisurely boat ride (or 10 mins by train) up the Thames from where we currently live.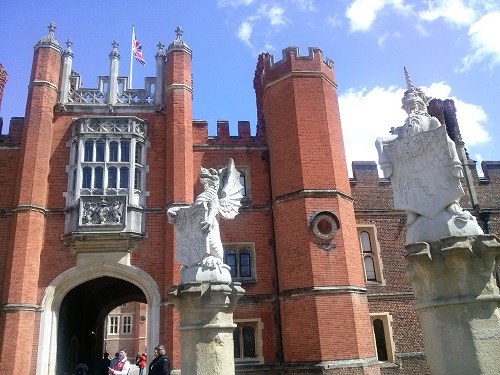 Originally built in 1515, Henry VIII took Hampton Court from his chief minister Thomas Wolsey in 1529 simply because he liked it. Such is what kings can do, he rebuilt the palace into the grand scale we see today, with its maze of corridors and rooms looking out to magnificent gardens that surround the compound.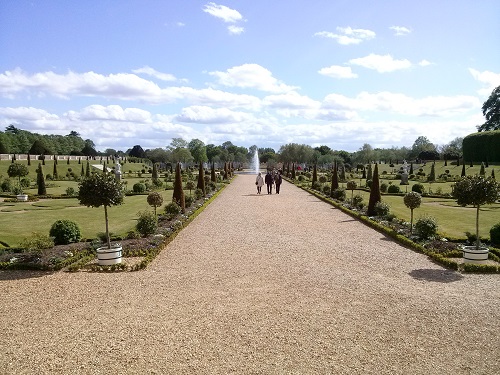 I have visited palaces and castles in Europe, noting the similarity and differences in each and it was no surprise that Hampton Court, while very square and brick-y in appearance, had quite an extensive array of decor throughout.
The intricate painted walls and ceilings of William III's apartments contrast the brighter interior of the Georgian's quarters for example, and the plush royal loo, lined with velvety cushioned seating which allows the royal bottoms to be comfortably sat, on a hole that falls beyond sights to where a servant, no doubt, would be waiting around the clock to ensure the royal droppings are cleaned at once, so the unpleasant smell does not resurface back to the chambers to displease his and her majesties.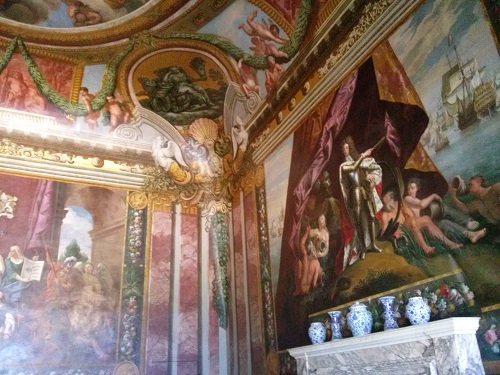 While the palace celebrate 500 years of its existence, visitors like us were in for treats. Actors dressed in the Tudor characters roam the palace grounds, as if we had leaped back in time to experience history first hand. Following the program of the day we 'witnessed' the daily drama that goes on in a palace, very much like being on the set of Wolf Hall!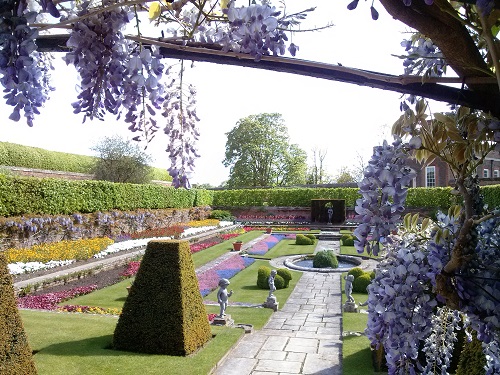 Hampton Court is a 45 mins train journey from London Waterloo. It's an easy day trip for those who would like to venture a little out of the bustling capital :)
Upcoming events at Hampton Court:
Hampton Court Palace Festival – 11 June – 23 June 2015
Hampton Court Flower Show – 30 June – 5 July 2015
BBC Good Food Festival – 29 – 31 August 2015