We all have places where we go to just breathe, sometimes for a long time but more often just for a couple of days, where we escape the daily grind, away from the routine that is wake up, breakfast, train, work, lunch, work, train, home, dinner, sleep.
Some escape to shop, others escape to enjoy moments of solitude. I escape to be with nature, (if you recall, I am more of a mountain/forest person) to have a moment to reflect and of course, in most cases, to eat.
I am not talking about extremely remote places, of course, I have a list of those to – places where I want to escape to – I am talking about places are that generally easy to access, places where we can just go.
And here are 5 of them.
Ubud, Bali Island, Indonesia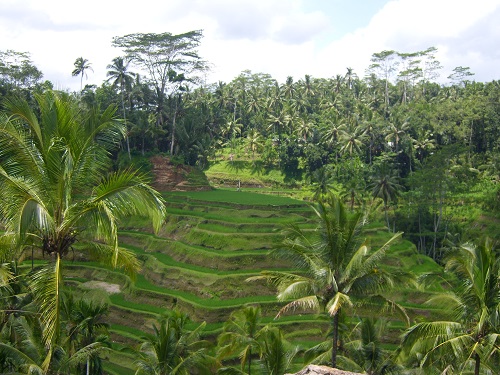 Different people have different perception of Bali, and it does have some bad reputation thanks to the thrones of tourists that treat it as a lawless colony. No, I am not into the drinking, the partying and the blatant ignorance of Bali's true culture in Kuta and surrounds (I am generalising, but if you have been and are also not into it, you know what I mean). I like to take myself a bit further north, away from the 'Little Australia' into the heartlands of Bali, where facilities are still there for tourists, but with more dignity and soul.
I am talking about Ubud, the spiritual capital of Bali. It is long been associated with yoga retreats and home to a vibrant artists community and is the place for me.
Sure, Ubud has its chaotic-side, but walk a little further, down the little path, beyond the Palace square and the Monkey Forest are tiers upon tiers of rice terraces with tranquil walking paths, where the wind is mellow and the air fresh, where it is easy to find a corner to simply sit and breathe.
Jungfrau, Switzerland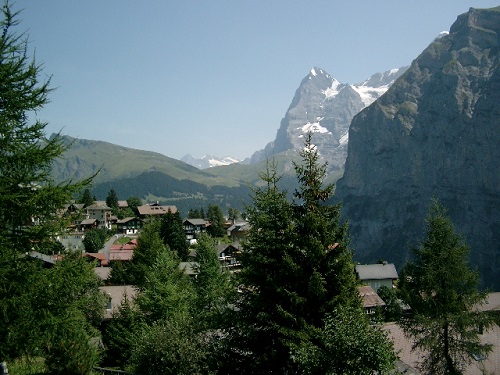 Walking from Lauterbrunnen to Mürren, then up on the cable car to the Schilthorn peak where, I am surrounded by snow capped mountain peaks and fresh crisp air.
I first came here during my year in Germany and I have been meaning to go back. I remember dipping my toes in the glacial waters of Lake Interlaken in the heat of a summer's day, finding hidden waterfalls along the hiking trails throughout the region, and simply being in a storybook environment where the only sounds were the clangs of cow bells and the whisper of the wind.
Even in the heat of 30C summer day, the peaks are still dusted with a thin sheet of snow. It is a place of crisp green, deep blue and powdery white colourful contrasts, and is simply just amazing.
Sabah, Malaysia
When we lived in Australia, Malaysia is our favourite getaway. Not only is it 'close by' and a flight hub for international travel, we have been lured by the diversity of the country's culture and food scenes.
Sabah, as it turned out, was our absolute favourite, and it isn't always about the Orangutans. Personally, I simply liked the laid back lifestyle of the locals, the lack of pretentious commercialism and of course, the abundance of great cuisine.
On the shores of Kota Kinabalu, I could find fresh seafood and excellent local snacks while on the back streets, small eateries offer some of the best and cheapest chicken rice with plenty of flavour.
It is obviously odd to choose somewhere so touristy, but just like Bali, there are always corners of Sabah where you can find serenity.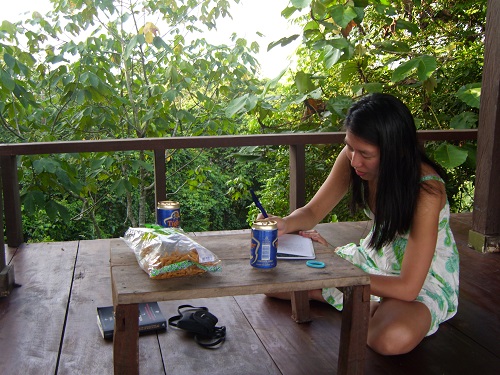 A while ago we found our little corner at Paganakan Dii Tropical Retreat. It is hard to get to, but once you are there, you are surrounded by the best of Sabah's natural environment. Just don't forget, it's not a luxury resort, it's hostel grade so if you are not one for basic comfort, you should probably consider a more up market offer at the Sepilok Nature Resort.
Tienhsiang (Taroko National Park), Taiwan
My parents honeymooned here when they first got married, and having now visited as an adult I can see why. Nestled deep into the Taroko National Park, past the easy to access popular attractions of the Swallow Gorge and the Shrine of Eternal Springs, lies a sleepy little village called Tienhsiang.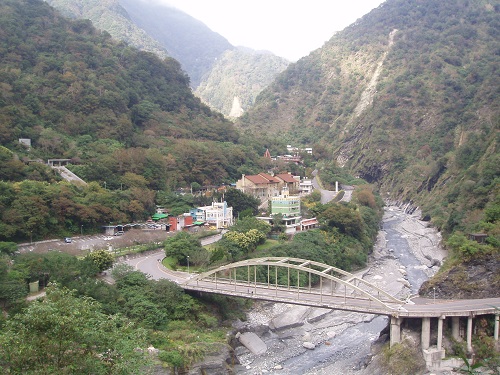 To call it a village is probably an understatement, but to most of us in the western world, this little place among the marbled mountain is as far away from the chaos of Taiwan's industrial and city life as it could be possible.
Tienhsiang is the last stop of this stretch of impressive deep canyon on Taiwan's east coast, and if I am ever around my birth country, I make a point to visit.
Lakes District, England
The Lakes District is known for its "glacial ribbon lakes, rugged fell mountains and historic literary associations". (Wikipedia)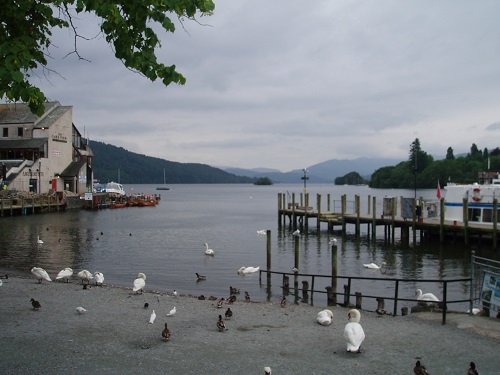 Sounds heavenly right? That's what I thought too, and I wrote about why I loved The Lakes District back in 2012.
Even if you don't read Wikipedia for travel inspiration, who wouldn't like a place that is home to Peter Rabbit and Postman Pat?
This picturesque corner of north England is officially my favourite place in my new country. It kind of reminds me of Tasmania but with a lot more history and easier to access. Think tiny cottages and stone walls, narrow lane ways and small village shops…
Naturally, there are plenty of lakes and water around the region, but most importantly for my sake, a good selection of gourmet food to be eaten! The Lakes District is known to be the birth place of sticky toffee pudding, with the best of it found in Cartmel.
Where do you go to breathe?