Two hours train ride away from St Petersburg took us somewhere in complete contrast.
Stepping out of the train we were greeted with a bland concrete station building adorned with the Soviet hammer and sickle, and image that told us that we were definitely not in imperial grounds anymore.
This was Veliky Novgorod (or simply referred to as Novgorod) and it is said that Russia, as a state, began from here.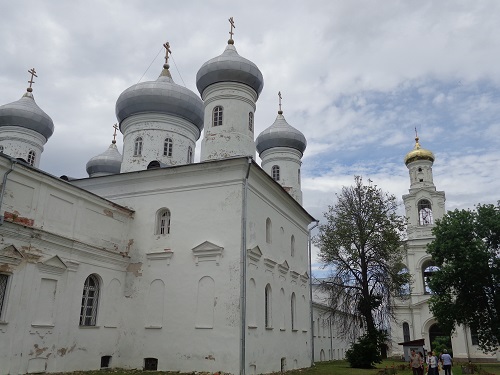 With most of the Russians working in either St Petersburg or Moscow, Novgorod seemed abandoned at first. We walked through its streets wide and narrow, followed the bus routes and into its Kremlin walls and have found the peace and quiet that is unknown to large cities.
Technically, Novgorod is classified as a city, but at heart it felt more like a small country town.
Most tourists arrive on package tours and stay at the Park Inn, the city's only western run hotel. They are bused in en-mass to the Kremlin, to take a few photos before being ushered back onto the bus again to visit the Open Museum of Wooden Architecture about 10 kms south, which gave us the freedom and the space to explore this sleepy place by ourselves.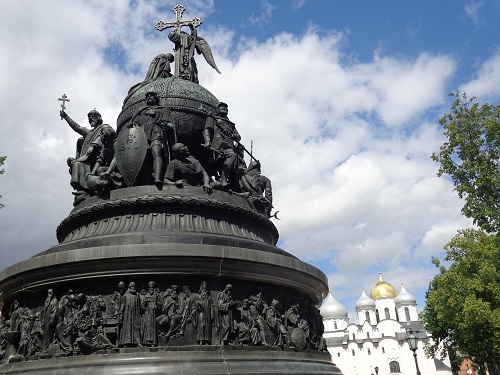 "There are a lot of churches" was the non-committal reply when I asked the colleagues in Moscow whether they liked Veliky Novgorod.
He is right of course, as the skyline was pretty much made up of golden domes with orthodox crosses. However, following the river we also found a serene countryside, where fishermen wait patiently for a catch and water birds circle above our heads, and make a sudden dive when they spot a prey.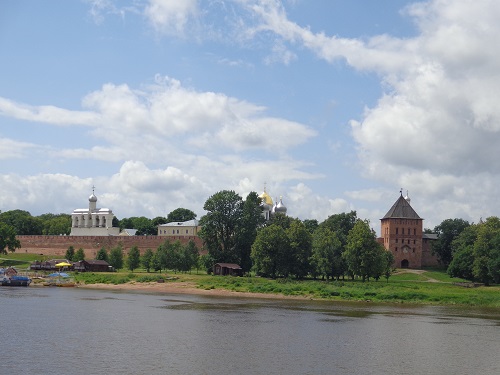 It was certainly not a place for those who prefer the city, and it may have been my colleague's way of saying: it's not my cup of tea but it might be yours.
Taking bus 7A from the city centre (for a mere 20Rub) we ventured out to visit this Open Air Museum of Wooden Architecture.
It was a fascinating stroll through the region's history where buildings had been moved here and reconstructed to show what life used to be like back in the 16th, 17th, 18th and 19th centuries. Wood was the main source of material and everything was made out of it, including the domes of churches which was patched into its shape with small, carefully shaped wooden roof chips. A little down the road the monastery provided a great spot to view the surrounding nature.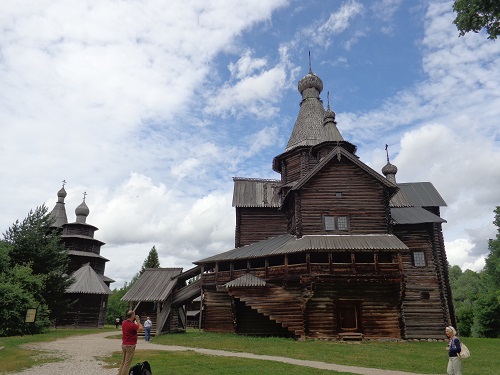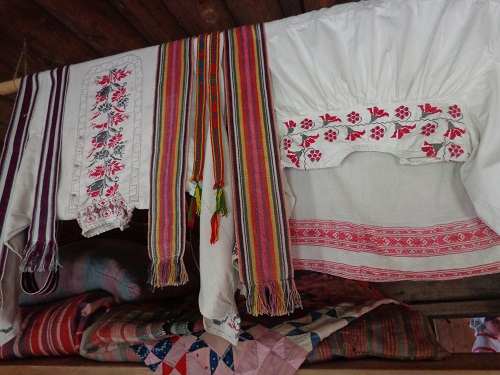 Perhaps it wasn't the most interesting of all places, but Veliky Novgorod was the perfect break between St Petersburg and Moscow, for let's not forget this is how ordinary Russians live: without the extravagant wealth, a life not too dissimilar to yours and mine.
On departure day I settled down in our overnight train cabin thinking this exact thought, at the same time braced myself for the polar opposite as our train inched its way towards Moscow and I fell asleep to the sounds of the chugging sounds of the rail.