I love train travel, so it's no surprise that when we were in Russia I wasn't going to pass on a chance to get on a Russian train!
While there is an express train that we could have taken between St Petersburg and Moscow, which would have only taken a little over 4 hours, we couldn't resist the slow train option, for it allowed us to stop by Veliky Novgorod as well as experience the overnight train cabin.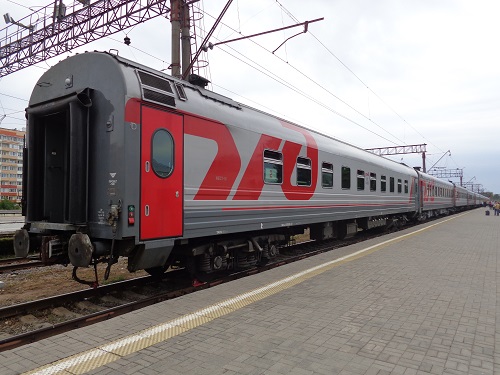 Despite common belief ;-) I've never been on an overnight train before.
The longest train trip I have ever taken was five segments of 4-5 hours each, with an overnight on the station platform in our sleeping bags rather than on a properly bedded cabin. So this would have been my first proper overnight train!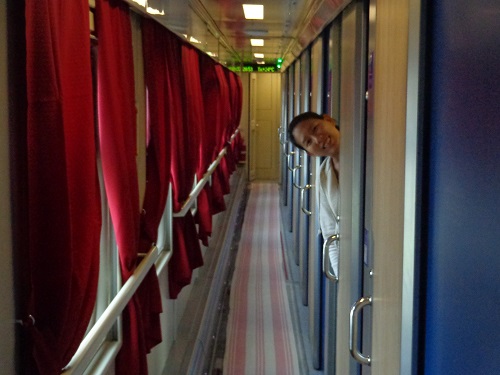 The journey took 8 hours.
It took us 2 hours to settle down (to check out every crevasse in the cabin, to play with every button and switch), and we were woken by sharp knocks on the door 30 minutes before arrival.
In between we battled our own curiosity of constantly checking outside the window as well as the rattling of track changes, and bright spotlights each time we pulled into a mid-way station that we really couldn't sleep all that well.
Still, the experience was delightful.
We took the option of going 1st class, which meant we had a private cabin with two beds to a room rather than the communal six bed space in 2nd class. The tickets cost us £70 per person and the setting was really quite clean and comfortable.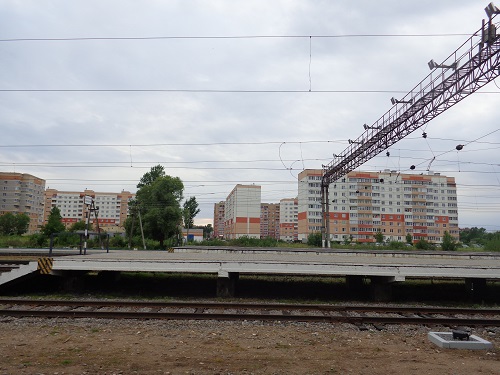 Because it's summer, the sky doesn't turn completely dark until mid-night, so we had plenty of opportunity to look out the window and watch the changing of the landscape.
The further we travelled away from Veliky Novgorod, the thinner the density of civilisation. We saw buildings change from compact condos to small wooden houses, from derelict warehouses to baron grasslands and forests.
With the fading scenery our eyes drooped into light sleep until, the pattern reversed and the buildings appeared again as the train inched its way into the capital.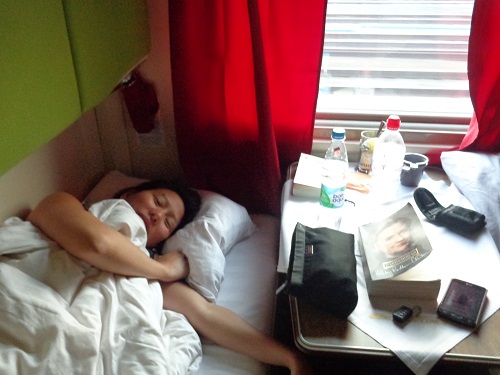 Stepping onto the platform at Moscow with bleary eyes, I wish I had a longer journey to really enjoy the Russian train experience. Like the Trans-Siberian.
I imagined being able to spend two nights on the train, so I had an entire day to stare out into the countryside in between reading and sipping tea. I would have had a chance to savour the moment!
I guess, that's a consideration for next time.