I know the story. The economy is not doing well, jobs are scarce and there isn't enough savings to go round. Travelling has become a thing for those who can afford it, right?
So here's a question I get asked a lot: How can you afford to travel so often?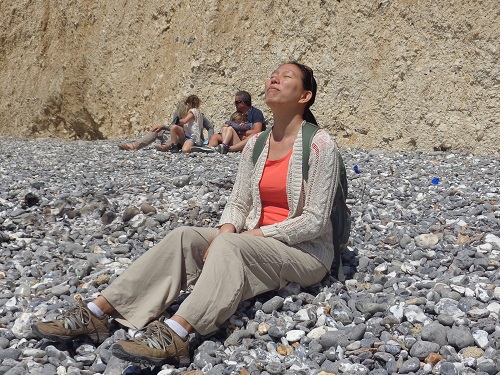 It's true that I am not rich, nor have I ever won the lottery.
It's also true that I take a leisure trip of more than a week twice a year, with multiple shorter trips in between.
I've previously written about travelling on a budget, but I thought I'd expand on some of those ideas and introduce more ideas.
I am not a full time travel writer, so I don't get free trips all the time and I still pay rent. What I do have, is the following habits to save money on my travels and being able to 'make my money stretch the miles' so to speak! :-)
Go off-peak
I understand this is not always possible for those with children, but it is one of my way of cutting the cost of my travels.
Both flight and hotel prices rise during peak seasons, these include any school holiday periods, long weekends, periods favourable for the destination seasons (summer in Europe for example) and for special events and festivals.
There are times when I do have to go during peak travel season but I don't mind at all going somewhere when no one else is going.
Prices can be cheaper by half, and sure it may have rained on my trip to Venice, but I got to enjoy Venice almost all to myself (and for those who have been you'll understand the crowd in Venice during carnival and summer times).
Less cost with less crowd. That's the secret combination of travel happiness!
Eat local
Even at home I am not a big fan of fancy restaurants. Sure, I do dine in them, for special occasions, but I much prefer small, hole in the wall eateries with big flavours and it's no difference when I am on the road.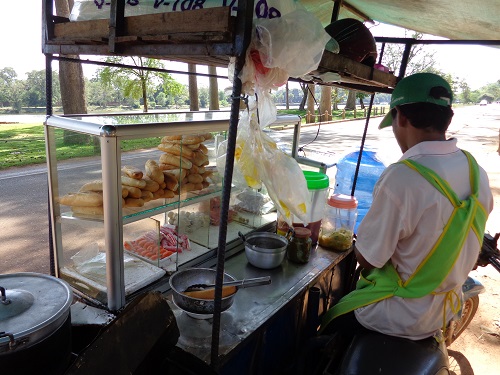 Restaurants and cafes in and around tourist sights are often over priced and tasteless. It is easy with communities such as Couch Surfing to simply ask a local where they eat, and where the latest buzz are.
Not to mention, in countries where street food is common, I am often seen hovering around their carts for breakfast, lunch and dinner :)
Local eateries will always taste better, imagine the flavours you'll try and the people you'll meet, not to mention so much lighter on the wallet!
Look out for free events / activities
Of course, it is always more fun to join a festival, a street fest and to do something fun on your travels. No matter where you go, there are always free events and activities you can part take.The best place to seek such information is the websites of the councils and cities, and of course, you can always ask a local!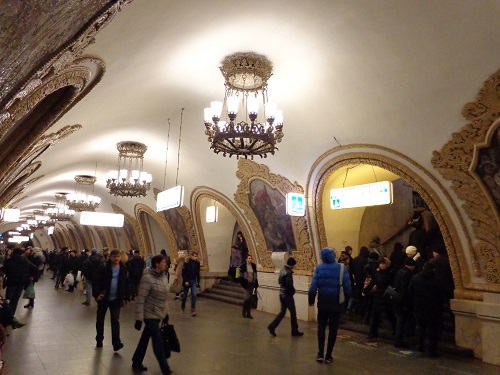 Know your (realistic) budget
Budgeting is important if you don't want to get half way through your trip and run out of money! That really would be no fun!
You are going to have to know your budget, realistically, to ensure you don't over spend.
This involves some pre-trip planning. The internet is filled with information so find out how much each meal might cost you, how much for a cup of coffee, what entrance fees you might have to pay and make sure you add them up for the entire trip and save.
Then, during the trip what I usually do is to just take note of how much I am spending. I often save a bit more than required so that I have a bit of 'play' money should anything fun comes up, but with street food and all that, I am often also spending less than I budget!
Drink less (alcohol), party soft
Ah, one of the peeve dislike I have, are people who complain that they don't have money to do all the cool stuff because they've just spent an entire night out at some bar/pub drinking it all away.
Sorry, I have no sympathy if you are going to do that.
Bars and pubs are almost the same the world over, if I am going to just go to another bar that serves the same thing why would I bother travel at all? Why not just stay around my neighbourhood?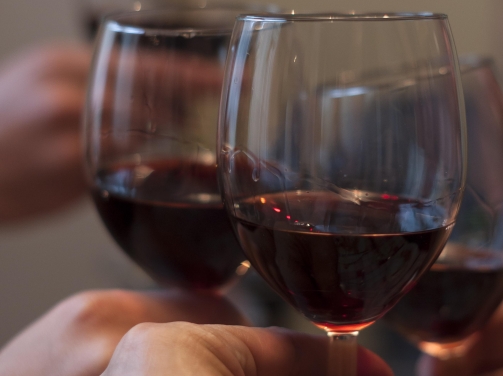 And yes, trust me, you can have a lot of fun without drinking, especially when travelling. Sure, if in England, have a pint of ale in a traditional pub; if in Germany drinking a Stein in a biergarten is a must, that's part of the experience, but don't go overboard and drink yourself silly!
Save the money and spend it on other activities!
Sleep cheap (but comfortable)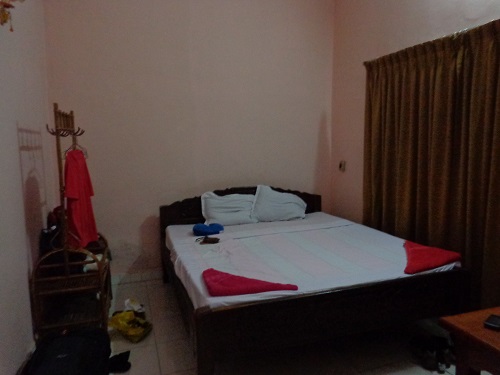 When you are travelling (and I mean, really travelling, not just on a package holiday and sitting on deck chairs all day) – you are likely to be out and about all day that you only really return to your accommodation to sleep.
So, sometimes, to travel for less, it is important to consider alternatives to expensive hotels.
When I travelled solo, I used to use Couch Surfing and Hospitality Club a lot. These are websites that allow travellers to open up their homes to each other for free and I've made so many friends this way.
However, these services have now lost ground due to heightened concerns with security and personal safety (sadly!) as well as the rise of Airbnb and the like, but that doesn't mean you can't find cheaper rooms somewhere!
On my business travels I am lucky that I get to stay in 5 star hotels, but during my leisure trips, I am just happy to look into the $6 a night guesthouse as long as it has it is clean, has a double bed, windows and (maybe) an ensuite.
I say maybe, because as you recall I am also quite happy staying in a hostel, but when travelling with the husband it is simply a little more convenient to have one :)
There are so many accommodation options now that you really have a lot of choice when it comes to accommodation costs, so make use of them!
Take public transport
I am a big fan of public transport, even at home in London we don't own a car.
And those who know me well will know I have a particular soft spot for train travel :)
Yes, you can complain all you like about public transport, but it is cheaper, it is sometimes faster (trains are not subject to traffic congestion) and when travelling in a new fascinating culture, it is one way to get to know the local way of life.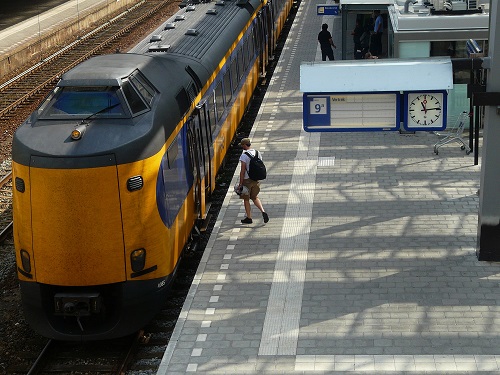 And the price: $20 for a day transport card vs a $20 one way journey – if you are travelling on a budget, there is obviously only one choice :)
Walk!
Walking saves you even the public transport money, and walking allows you to look into places where cars, buses nor trains could take you. Not to mention, it keeps you fit too!
What are your tips for budget travel?