It was really nice to be able to see Moscow during the day, for my previous trips had been on business and I don't always have the spare time at night to explore.
I wrote about Moscow in winter in all its cold and snowy glory, but I thought I write a proper 'guide' post for all those business travellers out there who might only have a day to explore this fascinating city with this A Day in Moscow.
Let's assume, for the purpose of schedule planning, that your day in Moscow is a Saturday.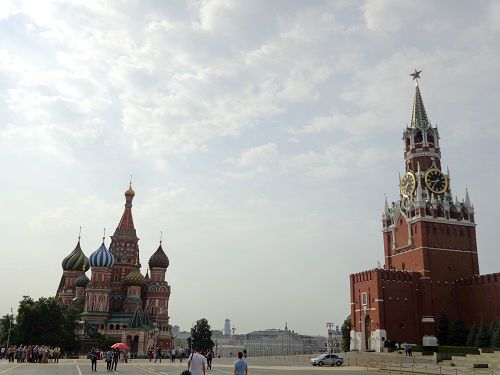 Get up early and enjoy the city with less crowds
Yes, I am making you get up early but it is the best time to begin your Moscow exploration. If you get breakfast in the hotel, great, otherwise head out into one of the pedestrian streets, enjoy having most of the street to yourself while you have a quiet breakfast.
Start with the Red Square.
At around 8am in the morning it will still be relatively free of tour groups, so you can have better photo opportunities and a better appreciation of the square. Take in the colours of the Kazan Cathedral, St Basil's and the State Historical Museum, and maybe head onto the bridge nearby for a better panoramic view.
Lenin's Mausoleum opens at 10am, and the queues will start to get heavy by around 9:30am so if you really wanted to, by being there early means you can start joining the queue early as well.
Turn the corner just outside Red Square away from the river is the Tomb of the Unknown Soldier. There is a guard exchange once an hour, which isn't anything spectacular but something that does attract some attention. Stay to witness some Goose Stepping before heading through the park and get a ticket for The Kremlin.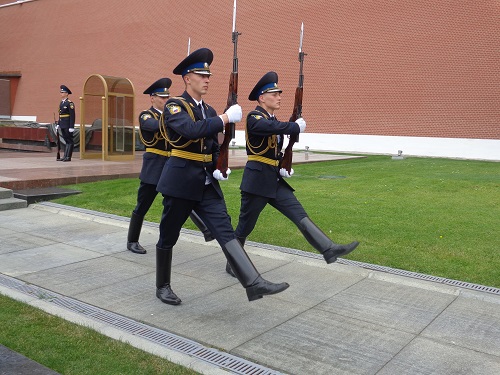 Catch a military parade around mid-day
Try to be inside the Kremlin walls by around 11am. You'll notice thrones of tour groups start to gather in Sobornaya Square (the space between the three cathedrals). It is a good idea to start reserving your spot here – and guard the spot with your life – for the 'show' is worth the wait.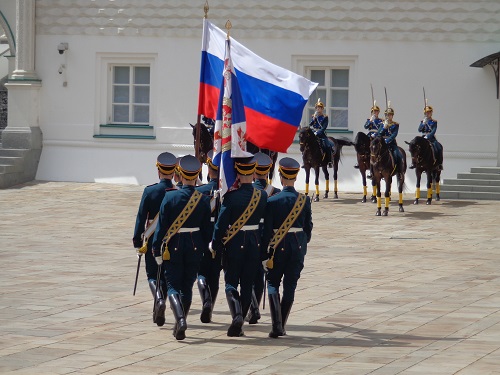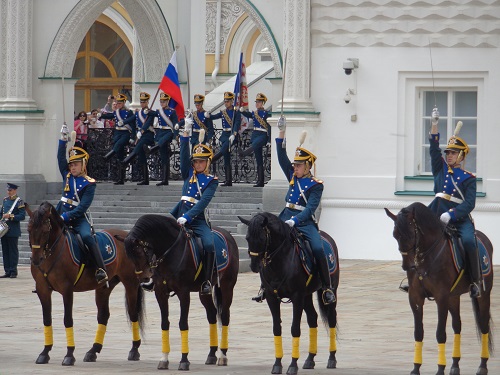 At midday, the Kremlin guard do a little show piece of military march and cavalry skills in full ceremonial dress uniforms. There will be much shoving and pushing unfortunately.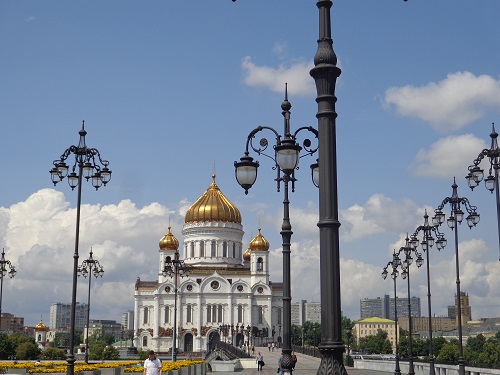 Follow the Kremlin walls and along the river to Cathedral of Christ the Saviour, which is a lovely walk on a good day. Then cross the bridge towards Gorky Park.
Grab some lunch along the way.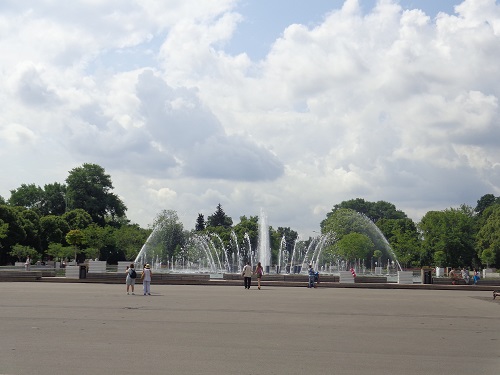 Afternoon: tour the underground, then go shopping!
Spend the early afternoon in the beautiful Gorky Park, which is beautiful both in summer and winter (obviously, summer would be better as you can lounge about on over sized pillows and bask in the warm European sun). This is where locals come to relax and chill out.
Alternatively, take an hour out and tour the Metro. Hop onto the Koltsevaya Line (the circle line) and explore the wonder of this underground museum.
Here are some of the most beautiful train stations in the world, which is celebrating 80 years of history this year. The murals and sculptures are designed to celebrate the glory of the Soviet Union, there really is nothing like it.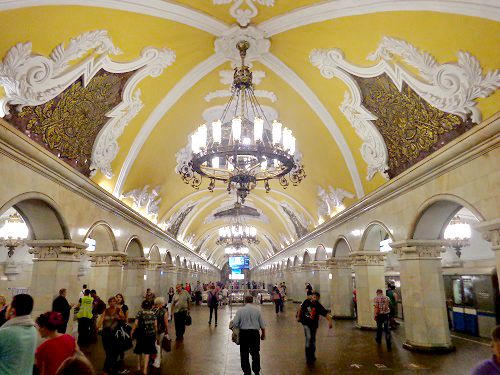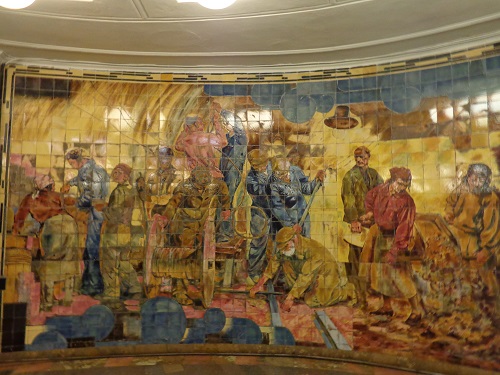 Then get back into the city centre and do some retail therapy.
Moscow is a great place to be to pretend you can afford all the world's luxurious goods. Starting with GUM which is ironically located directly opposite Lenin's Mausoleum, is a bit of a shopping experience, but for true luxury brands that you possibly have never even heard of, head up to GUM's competitor TSUM, which is just behind the Bolshoi theatre and surrounding streets and really, just gauge your eyes out on how much money there still is being thrown about in this world.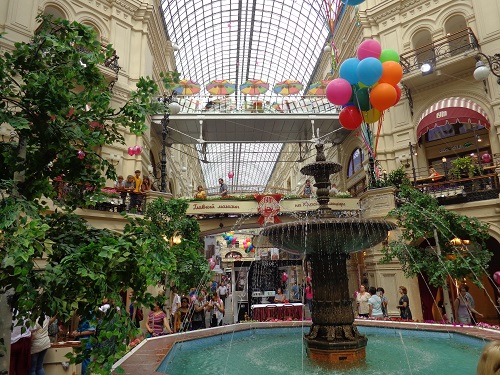 Ok so even if shopping is not your thing, the streets around TSUM are especially European, lined with cafes, restaurants and beautiful Parisian/Imperial buildings. Lookout for street art that are starting to sprout up all over Moscow, including murals on walls as well as classical paintings which have been commissioned by the city government to 'brighten up the streets'!
Magical evenings in Moscow with great dining
Tickets often sell out way in advance if you have the opportunity, catch a show  on the historical stage of the Bolshoi Theatre. If you can, book in advance (and if possible, even before you go on your trip).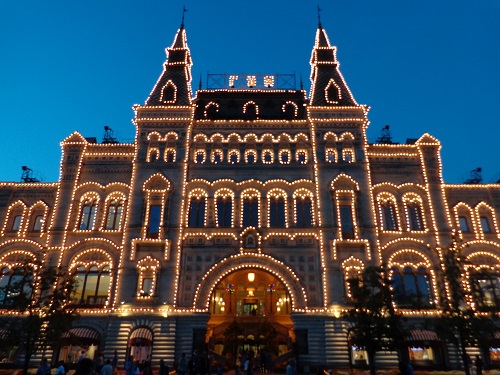 If you happen to be in Moscow in December, Christmas markets should begin to operate and every street and boulevard will be lined with lights and in some parts, ice sculptures. There is usually an ice skate ring at the Red Square and it is the sort of atmosphere that will have you forget the winter chill.
In summer day light won't fade until around midnight and Moscow streets will be packed with plenty of shoppers and locals who simply just want to stay out and enjoy the great outdoors.
There are plenty of fantastic dining around Moscow and many shops are 24 hours so you won't even notice when you eventually get back to your accommodation that it's already way past your usual bed time :)
Have you been to Moscow? What else would you recommend?