It was unfortunate to be the only Aussie in the office in London, facing defeat in the recent Ashes test matches, and I suffered from daily friendly banter, but apart from that,besides a few things that surprised me about the UK, life is good for a mid-thirties couple that have a year ago began to call London home.
Yes, that's us.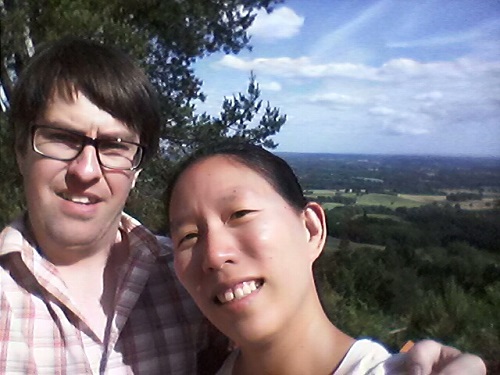 The funny thing is, no matter how many Australians have previously made the move, the novelty of having someone from a country with better weather to voluntarily move to England still entertains the natives.
Why, they ask, do you even bother?
Well, the short answer is, we wanted a change, and I happened to have a spouse with a British passport, a reason which somewhat implies I had married him for his passport, when in truth is, it had been more than ten years since I first started the plan to move, and originally I wanted to move to Germany.
Many of you know I had spent a year studying in Saarbrücken and I had planned to return to Germany a couple of years after returning from it. I had applied for jobs, postgraduate courses… anything that would get me back in the country.
Life of course, had its intentions and I ended up finding love with someone whose wanderlust was as strong as mine, whose interest was also in an international living and we began plotting. It wasn't until three years into our marriage did we finally made the decision to move, and while continental Europe had a bigger allure, seeing the convenience of a spouse visa, destination United Kingdom it was.
It was to no one's surprise that we came to London, where work was plentiful for young professionals of our age. A current skills shortage in the skilled technology sector in the UK meant that I was able to secure a job with the London office of the same company I was working for, with a pay that is slightly lower than Sydney but is made up by private health insurance.
While London is where things happened, we had chosen to live in Surbiton, on the border where London meets Surrey, along the river Thames nearby the charming historic market town of Kingston upon Thames, and on the way to Hampton Court.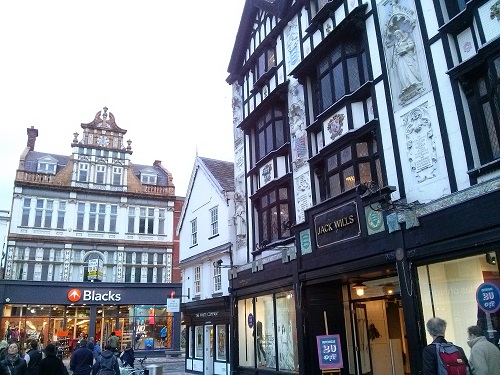 I have been told it is an odd choice for recent arrivals, especially 'young' Australians, mostly preferred the vibrant ex-pat communities that lived around Fulham and Clapham Junction.
I will not lie, I found the place using 'mumsnet.com' – an online community for mothers, because I figured that mothers were the most critical of where 'safe' places are for their children.
No, I am not announcing anything. I was just saying.
The choice was deliberate. My husband and I are not the city types. We prefer a quieter lifestyle where both of us can read/write in peace on the weekends, in a leafy environment where squirrels roamed for nuts and close to the river for long afternoon walks.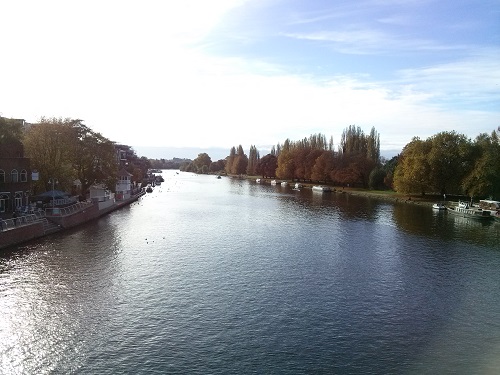 There are plenty of walks to do in Surrey, and only an hour and a half to our nearest beach in the south coast of England, and when the day is great a summer day at the beach of Bournemouth is just as good as any back in Sydney.
Not living in the vicinity of London also meant that we paid half the rent to those who dwelled closer to the bustle, for a place with more space for two humans and their two cats.
And travel always plays a bit part in our lives, and it is now easier than ever for us to simply go away for the weekend, and I am not just talking about going up to Manchester or down to Brighton, I am talking Paris, Zurich, Prague and Budapest. Quick and cheap cross-border travel that you could only dream of in our old lives, made easy by the close proximity of the European geography.
Life in the UK… what is there not to love?
Oh, the weather. Right.
So the weather is not as glorious as it is in Sydney, that it is currently 20 degrees in mid-summer compared to the 24 degrees in Sydney mid-winter. But I have found myself enjoying it.
So far, I have loved watching the leaves turn from lush green to ocher brown, before they finally detach and fall, exposing the trees to the bitter cold of the winter. For three months, everything was in hibernation, except for the people, for whom life in London never stops.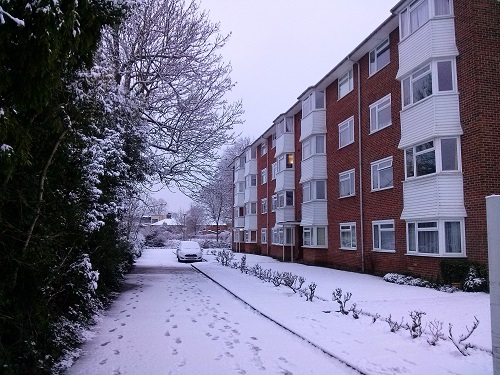 One of the best thing about Europe in general is that people do not rely on the weather to provide them with life, for they make an effort to live life regardless of whether the sun shines. There are festivals year round, celebrating everything from cultural feasts to winter fun.
And you certainly learn to appreciate that occasional sunshine just that little bit more.
After a long freeze, one day, the first of the daffodils bloom, that bright yellow dot in the midst of the browned grass patches, signifying the start of spring, when life returns to the nature that surrounds us. Bare branches begin to sprout crisp green shoots, and things seem brighter, happier and when you smile, everything seem to smile back. It is the most amazing feeling to feel alive.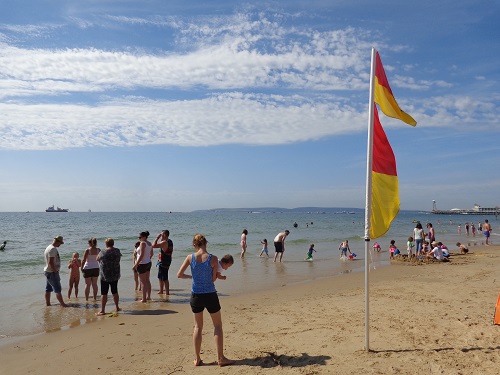 And when summer comes, the entire city rejoices. Daylight extend from 4am to 10pm and there is not a dull moment along the riverbanks in town. Warm weather generally brings even more festivals and activities, and out pop street markets, pop up bars and outdoor theatres, some are even free, to encourage the inhabitants to get out and appreciate the couple of months of sunshine there are in this part of the world.
For this reason, quality of life is better here for the young and young at heart. Maybe the weather is not as desirable, but to swap one aspect of living for everything else we have gained I think we've got ourselves a good deal.
Even if life here doesn't stay this rosy forever, with both of our wanderlust churning, who knows when we might move again? Perhaps soon I can finally move to Germany as I've always planned.