Written by guest bloggers Jake & Emma Olivier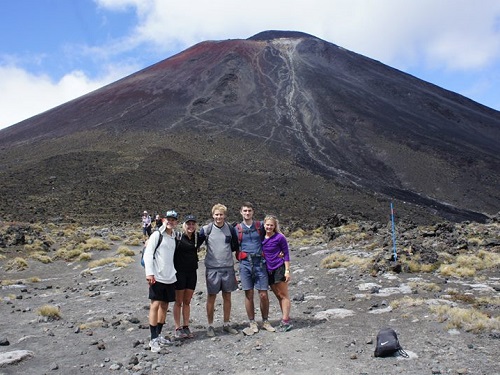 If you have recently welcomed a newborn baby into your family then it is completely understandable that you may be hesitant about scheduling your next vacation abroad.
Fortunately, if you plan your travels carefully then you can continue to explore the globe whilst accompanied by this latest addition to your family.
Therefore, if you have been planning your first trip abroad with your newborn baby then listed below are some helpful hints on how you can travel in a calm, comfortable and chaos-free manner.
1. Select baby-friendly travel destinations when travelling with a new born
Depending upon your newborn's sleeping patterns, you may find that you are able to plan vacations which bear close similarity to many of your pre-baby holiday plans.
For instance, if your baby usually sleeps for most of the day then you will be able to arrange a city-break vacation wherein you and your spouse can enjoy trips to local tourist sites, natural wonders and cultural exhibitions throughout your stay.
In this manner, some of the most popular holiday destinations for travelling with newborns include Rome, Paris, Milan, Belgium and Berlin; all of which provide a diverse mix of tourist sites to explore and nearby shopping facilities for stocking up on essential supplies for your newborn.
So long as you book accommodation that is situated in a region wherein you can easily push a stroller and access baby changing facilities, you may find that travelling with a new born baby on a city-break vacation to be a far less stressful experience than you would have previously imagined!
On the other hand, if your newborn baby does not maintain a regular sleeping pattern then you may benefit more from booking a relaxing beachside vacation at an all-inclusive resort.
These luxurious complexes will provide cribs, baby changing facilities and baby-proofing services for your room and they will also offer a wide range of international cuisine to suit your baby's particular dietary requirements.
Many of these decadent resorts will even allocate on-site nannies and crèche services; thereby enabling you and your spouse to enjoy the resort's indulgent spa treatments and fine dining facilities whilst achieving complete peace of mind that all of your newborn's needs will be accommodated by certified childcare professionals.
2. Choose direct methods of transportation
Many parents are reluctant to travel abroad with their newborn due to the stresses associated with flying. However, you can substantially reduce these aggravations by adopting certain travel precautions.
For instance, if you book direct flights then you can prevent the likelihood of your baby becoming uncomfortable, tired or frustrated en route.
Similarly, it is also recommended to schedule early boarding passes for you and your family so that you will be equipped with plenty of time to settle your newborn before take-off.
Moreover, if you reserve your airline's baby bassinet services then your newborn will be able to maintain their normal sleeping patterns which will in turn reduce their likelihood of suffering from jet lag. If you are lucky, they may even sleep throughout the entire flight!
3. Arrange sufficient healthcare cover
When planning your first family holiday, it is important to implement several measures which will safeguard your newborn's health.
First and foremost, you should book an appointment with your family doctor to certify that your baby is fit to travel and that they have received their necessary vaccinations. It is also strongly recommended that you arrange sufficient healthcare cover which will protect your entire family against any unforeseen medical eventualities that may occur throughout your stay.
If you are travelling with a new born around in Europe, check if you are entitled to the European Health Insurance Cards (EHIC) for your entire family, which will entitle you to receive free medical treatment in state-funded hospitals in European Union countries, you should also purchase a comprehensive travel insurance cover.
By doing so, you will be able to safeguard your family against any other medical emergencies which your EHIC cards will not cover.
4. Always travel with plenty of emergency supplies
When travelling with a newborn you will need to be prepared to respond immediately to any eventuality. As such, you should endeavour to carry an emergency supplies kit with you at all times.
As Compare Travel Insurance advocate: "Make sure you've got your essential medicines and vitamins packed in your case, rather than relying on local pharmacies".
Consequently, you should always ensure that your emergency supplies kit includes the following items; any medications that your newborn has been prescribed, baby paracetamol and ibuprofen, antiseptic cream, plasters, anti-bacterial wipes, spare nappies and changing equipment, spare pacifiers and clothing, a blanket, baby bottles with sterilising equipment and formula, baby food, a baby spoon and bowl and travel sickness remedies.
Carrying these essential items in your handbag or backpack throughout your vacation will sufficiently prepare you to respond to any issues that travelling with a new born may have in a rapid and efficient manner!