We've been having some 'heat wave' in the UK. Temperatures have been in their 2 digits and there is absolutely no chance of a white Christmas (again) this year.
And this is felt throughout Europe it seems. When we visited Vienna two weeks ago for the Christmas Markets, it also hit 10-12 degrees!
So, determined to have a white Christmas, we have come to the land of fire and ice – Iceland.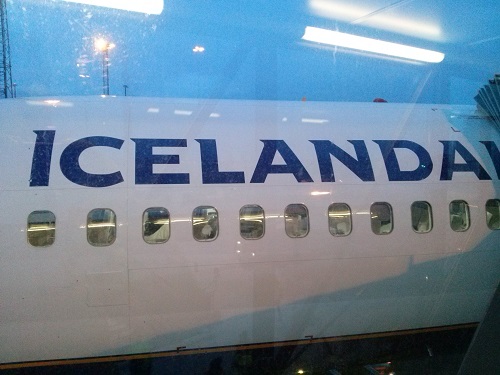 What did I know of Iceland? I knew they are extremely open minded – they have a prime minister who is woman and is also openly gay; they went bankrupt a few years back but have since bounced back (yet crime is almost non-existent); their volcano grounded Europe for 2 weeks back in 2010 and half of the country believe in elves. Other than that, not much!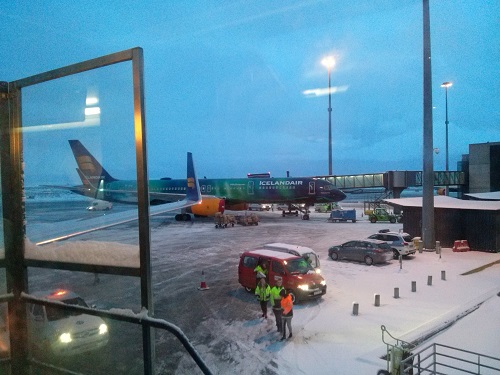 I didn't know for example, that majority of the country runs on geothermal power (which is plentiful here) source that is green and renewable, there is no mosquitoes here, nor McDonald's (yes, at all! Amazing) and for a country whose name makes you feel cold, the country is surprising temperate – with summer that can hit 30C and winter averages around -10C.
Considering Moscow can easily hit -20C in the middle of winter – that's not too bad!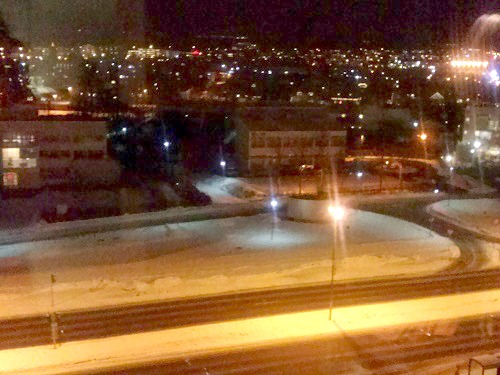 However, we are here for snow, and that's easily enough for a place that is currently hovering around -3C. As the plane lowered itself towards the tarmac, a blanket of whiteness greeted us from below and the sight was amazing. Finally, we are able to have a white Christmas.
I can't wait to wake up tomorrow morning.