Ok, I am stealing someone else's tagline, but I've decided that Reykjavik, the capital of Iceland really is, the world's coolest little capital.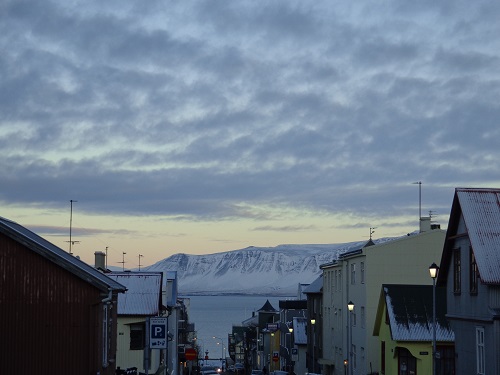 In terms of temperature, the capital of Iceland really isn't all that 'cool'
Well, for starters, Reykjavik is the northernmost national capital of the world, which potentially should make it the 'coolest' in temperature.
However, having discussed the weather with the friendly locals it seems that it is not so. In fact, despite its latitude, the city hardly gets any colder than -10C (for reference, the coldest capital on average in the world is Mongolia's Ulaanbaatar, where temperatures can dip down to -40C in the winter nights) and even during late December when we visited, we've had an average of 2C days!
Although weather can be a bit tricky here in Iceland – there is a saying: "Don't like the weather in Iceland? Just wait 5 mins"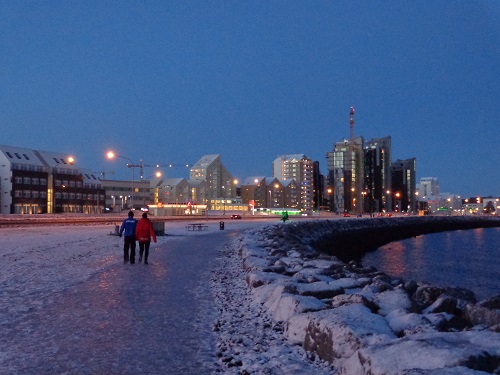 Affected by both the warm North Atlantic Current and the cold East Greenland Current, clashed between the cold Arctic air masses and the warmer southern ocean air.
This means, the climate in Iceland changes virtually every 5 to 10 mins, and it is even possible to wake up to a bright and sunny day and within a couple of hours to be standing in the midst of a snow field.
But, as I said, the temperature is rather temperate so, I guess it can't be the 'coolest' in that sense.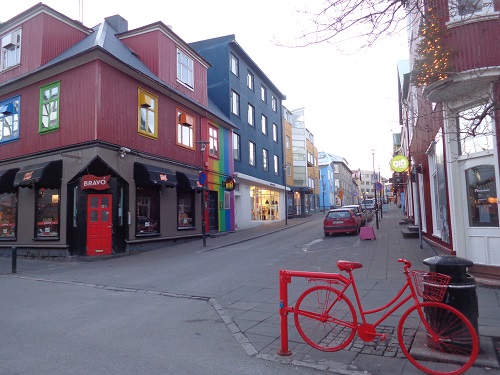 Why Reykjavik really is, very cool and funky and worthy of a visit
So, what else makes Reykjavik cool?
Well, its very laid back atmosphere and the funky Scandinavian inspired architecture for example; the wall arts, the quirky way of finding lost gloves and surprisingly, a very happening dining and bar scene that has sprung up in the recent years.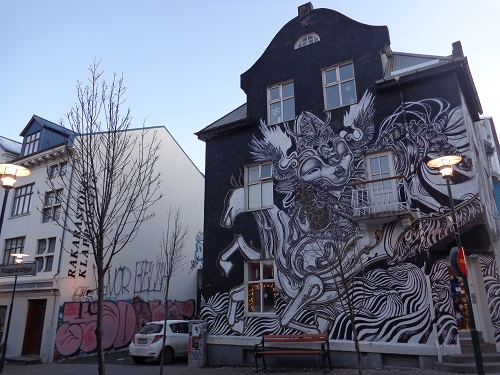 With only a bit over 323,000 people in Iceland overall, and a little less than 200,000 live in Reykjavik, you wouldn't expect the place to be rather happening.
In fact a walk around the city at night proved that the Icelandic city dwellers love a good night out just as much as we do, and its dining scene is just as exciting as cities such as London and Melbourne.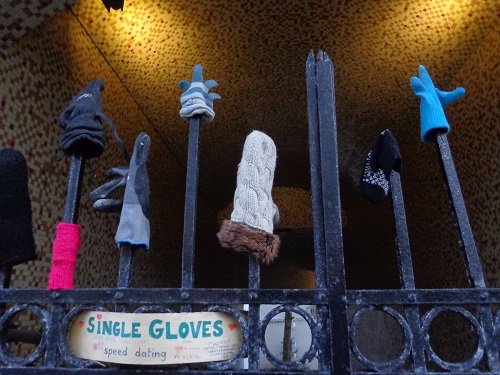 Reykjavik is full of fantastic culinary delights
There are plenty of places to eat in Reykjavik, from traditional Icelandic cuisine, to Indian, to American burgers, to Malay to Thai. We even found a decent Vietnamese restaurant that served up a great bowl of Pho just around the corner from the hotel!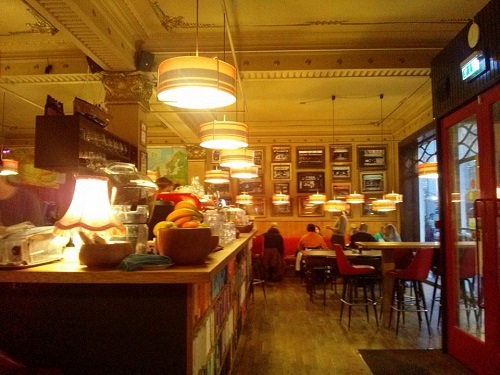 For many of us, Iceland is fascinating because we associate this place (along with Greenland, and Lapland) mostly with the making of documentaries. So being here felt rather odd yet so normal.
Visiting museums is obviously a way to pass time, but I enjoyed simply watching the locals live their lives: families on an outing to the frozen lake for an ice skating session and youths follow their fathers on the harbour on a fishing expedition.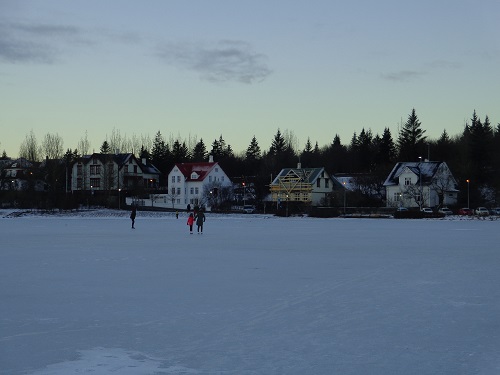 Locals are friendly, and very often speak good English.
Tourism has taken over fisheries as the main source of income, and this has led to the city to develop better in tourist facilities: such as allowing hotels to issue free bus passes to all tourists so that visitors could simply explore their beautiful city by bus ever so easily.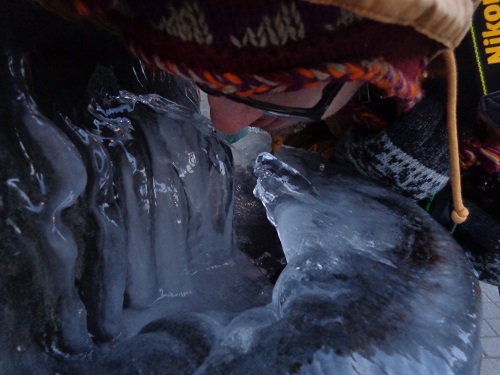 And yes, there is a point to visiting in winter – it is up in this part of the world where you can experience extremely short days (where 10am in the morning is still in complete darkness) at the same time feel like you've just stepped into the land of 'Frozen'? :-)
The sight of whiteness across this little capital of Iceland, topped with the snow capped mountains just beyond the harbour makes all the dressing up effort all the worthwhile!