"Mum! This is like fairy land!" a little girl said as she excitedly ran forward to view the cartoon-like animals illuminating our path. My inner child laughs with delight as I too, were mesmerised by the fantastic lanterns surrounding us.
As the Lunar Calendar steps into a new year on Monday into the Year of the Monkey (My year! Yay!) – London is putting on a lantern show to celebrate.
While the Lunar New Year is celebrated by multiple Asian countries, of course, it has been the Chinese culture that has dominated the western understanding of this alternative calendar so it is also widely known as 'Chinese New Year'.
And this year, the city is hosting its first ever Magical Lantern Festival, held at Chiswick House and Gardens which opened earlier this week.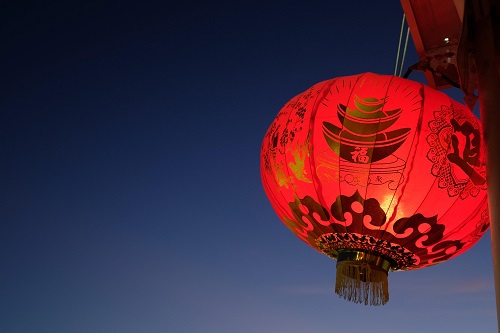 Lanterns are traditionally used in China not just as a lighting device, generally during grand celebrations. Often, it is a sign of artistry and wealth. The better a family's lanterns that light the path the wealthier and higher in social statues they are.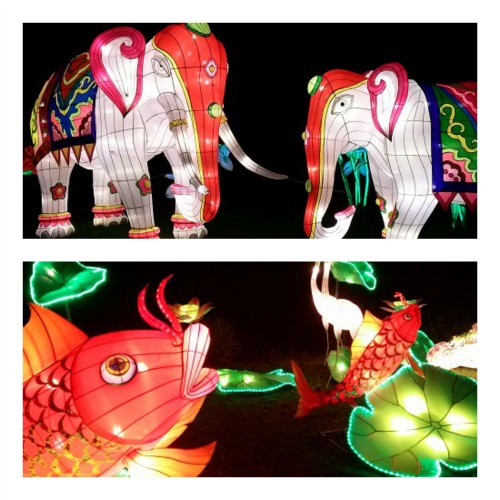 The idea of decorative lanterns is not new. In fact, lantern making competitions have been going on since ancient China in the form of annual lantern festivals. Lanterns are generally red in colour, for red is the colour of luck but by the looks of it, lantern decorations have also modernised today, and have become a lot more detailed and sophisticated, to include not just traditional shapes and symbols but have taken on modern twists such as western animals and characters from fairy tales.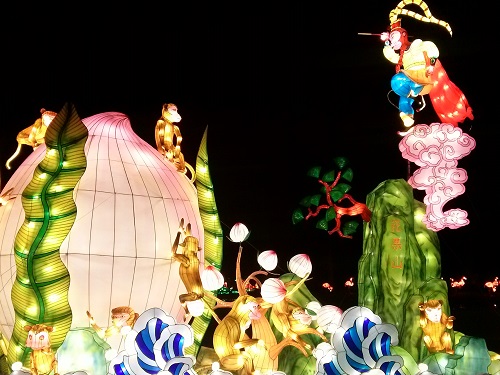 And in the darkness of the Chiswick House Gardens, the lanterns certainly create a magical atmosphere.
My personal favourite was the Monkey King on the summit of Huaguo Mountain, but I was also impressed with the 66 meter long dragon, a 10 meter tall lantern version of Beijing's Temple of Heaven and the amazingly detailed Terracotta Army lanterns.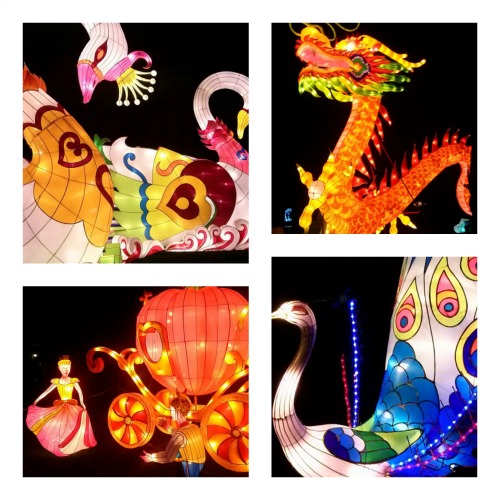 As for the Cinderella and her prince next to the pumpkin carriage lantern?? Well, I am glad it made a lot of little girls squeal.
This is certainly something quite special for both families with kids, and couples who want to do something different and enjoy some cultural experience!
HAPPY LUNAR/CHINESE NEW YEAR! 新年快樂!
The Magical Lantern Festival is on now until 6 March 2016.