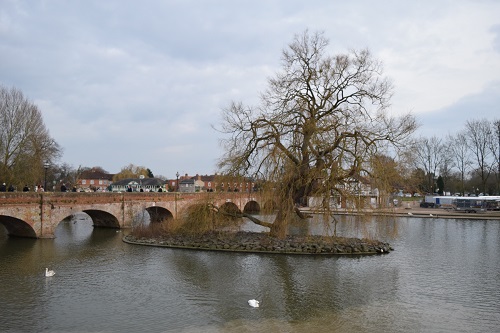 On yet another rail journey we left from London Marylebone station, through beautiful country scenes of Warwickshire to arrive at historic town of Stratford upon Avon.
Stratford upon Avon is an easy train ride from London
Easily reached from London by train, Stratford upon Avon make a great weekend escape for busy Londoners looking for a bit of small town tranquility.
But I was here for a different reason: I was on a writer's pilgrimage, following the trail of William Shakespeare 400 years after his death.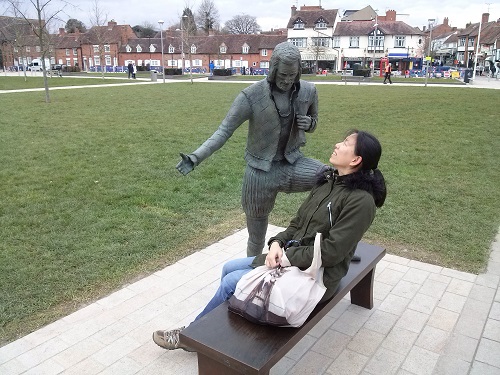 Behind the ghosts of Shakespeare there was a wife
We started the trail from Anne Hathaway's cottage. ("Anne Hathaway?" asked the husband. "No, not that Anne Hathaway dear, the Anne Hathaway, Shakespeare's wife.")
This thatch-roofed cottage is 1/2 hour's walk from town centre, and is one of the most complete and pretty cottages from the Tudor times I have seen.
The Hathaways were sheep farmers in the wool trade, and Anne in particular was fond of gardening that the surrounding landscapes perfectly balance the charm of the cottage itself.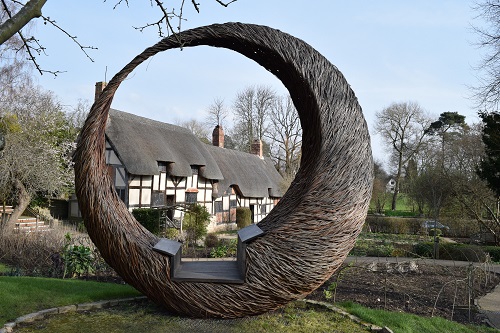 Not only is the cottage a good introduction to Tudor living in the rural areas, part of the cottage contains original stone floors which William Shakespeare would have walked on while courting Anne (and later, visiting the in-laws) and for me, there was no better way of describing it as 'walking in Shakespeare's foot steps'.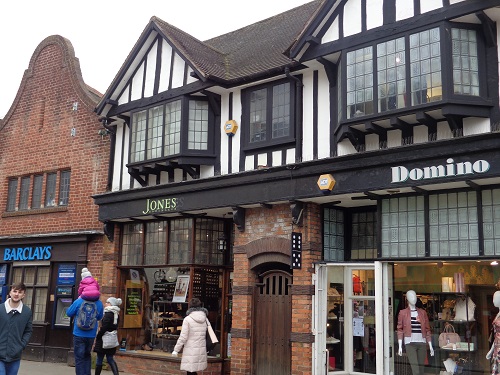 The Shakespeare's family home in Stratford upon Avon
Then, from country living, we arrive back in the town centre to Shakespeare's family home, to experience it was like to live in the 'city' during the Tudor times.
One distinctive difference we noticed was the lack of 'thatch' on the roof.
The knowledgeable guide explained that this is due to the denser population of the city had an issue with house fires burning out of control, and the straw used for thatch roofs are highly inflammable so was therefore banned on buildings.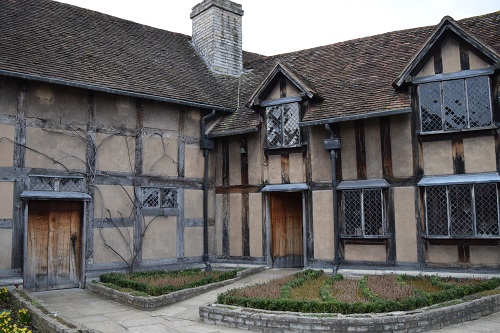 So all roofs are tiled in the city, which is an expensive material to build with so only wealthier families can live in the city!
So, nothing has changed then!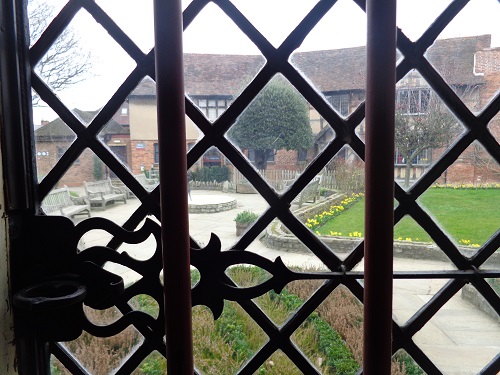 Ghosts of Shakespeare comes with a dodgy past!
And it's not all just about William Shakespeare. Part of visiting Stratford was also about learning about the rest of the family – including Daddy Shakespeare, who was apparently a bit dodgy!
It's all about finding the hidden ghosts of Shakespeare.
Then there's the way the Tudors used to live. The idea of just having a room decorated for your guest on street level just to show off is something the wealthy Tudors did, and how the number of beds and windows could define your wealth!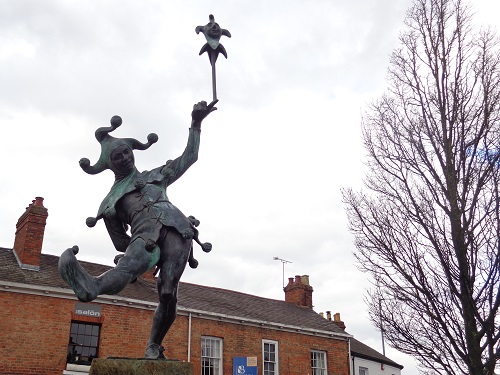 In other parts of town, we also learnt about Shakespeare's daughter and her wealthy physician husband, as well as the American connection to the Shakespeare family.
Then I realised it's never just about one person isn't it? What's that saying? Behind every great person….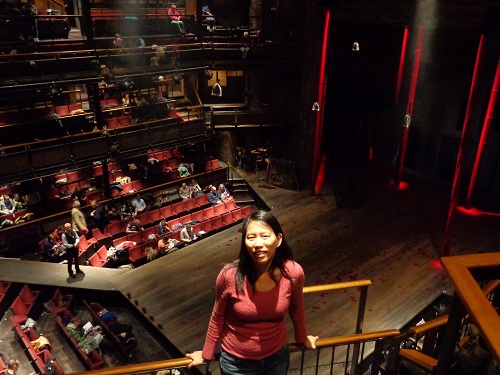 Oh who are they kidding – it's all about William Shakespeare!
Can you imagine Stratford upon Avon celebrating him if he had simply just ended up taking over his father's glove making trade?
After a full day of Shakespeare trailing, we befittingly spent the night at the theatre for a production of The Midsummer Night's Dream. It was, just the perfect way to end our Shakespearean day.