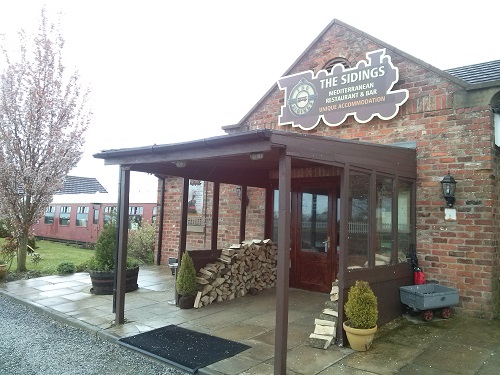 Stayed: 1 night, 25-26 April 2016
Room: 9
Price Paid: £69 through discount site Wowcher, inclusive of dinner and breakfast for two
You knew I liked trains right? It was only a couple of months ago that we visited York's Railway Museum and since then I found out there was a hotel where you can stay in old train carriages along the tracks so naturally, I clicked book.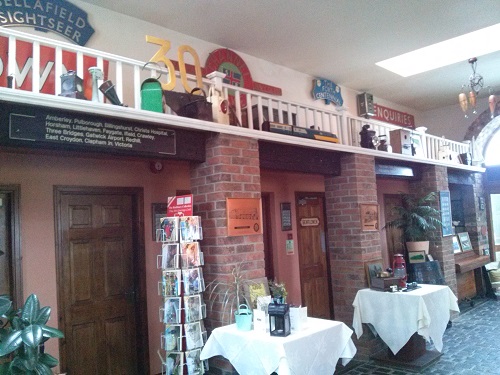 The Hotel
I am a fan of themed accommodation, and for a train lover like me, it wasn't hard to see how I got drawn to this hotel.
The Sidings Hotel has a number of old train carriages remodeled into hotel rooms, a function room and of course, a dining car where dinner is served.
The main building itself looks like an old ticket office/platform over looking the railway tracks.
Effort has been made to create an ambiance of a train museum, with old signage and decorates used throughout the property.
The bar area is cosy with a fireplace and you access your rooms through corridors down the carriages as if you were on a real train!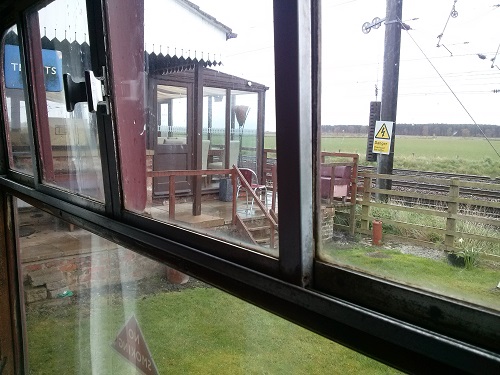 The Location
The Sidings is a little away from the centre of York so is mostly for those who are driving. The location is right by the train line and is perfect for train spotters (Virgin East Coast, Grand Central, Cross Country and TransPennine Express services all pass through here) and those who simply just love the sound of clickerly-clack of the tracks.
Oh and for special railway events such as the visit of the Flying Scotsman in May – this may be your best seat in the house yet!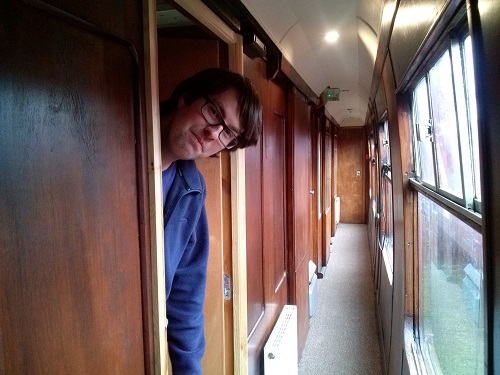 The Rooms and Sleep Quality
It looks like we got the most basic room of all rooms, but it was still comfortable and very cute. The newly tiled bathroom is modern with a good shower and of course, a loo with a view of the tracks and the fields beyond.
The rooms are definitely train carriage quality – lack of space but still sufficiently supplied with kettle, chair and a TV.
That's what I had expected from the start, having slept on trains before at least it had a comfortable double bed, although that never guaranteed anyone a good night's sleep.
Its strategic track side location may be a downside for light sleepers like me. Every half an hour or so a train would race through the tracks with enough noise to wake me. Can't be helped, but just a friendly warning.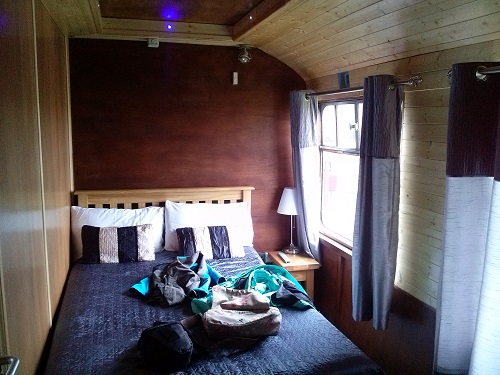 Service and Facilities
Besides accommodation and food there are no other facilities available, but then again why do you need a pool or a gym for when you can sit there and count the trains?
The dining car serves excellent meals for dinner, which is also a Mediterranean restaurant open to non-residents, especially for their popular 'Greek Nights'.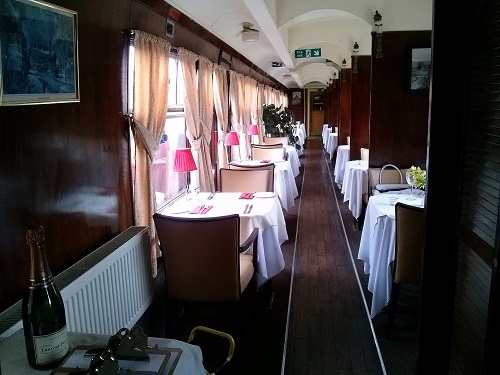 The Sidings Hotel and Restaurant
The Sidings, Station Lane,
York, YO30 1BT
thesidingshotel.co.uk