How beautiful was the weather on the weekend?! I can tell you during our trip up north 2 weeks ago it was a completely different story….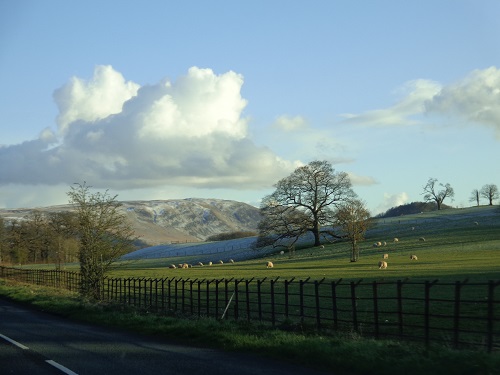 Apparently I was mad when I booked a trip up north at this time of the year.
"It's just going to rain the entire time!"
Rain, I can deal with. It's not like we didn't get rain back in Australia, or down in London where I live now. So happily we packed our sleeping bags, got a train up to York, picked up our hire car and off we go to explore the north.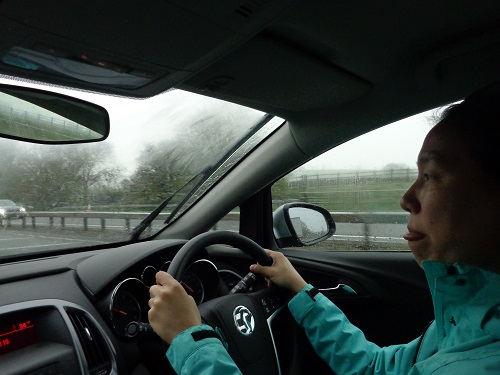 What we didn't realise was we'd picked the most oddest week of Spring to visit. At the time when we picked up our car, it was clear with a bit of sun warmth. By the way we'd driven about 15 mins, we were assaulted by hail.
So. The experience inspired me to write about the elements we endured on our road trip. Yes, I am about to write an entire post on the nation's favourite topic: the weather.
According to the weather bureau, a wave of Arctic wind descended on Britain last weekend dropped temperatures to beyond freezing, so the rain that was supposed to come down became ice and snow, turning parts of England back into a winter wonderland.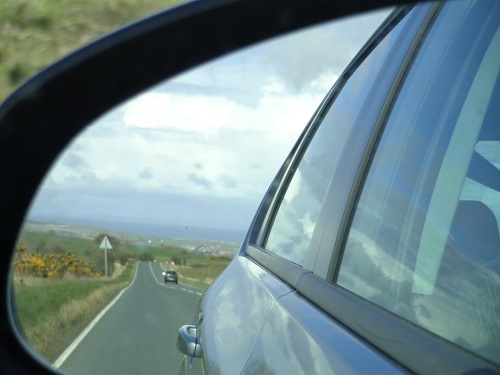 And that was the true four seasons in one day everyone's been telling me about.
We started the drive in York with overcast but none threatening clouds hanging over our heads, and as we approached the national park, the sun could be seen trying to break through the cracks in the sky creating brilliant brightness that lit up the crisp green Yorkshire landscape.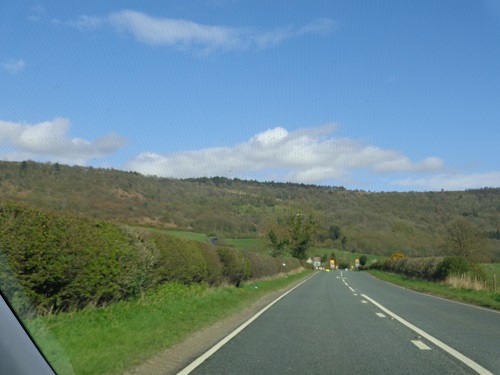 They say they breed them tough up here. Well, with weather like this, I would say you'd need to be tough! In a space of 2 hours, between dropping off our luggage at our hotel – The Sidings – and taking in the breathless views from 'The Finest View in England' platform at Sutton Bank National Park, we experienced fine blue sunny skies, lightly cloudy cover, light rain sprinkles and snow.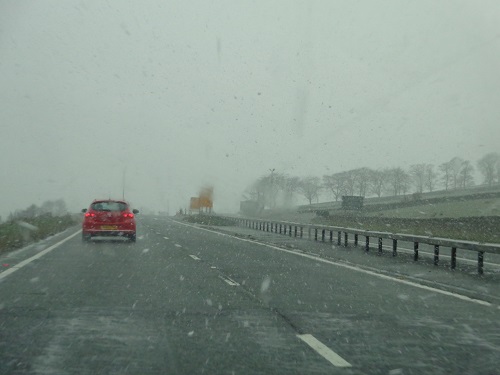 Yes, snow. At this time of the year you'd expect things to get just that little bit better: a bit of sunshine with a lot of Spring showers. But snow?
Then just as sudden as snow had appeared – the sun was back, as if nothing had ever happened.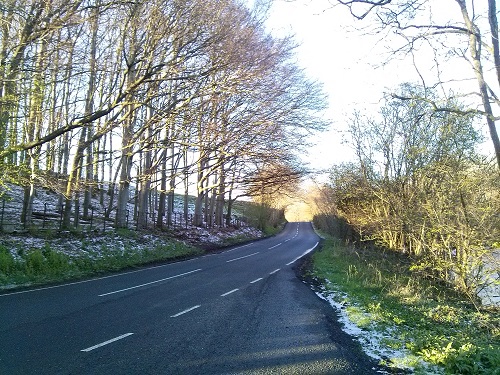 The second day, we headed out towards North York Moors National Park, and for a while, it was glorious and we drove on with full intention of visiting all the pretty little market towns like Pickering in between.
But no, the weather changes here faster than I could eat a Yorkshire pudding, and we were suddenly being assaulted by white icy sleet, spreading a carpet of whiteness over the surrounding Moors and it was as if we were driving in Iceland!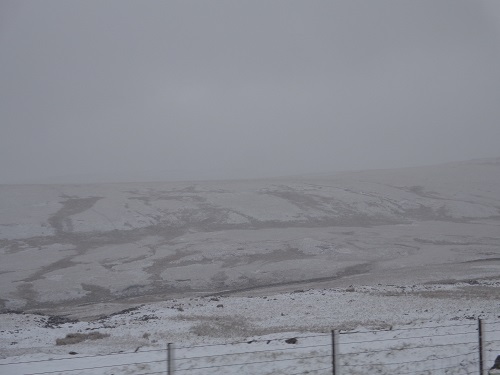 As the afternoon carried on, just like what happened the previous day, as soon as we arrived in Whitby, the sun shun again, bright blue skies, warming up our icy bodies as we explored the town.
The weather pattern really was baffling and made an interesting drive, and this weird weather pattern continued through our trip across to the Lakes District, where a drive down from upper to the lower lakes on the A592 turned into a challenge through a snow storm – who would have thought that my first time driving through the whiteness of snow would be in the middle of Spring time?
Every day, we encounter the sun, rain, sleet, snow, the occasional hail, cloud then sun again, all in various orders and sometimes all at the same time. Often, we can see the movement of the weather across the fields all weather patterns in one go. On our left entire fields would be drenched in rain/snow, in the middle cloudy but dry and on our right, sunny and bright.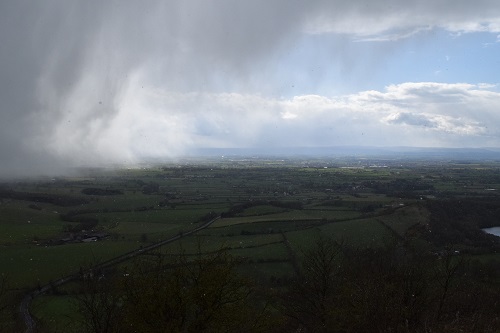 So, 600 words later, I am still talking about the weather. It is clear that April up north is unpredictable, and with the Arctic wind on top of the already moody Spring climate the weather became all the more interesting.
Other than the weather, a drive through the towns and villages in the country will take you to beautiful nature spots, quaint charming villages and amazing historical surprises. While I do love railway journeys, there are places you simply cannot get to without a car so yes, you should take a road trip through north England!
Have you experienced some insane weather patterns on your travels? Do share!