The most popular destination in Norther Ireland is the Giants Causeway.
The beehive like basaltic rocks formed by volcanic eruptions (a long time ago) on the North Channel (the stretch of water between Scotland and Northern Island).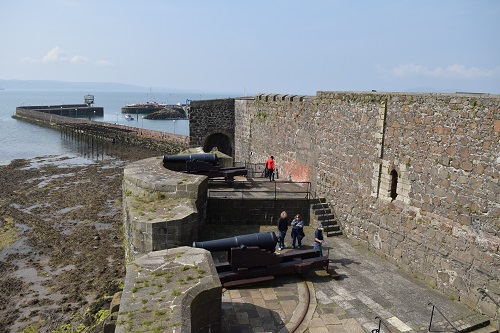 Most people join a day tour and get here by bus, directly from Belfast and back. However, what's the fun in that?
Instead, we took the coastal route by car, heading north from Belfast, stopping at towns such as Carrickfergus to visit the impressive Carrickfergus Castle, and enjoyed the scenic drive along the coast, where the scenery changes from green hills to beaches.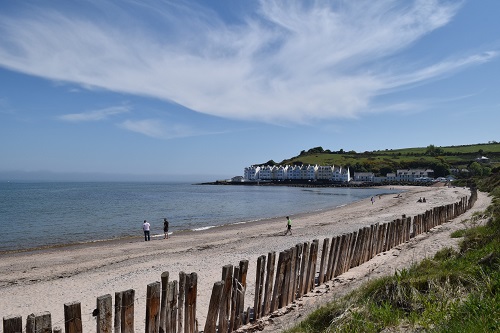 On this stretch of coast, two of the most famous things are the Rope Bridge and the Giants Causeway.
Bus loads after bus loads of tourists are driven from Belfast to see these sights without much of a stop in between.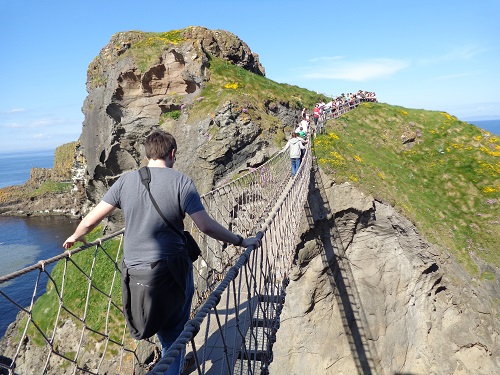 Northern Ireland has so much to offer those who wish to explore.
Outside the natural beauties, you can now add Game of Thrones filming locations to the mix and you can easily spend an entire day joining the dots across all the filming locations!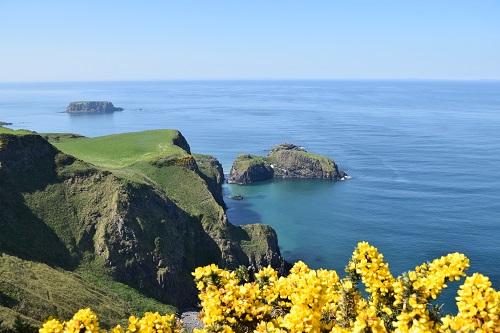 But I've never seen Game of Thrones (I have a slight phobia of watching people kill each other gruesomely on screen), so that wasn't so much of a thrill for me.
However I did come across one at the car park of the Rope Bridge you might be interested in….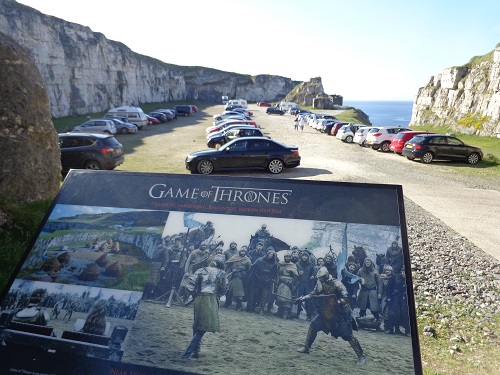 I've always wondered what make people choose to only want to see the important sites?
Sure, tourist sights are there because they are magnificent and famous for a reason, but if you have come all the way to visit a place, why not enjoy all the small things about it as well?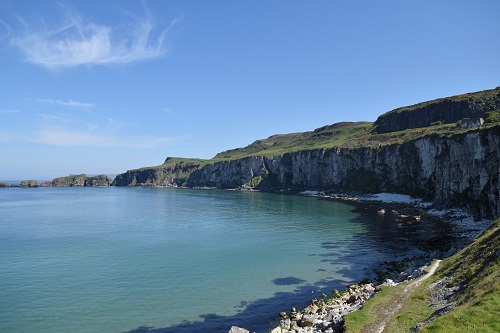 And I have found, driving up the coastal route on our way to the Giant's Causeway was the perfect way to explore.
By going 'the long way' gave us the opportunity to admire this beautiful part of Northern Ireland.
We got the chance to stop by smaller places along the way, discover small palaces and gardens, enjoy the tea rooms and pubs that this country has to offer.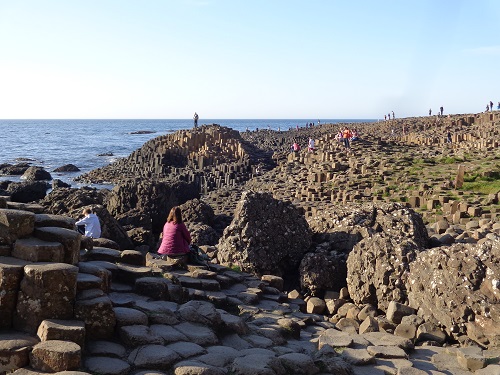 At the end of our drive, we were awarded a beautiful visit to the Giants Causeway.
We arrived around 7pm, and being summer the long day light hours had given us that extra time to visit even after the official tourist centre has closed.
And it was worth long way round to get here.
At our end destination, I can sit here and watch the waves come and go, think of the legend that comes with places like these (there's always a story!) and think just how powerful nature can be!