British beaches beautiful and enjoyable?
Believe it or not, there are some stunning beaches around England, especially on the south coast! Some pebble, some sand, and some look like they really should be somewhere along the Mediterranean.
If you had told me two year ago that I'd enjoy British beaches, I wouldn't have believed you, but now, I quite like our little weekend outings to the beach for our fish and chips.
There are some amazing beaches around the country – Telegraph's guide to Britain's 20 best beaches article shows some amazing beach destinations around this beautiful country. On first glimpse you could be fooled into thinking you had arrived in Spain, Mallorca, or the Greek Islands just by looking at some of them!
Over the past two years we've slowly discovered some of our own favourites, mostly accessible from our south west London base. As the summer months roll by, why don't you check some of these out?
Bournemouth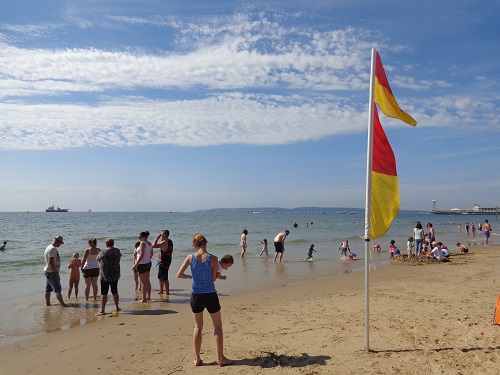 Bournemouth is pretty much directly south from where we live, approximately 1.5 hours train ride away. We first came here to attend the Bournemouth Air Festival last year and have found the beach here absolutely fantastic.
It's sandy to start with, and the gentle surf makes it a pleasant beach to swim in, and after that initial shock of the cold water (which passes fairly quickly) it's a great place to park the family to enjoy the warm summer days!
Eastbourne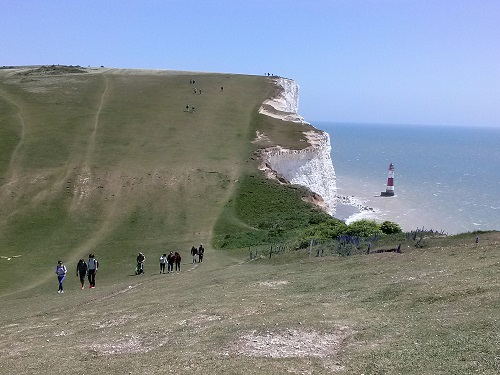 Eastbourne is a destination great for walkers.
The Eastbourne & Beachy Head circular walk for example, is popular with day walkers from London, and takes you past the top of the chalky Seven Sisters Cliffs, through small towns and villages, farmlands with white fluffy sheep and wind swept trees. We did this walk a while back and enjoyed every step of it.
However, Eastbourne is also one of the original seaside resort towns, and the pebbled beaches here are still pleasant on a warm sunny day.
There are plenty of space to swim with wave breakers between sections to allow safer swimming, and the cafes and fish and chips shops decorate the sidewalks to feed hungry post-sun mouths.
Lulworth Cove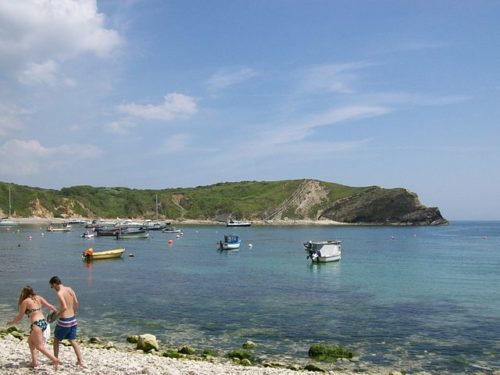 A place with a look that reminds you of the Algraves. While less exotic, the water is equally turquoise, sand equally golden and the landscape equally stunning, yet, this clam shaped Lulworth Cove is right on English soil, part of the Jurassic Coast that that lures visitors with its natural beauty.
It reminds me a bit of some of the beaches around Australia – Wine Glass Bay in Tasmania for example, or somewhere more exotic like the Whitsunday Islands. It certainly is just as beautiful!
West Wittering Beach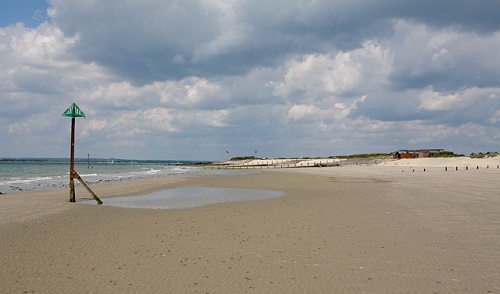 This is said to be one of south coast's prettiest beaches – with the wide open sand beach (slightly pebbly in parts) and the calm waters it certainly is inviting!
Lots of families come here to build sand castles but there's also plenty of space for those looking for a quieter spot to relax and sun bake.
St Ives, Cornwall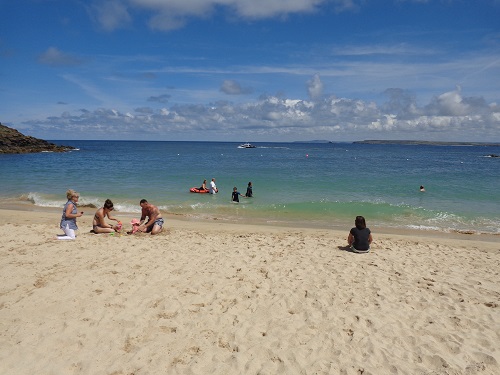 St Ives has long been a favourite for locals of British beaches holidays you can take. There are 3 small but beautiful sandy beaches to choose from and each with calm waters perfect for swimming. Although, there are days when Porthminster Beach is also great for beginners surfing too!
There is still plenty of summer left this year, and hopefully weather will pick up and get better. So head of one of these places and enjoy the wonderful beaches of Britain!
Where's your favourite seaside in Britain?