It was just another regular Saturday. We packed a picnic backpack, hopped on a train, purchased two flags of our team's colours and sat down to a joust tournament.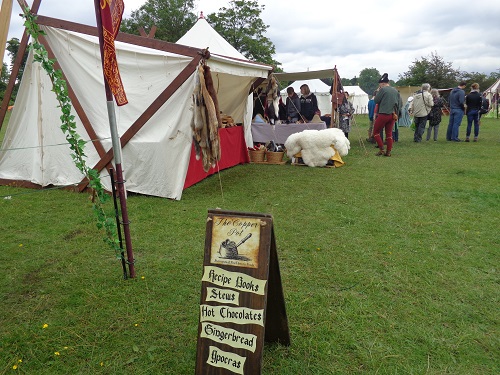 Er yep. You read it right! A JOUST tournament.
And it was exciting.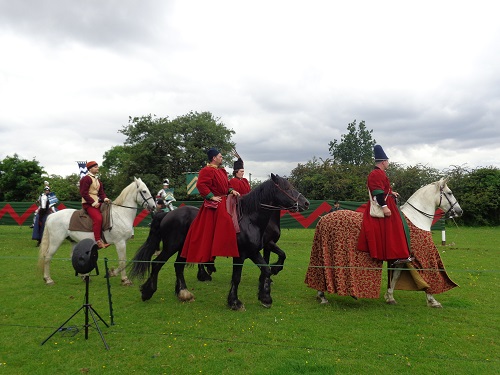 There are plenty of medieval re-enactment experiences you can do all around Europe, but this is some real stuff. They use real lances for one, and the knights worn some real armour (and not the plasticky ones)
The event – the Grand Medieval Joust was held at Eltham Palace, part of the English Heritage collection.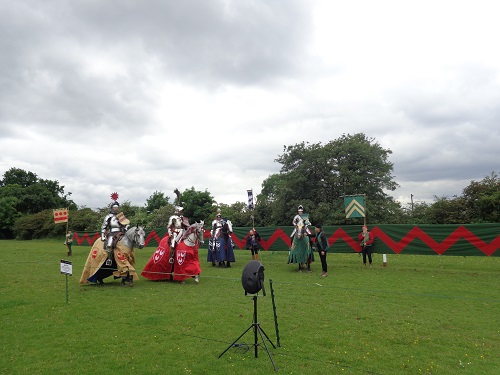 This, was the medieval 'Formula 1'; the 'World Cup' of the times. The knights in shinning armour had maidens all over the land lusting over them, throwing their handkerchiefs like they threw their underwear at Tom Jones; there was a Fool to entertain us during wait time and real judges in robes!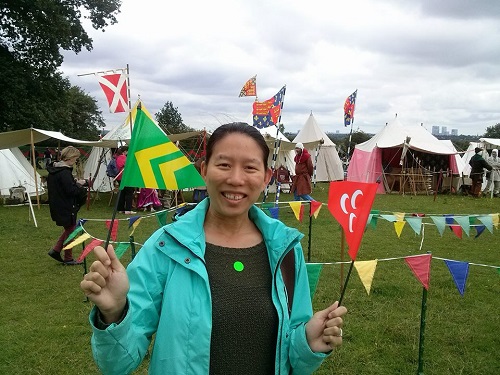 So I waved my flag and hooted along with the rest of the crowd, cheering on my knight!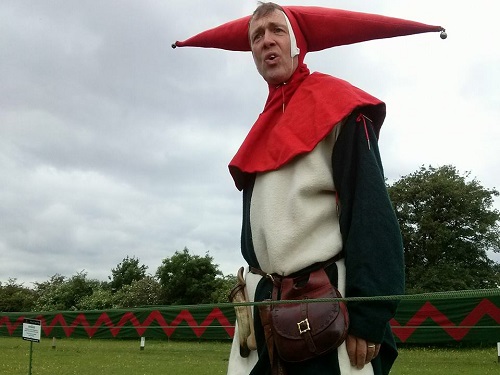 Besides jousting, the entire event is medieval themed. There is a full dress up cast, with entire families working away in tents, store fronts (in tents) selling sheep and fox skin, mead, herbal soaps as well as demonstrating how armours are fitted, how weapons were forged and what stew they used to have for dinner.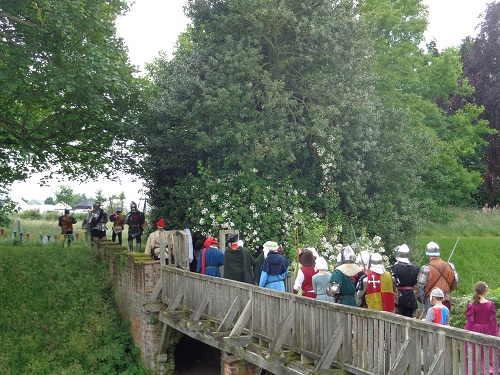 Next year I am coming dressed up ;-)
Here is a short video of the joust!
As for Eltham Palace it's an easy day trip from London Waterloo East station.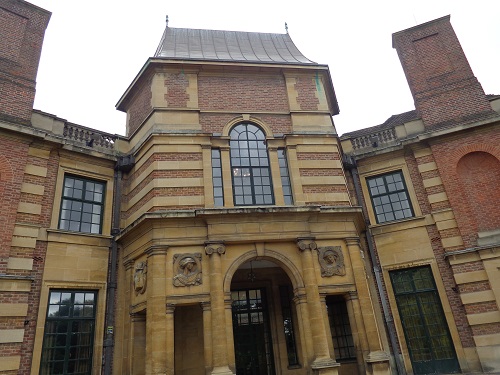 The original palace that was used by medieval Kings and Queens (all the way up to Henry VIII) are no longer but the palace was purchased by millionaires Stephen and Virginia Courtauld and was renovated into an art deco style mansion in the 1930s.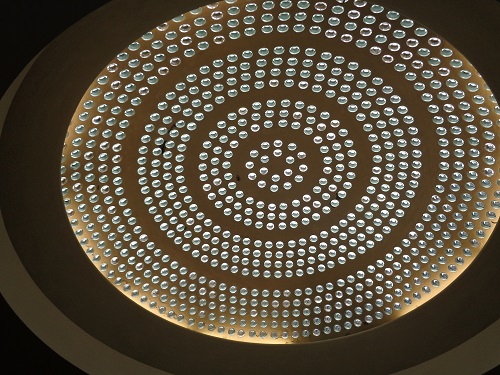 You can visit the house and its various rooms, and stroll the lovely garden, which includes the mote.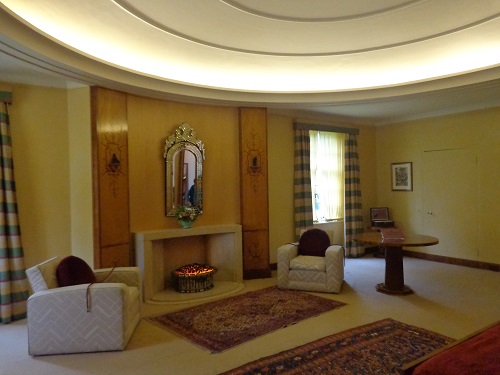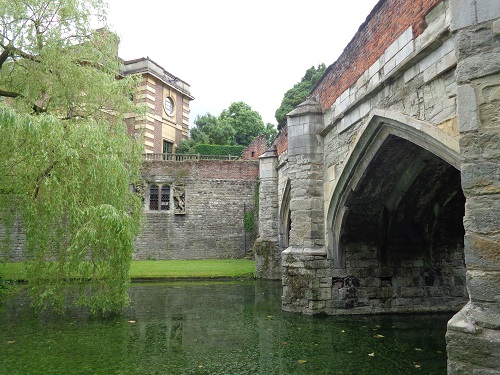 It isn't your average palace visit. There are no glamorous rooms with chandeliers, no old paintings of earls and ladies, no expensive red carpets and delicate plates and cutlery on display… but as I said – art deco, interesting. So go visit.