I want to travel but I have no holidays!
I have a full time job and can't seem to find time to travel!
Hey, no problems! Who says having a full time job should stop you from travelling? I have a full time job (for now) too! And amazes many people how I manage to squeeze in so much travelling in my life.
But anyone, with a determination to travel, can do really.
We just finished filming our panel interview for this year's AWE Connect on the weekend, and one of the topics we spoke about was travel.
Just how can you maximise your travel time when you only have limited leave days to take?
I know some of us are lucky. In some countries, you get more holiday time than others (I get 25 days in the UK, and it's 20 days in Australia) but still, we all complain that we don't get enough time to travel right?
So I am going to share with you, what I do to maximise my travel opportunities while still in a full time job!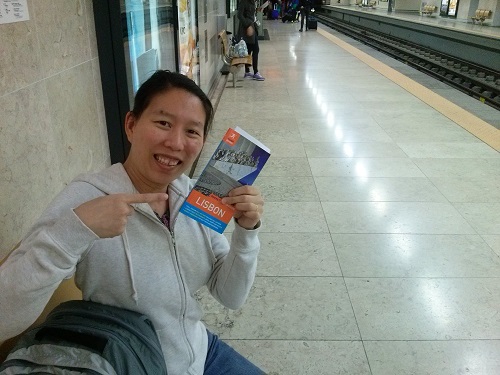 1. Make use of your weekends
One of the biggest 'myth' about travel is that it must be to somewhere far, far away. That's not true. The idea of travel is to take off to somewhere different, to refresh your thoughts and to rest your soul from its usual environment.
And this is where weekend trips come in. Anywhere within 3 hours reach can be considered for a weekend trip, and even better if you can start taking off on a Friday night.
For Londoners, this might mean a weekend on the South Coast, or up north in Yorkshire or the Lakes District – OR, a train trip to Paris! For Sydneysiders, it could mean a drive up to Blue Mountains, to the Hunter Valley, a flight to Brisbane/Melbourne/Adelaide or Tasmania.
As long as you are seeing somewhere new, exploring somewhere you've not been before, it's travelling!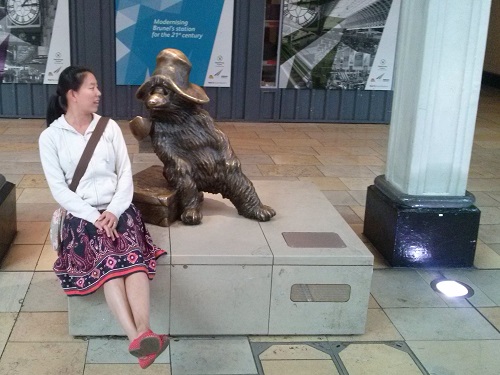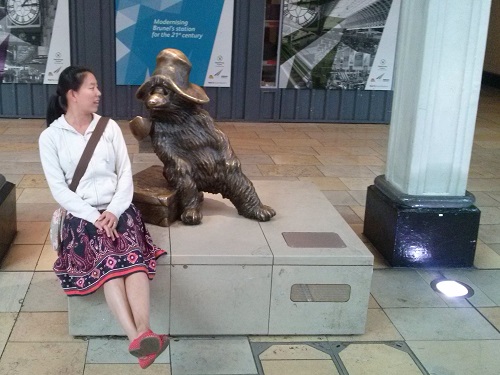 2. Tag along public holidays
Make your weekends longer, or use public holidays to reduce the number of days you need to take off from work, is a good way to extend your limited holiday allowance.
Say there is a public holiday during the week – on a Friday, or a Monday or a Tuesday. Take one or two day off before or after these days (or between, if the public holiday is right bang in the middle of the week) and you get a good stretch of travel time without having to take the full 4-5 days off in one go!
This means, you can consider destinations that are a little further, that involve a little more activities (hiking for example). Londoners may want to experience places like Germany or Switzerland, and those in Sydney could enjoy a short holiday in Vanuatu, Fiji, New Zealand or Indonesia! And those who live in Asia – well anywhere could be your short trip destination!
Oh the infinite opportunities!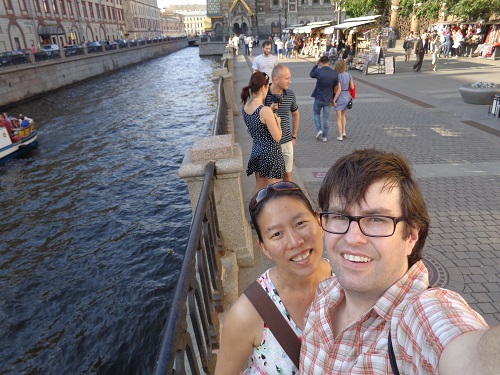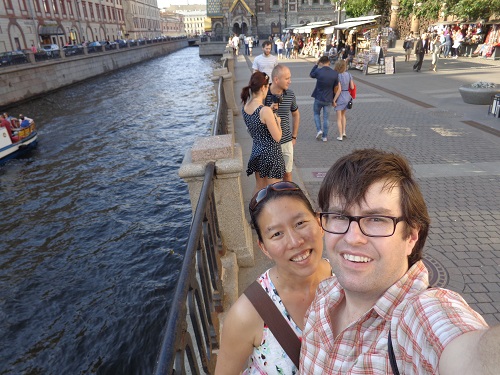 3. Use your stop over opportunities
Flying long haul? You'll have to stop over somewhere right? If you are forever complaining that you can't 'go to new places' this might be your chance! I love flying with different airlines for this same reason, there's always that stop over opportunity to use to explore somewhere new.
Granted, you might not be able to discover the destinations true roots, but seeing is better than not seeing!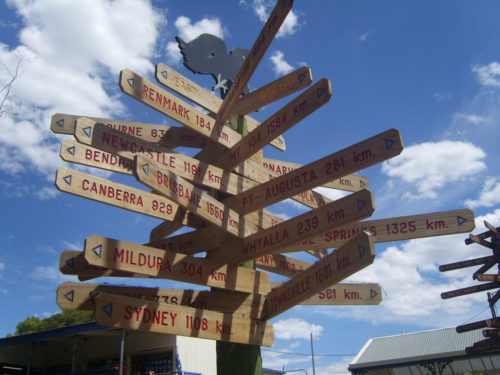 4. Travel for work? Make time for sightseeing
If you travel for work a lot, try to negotiate a day before or after your work and do a bit of sightseeing. If possible, work with your colleagues and clients of the destination and check what sights can be seen around the office.
I was able to do this for Moscow, Kiev and Lausanne, where we explored during early morning/night times, to really get a feel of the place that is outside the office building. If your meetings fall on Friday or Monday, try stay for the weekend too. (Understandably, you might have to pay for your own accommodation outside work days but it's worth it!)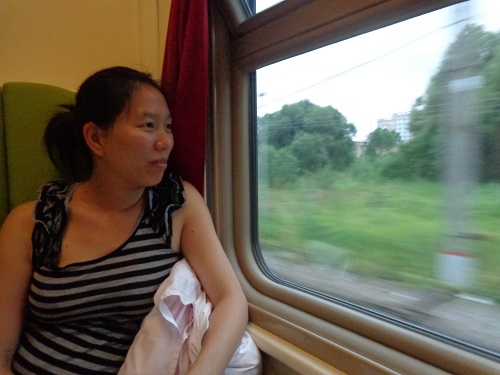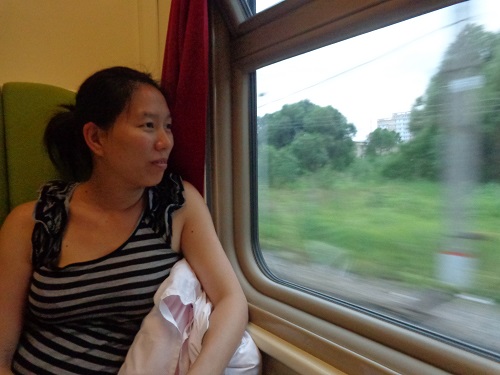 5. Find time to travel by exploring your own backyard
Too many people I've met along the way, people from everywhere in the world, agree that we don't often travel in the cities/countries that we live in. We take it for granted that it's always going to be there, and have no idea that there are fantastic places to explore and festivals to attend that are visited by tourists each year.
Go for a walk/jog at lunch to explore sights around the office. Go to the zoo, the next food festival and visit the garden up the road. There are plenty of opportunities to feel like you are travelling!
So, time to find out why people visit your own city and do a bit of exploration yourself. You'll be surprised what you'll find!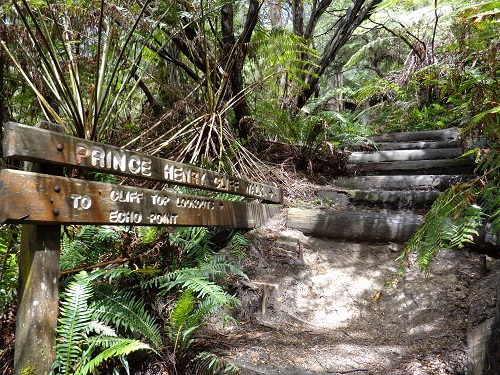 6. Plan everything around travel
Like anything else, if you really want to do something, make it your priority. Plan everything around travel, including career choices and who you work for! I am in a job that involves quite a bit of travelling, and I was specifically drawn to this job for this reason.
Job advertising these days often tell you if you are required to travel or not. For many with families this might not be ideal, but as a traveller, this is an absolute advantage!
Got friends and family around the world? Attending their weddings and birthdays and anniversaries? Make use of your trips as you visit relatives – take some time out to see things outside where they live!
Also, I plan absolutely everything around my holiday time – I begin to allocate holiday time in November for the year after. Why? That way I know exactly when I can do short trips, when I can do longer trips and start to consider options.
Crazy? Yes. But that's how I get to travel lots!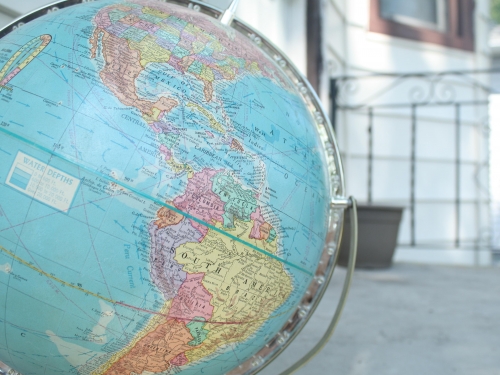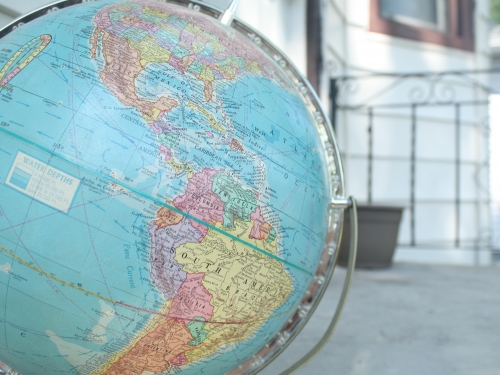 7. Take a gap year
Gap years aren't just for students. More and more people are taking gap years to travel and do things they are personally passionate about.
For a career person this is on the extreme scale to approach travel, and is reserved for the ultimate trips such as a round the world journey, or to take time off to participate on a volunteer project for a few months.
Gap years give you the chance to reflect and to re-prioritise your life, to think about what you really want to do. Some people end up going back to the same job because they realise that they actually do like it, some people might decide to go a completely new direction to do something different instead. Either way, taking a gap year can only benefit you personally and give you the chance to TRAVEL!
So, go forth and explore! Happy travels!
How do you travel more with a full time job? Share your tips with other readers in comments below!