Have you seen the seagulls here in Europe?
They are massive, the size of a small cat. I am not kidding.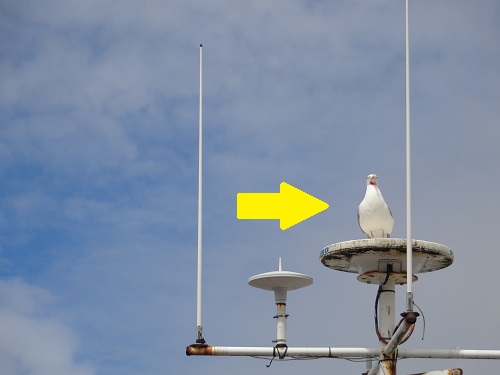 We've just spent a week in Cornwall, south west of England, on a supposedly 'summer holiday'. Unfortunately the week was mostly cold, and we were rained on for half of our trip, but that's a story for another day.
So… what happened?
We finally had a sunny day when we arrived in St Ives, a popular resort town at the tip of the Cornish peninsula. We've just had three days of horrible rainy weather so it was a relief to be arriving in St Ives in time for some warmth on the beach.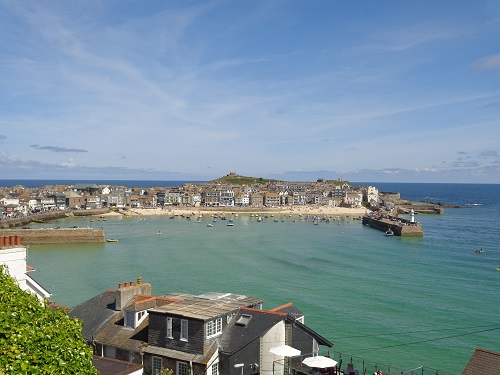 And what's a beach day without ice cream?
So off I skipped to the nearest Kelly's of Cornwall ice cream van and happily got us a cone each – vanilla for me, chocolate for Will – and just as we began to walk away from the van, the lady called after us:
"Be careful of the seagulls!"
The thing is, you can be warned as many times as you think possible and in the spur of a moment, when you just want to do something, you just don't think.
So, ice cream cone in hand, I stepped out into the glorious sunshine and lifted both hands to take a picture of a boat coming into the harbour.
That's when it happened
The attack came quickly and I didn't have time to react… and the operation was over in a matter of seconds.
I heard a loud squawk and was showered with a flurry of feathers; I heard screams of those standing nearby and the next thing I know, it was gone. Half of the cone with the scoop of creaminess was gone.
The seagulls watched like snipers, waiting for the opportunity to attack, and with sharp precision they swooped in and got their prize.
And I stood there, ice cream-less, faced the humiliation that only a child who did not listen to their mothers and took a fall would feel, with the husband, unsympathetically laughing and did not offer to share the rest of his highly protected ice cream with me.
But we still had a good time in St Ives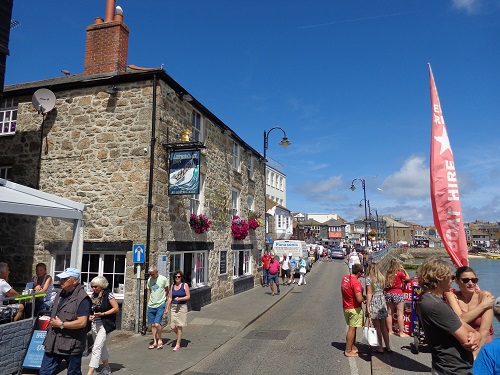 St Ives, otherwise, is a beautiful place.
Its boulevard and the throne of tourists reminded me a bit of Manly beach say 15 years ago, lined with restaurants, cafes, ice cream parlours, variety stores selling buckets and spades as well as plenty of seagulls staring people down for a spot of fish and chips.
From the hill top at the main bus station, you get a good sweep of view towards the town's harbour. It is picturesque to say the least, and on a sunny day, the colour of the sea, the sky, the town's buildings create a scene that is like a painting.
No wonder many artists move here and are inspired by the landscape. As we strolled through the narrow town streets that seems to be the norm in Cornwall, we counted a fair number of artists' studios and galleries that would delight anyone looking for a pretty picture to buy.
St Ives is very pretty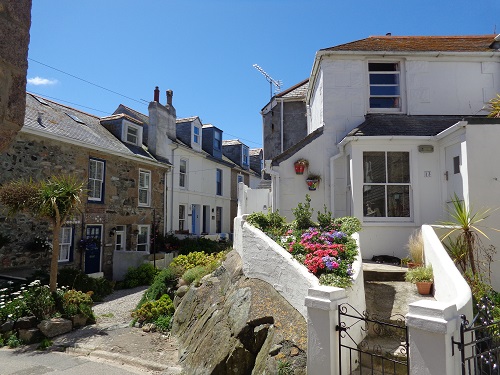 It's true. I couldn't take my eyes off the town as we disembarked from the bus. Like most Cornish towns, St Ives is built on a hill and has many small curving streets through the pretty colourful houses.
Which makes parts of St Ives can almost look Mediterranean, and has plenty of cafes and restaurants with sunny porches for the visitor to relax in.
Encountering the stone balancer of St Ives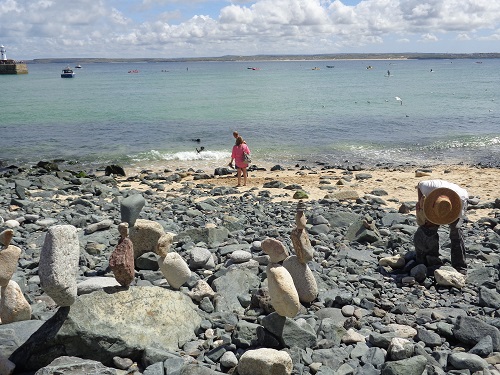 Along Lambeth Walk Beach where there is a stretch of seafront covered in stones, we found ourselves being enchanted by the stone balancer of St Ives.
As he concentrated on each of his stone placement, crowds watched in fascination along the pavement.
We stood by for 10 mins as he slowly released his grip on the stones and voila – as if glued on, the stones stood in their odd angles, looking absolutely stunning!
Oh the golden sandy beaches!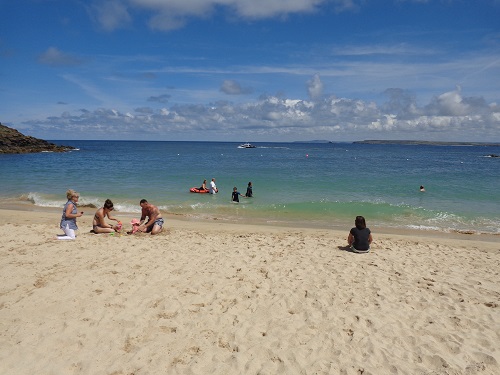 One of the most alluring thing about St Ives, are the beaches that dots the shoreline.
From Porthminster on one side to Porthmeor Beach on the other, we spent a good couple of hours just lying on the beach and soaking up the sun that we have lacked so much of in the past months.
The water was still a bit chilly at this time in July, but I was just happy to get some sun after a dreary start to the English summer.
I loved our time spent at St Ives, and I can see why it is popular with Britons who doesn't want to travel abroad for their share of the sun.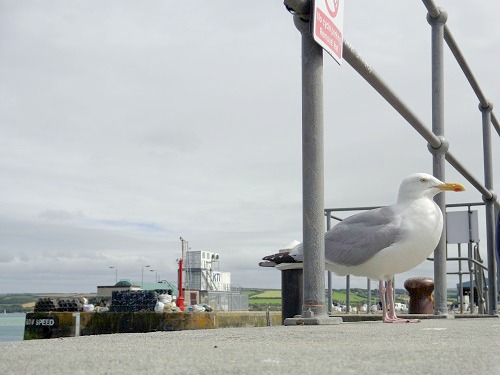 Just one tip for your trip though: BE WARE OF THE SEAGULLS! They've already got my ice cream, don't let them get yours!