Ideally, for such a beautiful city you should probably spend more than a day to slowly take in Avignon, however on our recent trip, we were a little restricted on time by the time we got to Avignon, we had a choice of either skipping it all together or, try to see it in a short time.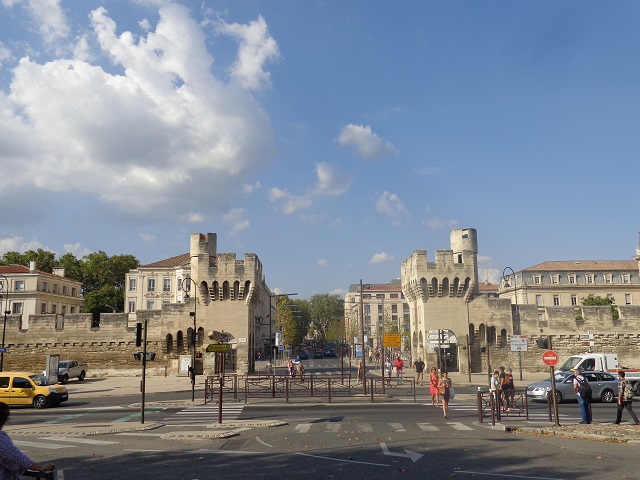 As I couldn't pass up the opportunity to visit a historic walled city that is UNESCO Heritage listed that screams 'HISTORY' all over, we scheduled a one night stop in Avignon, and explored what we could in one day.
Avignon, an ancient walled city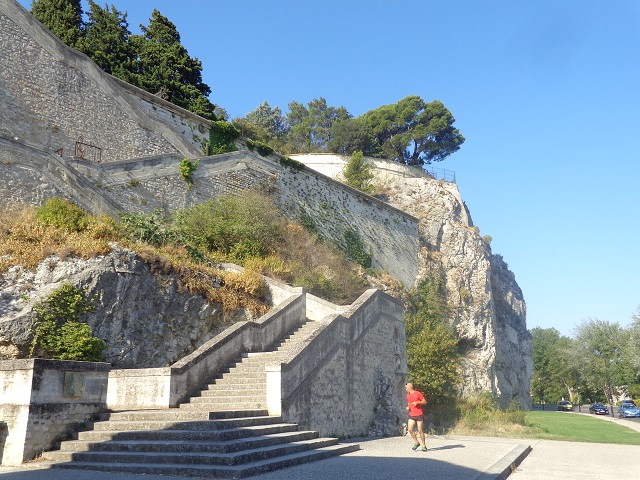 Cities used to be walled, for protection and defense. Some examples of walled cities include England's York, well preserved for their beauty and absolutely make me swoon on my travels.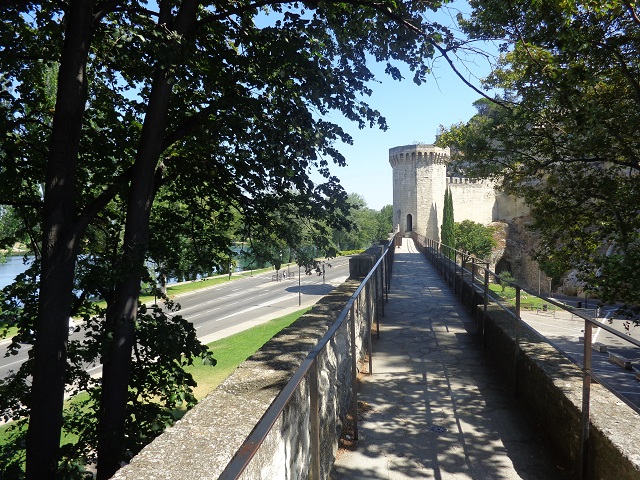 Avignon, happens to be one of them. The ancient walls are now surrounded by double lane traffic but once inside, streets are cobbled and as narrow as it would have been when horse drawn carriages were the fastest means of transport.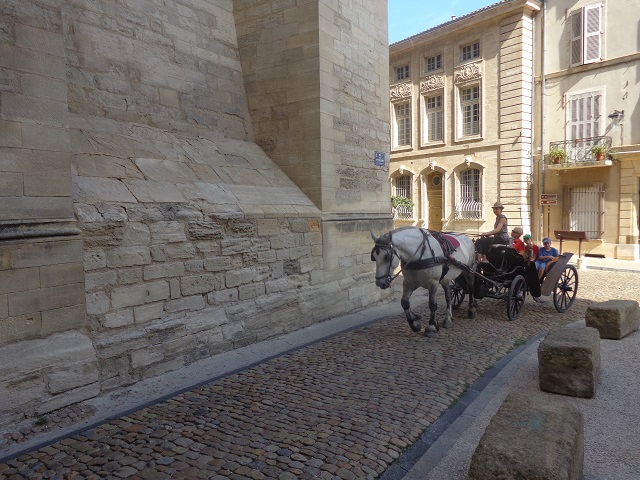 While there's no way any parking could be found (and driving through these narrow streets take the expertise of a local, and preferably in a very tiny car) by foot you could pretty much walk anywhere.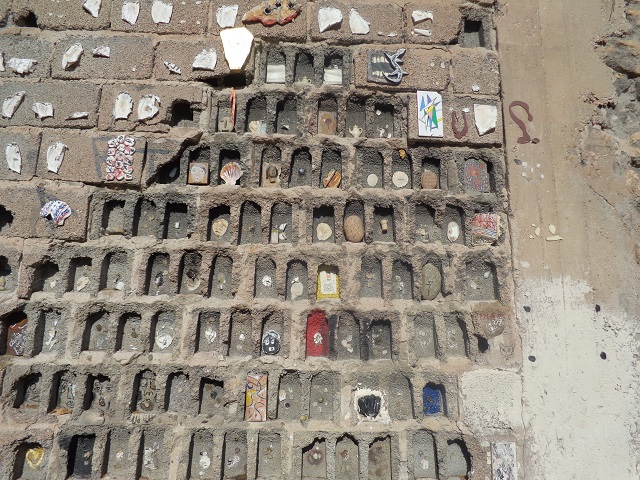 Actually I had much preferred to explore Avignon by foot, turning into side streets and very small lane ways, finding surprises along the way – in our case, it was a small cat cafe ;-) – but keeping within the walls, we found random art works, relics and small gardens where I felt instantly at home and wished to stay longer!
Avignon, an old Papal State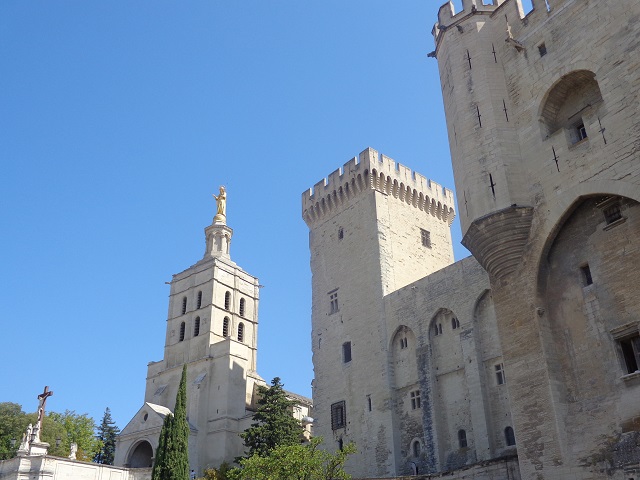 Avignon was the seat of the Catholic pope during the 14th Century, and remained in the papal rule until the city became part of France in the 18th Century.
The legacy is Avignon's major tourist attraction, the Palais des Papes.
The centre of most tourist activities, Palais des Papes (the Pope's Palace) is the world's biggest Gothic castle.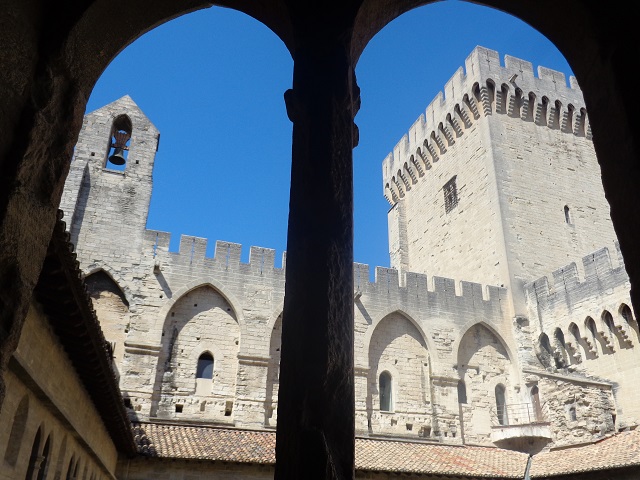 It certainly is impressive, visiting its rooms, learning the history of both religious Avignon and politic changes of Avignon (sometimes, the lines blur, naturally), and to admire every carving, every gargoyle on this delicately constructed architecture. Not that we've never visited castles before, but to be visiting within a city that still feels medieval is an entirely different feeling!
The river Rhone and the broken bridge of Avignon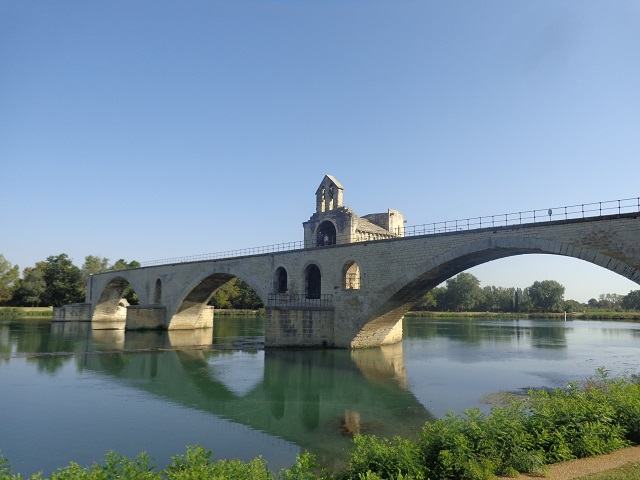 Another poster scenery of Avignon is the broken bridge halfway across the Rhone river. Le pont Saint Bénezet feels like a set up, bridged from the end of one part of the city wall, half way across the river before suddenly ending in the dramatic cut of concrete with the river flowing calming beneath.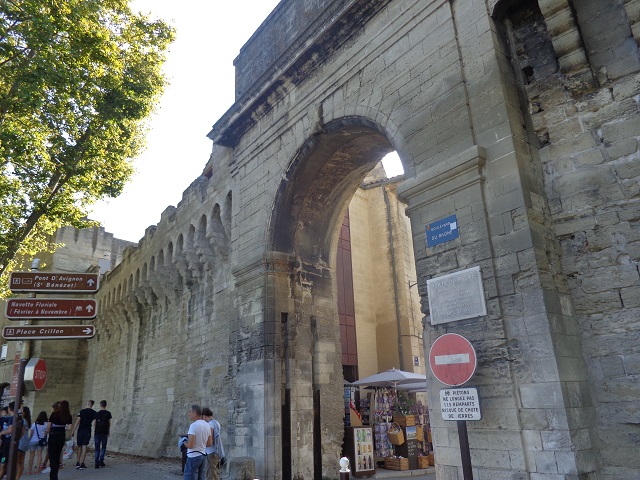 It is a pleasant sight, either way, and the river Rhone is as beautiful as any other river in the world. We follow it on foot for a little, enjoying the walk with the river on our right and the wall on our left, before entering the city once again through a gate to enjoy its wonderful dining scene.
Avignon's vibrant cafe culture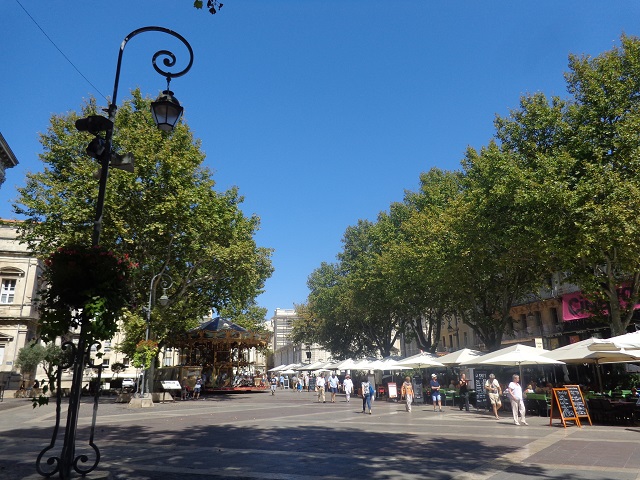 You can enjoy great cafe culture anywhere in France really, but what makes it a lot more special in Avignon is the amount of car free spaces available for outdoor seating. The town hall square for example, is lined with restaurants offering the local fare, and the square in front of the Pope's Palace is filled with people sipping espresso and people watching.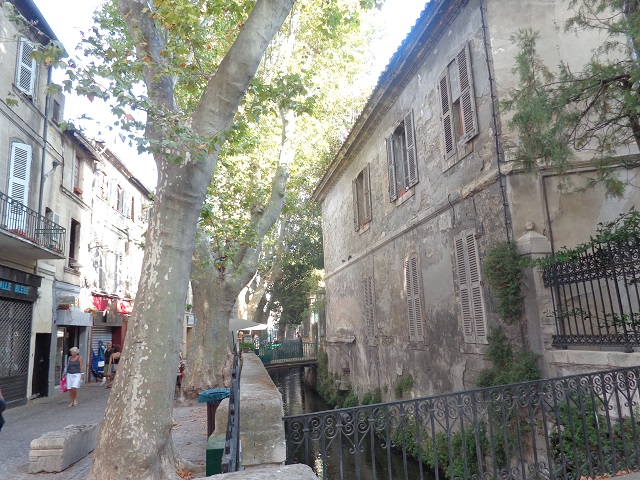 There are also little squares around the city, away from the crowded areas shaded with trees where you can have a decent meal and enjoy the ambiance.
And that is what makes the warmer months of Europe special. There is no outdoor dining as they do in Europe, especially where cobbled streets are concerned and no car traffic to worry about, the environment is just perfect to eat outdoors.