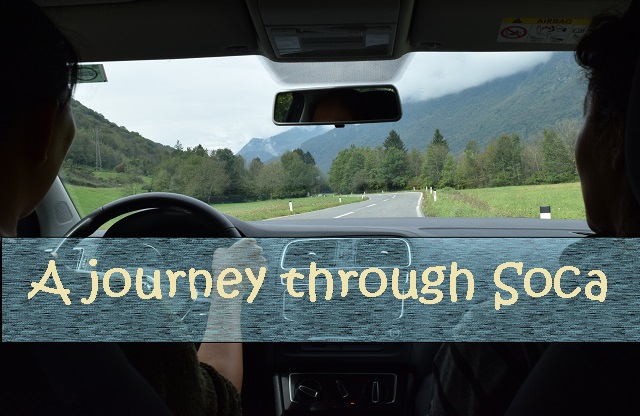 I've stepped through the wardrobe and came to Narnia, and it was magical.
It was the combination of colours that made it so special: the orange yellow autumn leaves, the dark green of the pines, the silvery white of the lime stones and the part pale turquoise and part emerald green of the Soca River. It was hard, not to believe in fairy-tales being surrounded in this beautiful environment.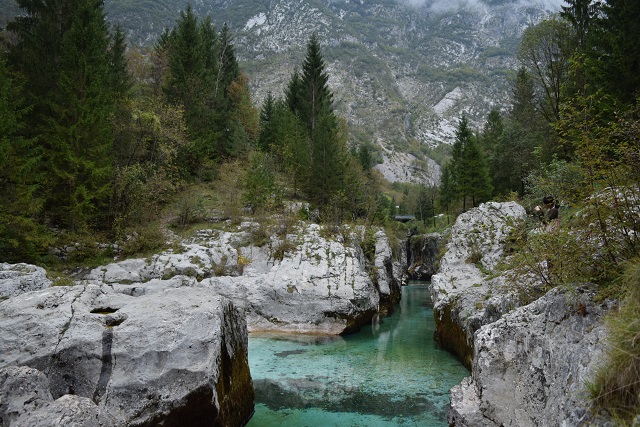 Ok, so it's not quite Narnia. We are visiting Slovenia, and this is Soca Valley (Pronounced: So-Cha).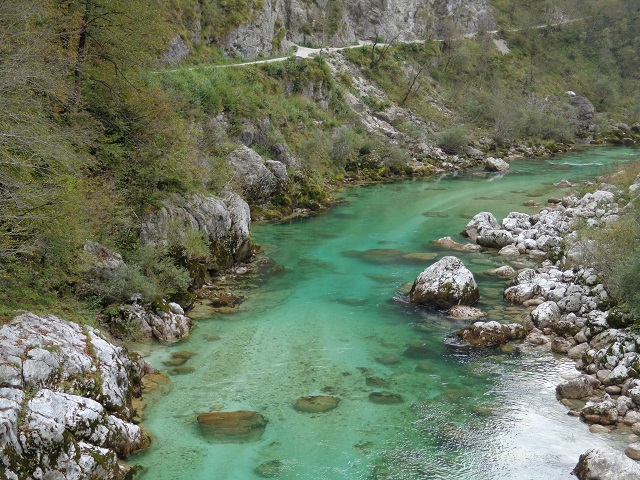 Our journey to Soca began with a car train. Nope, I didn't type that wrong. We took a car train, where you park your car on these old cargo railings and pretty much sit in it (with the hand break on) for the entire journey while the train pulls you through the most mind stimulating scenery of Slovenian countryside.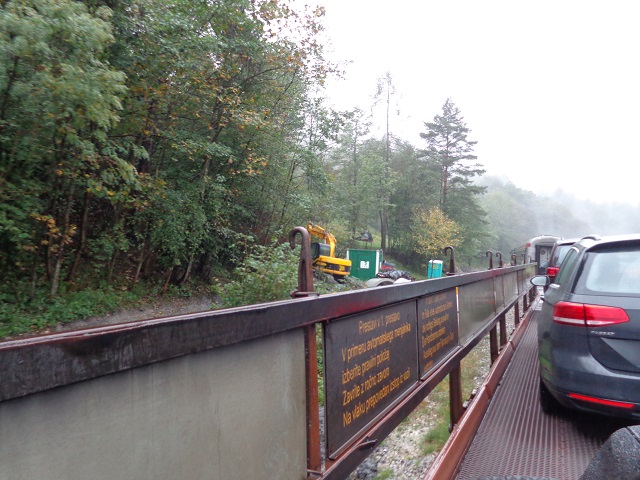 Well, at least that's what I think we would have seen if it hadn't been pouring down with rain. However, with rain brought fog, which gave the surrounding mountains a somewhat mysterious aura: kinda like stepping through the wardrobe, in the process of emerging in the magical land of Narnia.
Why do I keep referencing Narnia? Well, because a scene in The Chronicles of Narnia: Prince Caspian was film right here around a river bend in the village of Bovec in Soca Valley.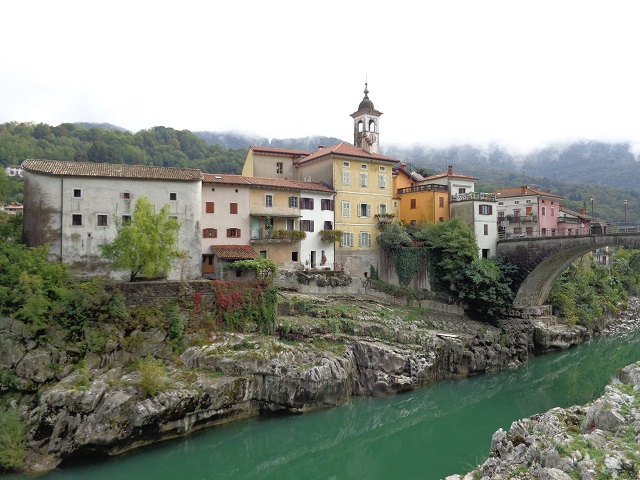 Mind you, that's not what why we came here.
It was the enthusiasm of Vesna Veliscek, guide and homestay owner in Soca Valley, who invited me to come along to visit her home region and the beautiful little Herbal Rooms Homestay, to see why she considers it the most beautiful place on earth.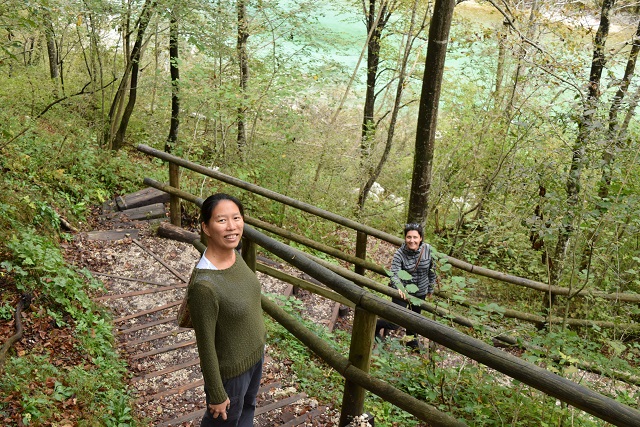 "For me, I can never get sick of this place. I can visit with my guests over and over again, and it is still very special", Vesna said as we followed her down a small rocky path between the trees to reach a part of Soca River.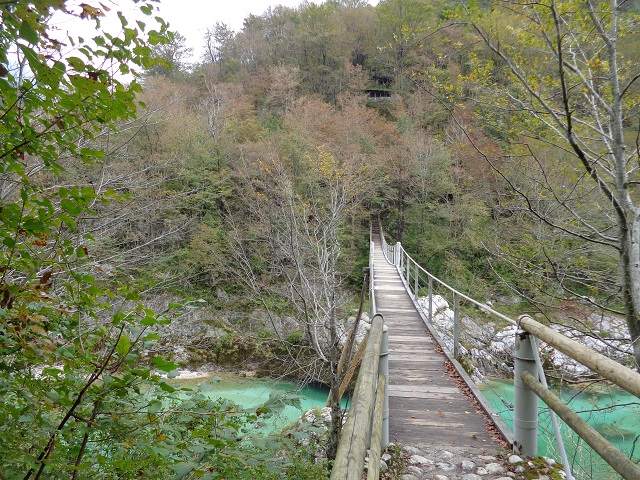 And then, there it was, the rain had subdued by then, revealing the place she'll never get sick of looking at. It was the opening of Soca Gorge, with the aqua river gushing over lime stones, creating a great contrast in colour to the blue haze of the Julian Alps in the background… I must say, what a sight it was and I found myself just staring, unable to peel my eyes away.
I don't think I would ever get sick of this view either.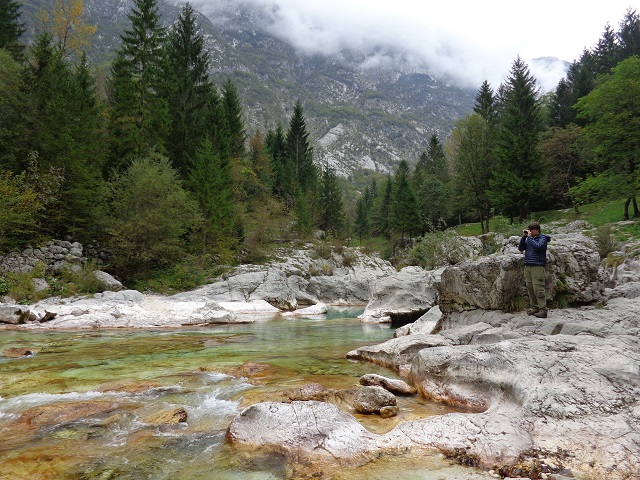 Vesna is passionate about the Soca region, and posses a wealth of knowledge on the history and the culture of Soca Valley, and Slovenia in general. As we travelled from town to town, from one viewing point to the next, she filled us in with local facts and historical anecdotes that gave each place a story, rather than just a point of interest on the maps.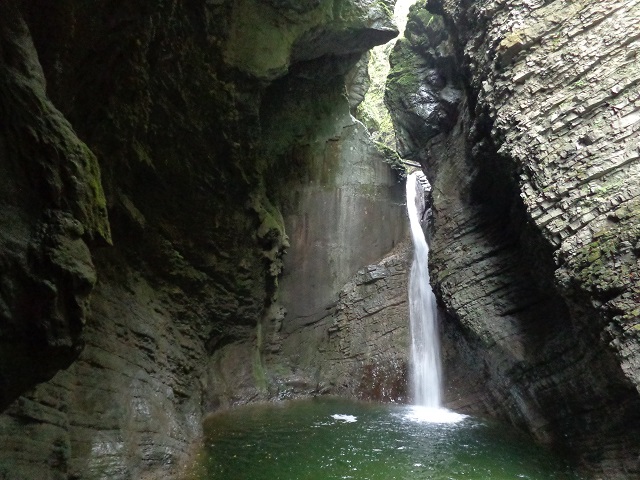 We also came across parts of world history that are still visible today. Having been schooled in Australia, our education had been very British-centric and we never learned about the other battles that didn't involve the British and the Australians.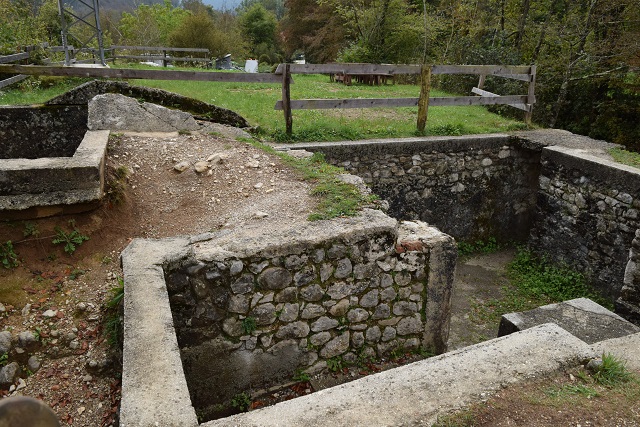 On the way back to our accommodation to Bled, Vesna took us on the challenge of the Vrsic Mountain Pass, a famous pass in the Julian Alps. Once again, this came with a story. The pass was built by Russian POWs during the First World War, is a steep climb to 1600m through 25 sharp bends on both sides of the pass, making that 50 bends in total, while at the same time, you need to also navigate around grazing cows!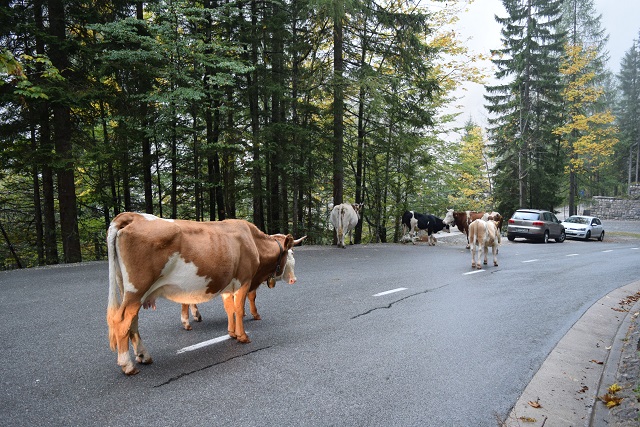 After having just mastered driving on the right hand side, having driving the down hills of this mountain pass I think I can graduate to the next level of right hand side driving!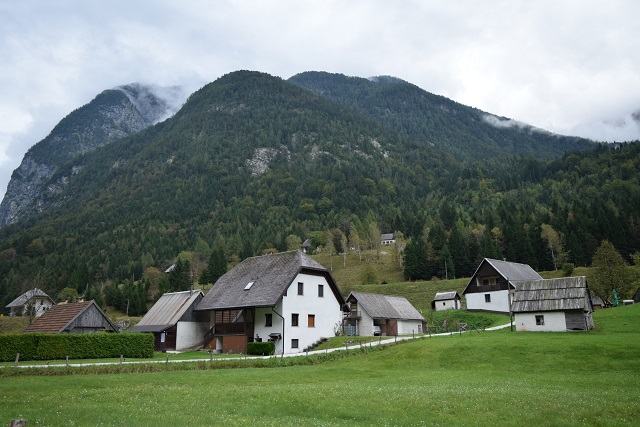 Thanks to Vesna, we've had an AMAZING day. Soca Valley really is something really special, and I look forward to visiting again!
Check out Vesna's Herbal Rooms Homestay as well as touring options around Soca Valley at www.slocally.com