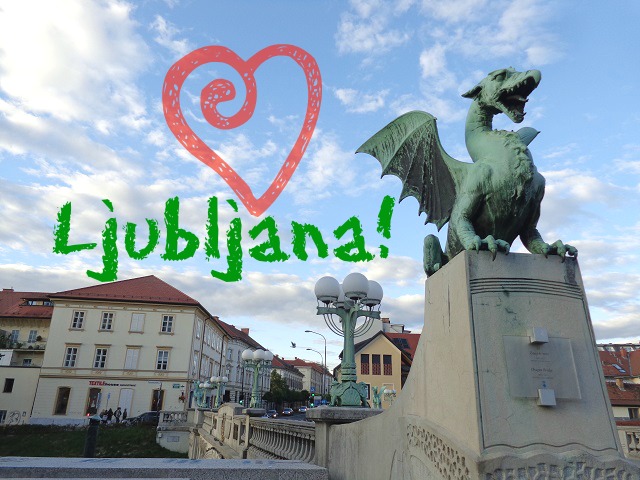 We ended our Slovenian journey in the capital Ljubljana. The small, quaint city isn't all that much of a 'capital' as you would imagine, but with only a total of 2 million people in this country, it is still vibrant and full of life! It's impossible not to love Ljubljana.
Having explored the city, Will made the comment that this will have to be his favourite European cities so far. That's a big call. We've been to many cities in Europe, and have loved them all, but to call one a favourite, being not city people already, is saying something.
There's really something about Ljubljana that makes you want to fall in love with it.
Could it be, that Ljubljana translates to 'be-loved'? Well, that could naturally make us fall in love with it! However, besides all the obvious tourist attractions, Ljubljana made us fall in love in many other ways.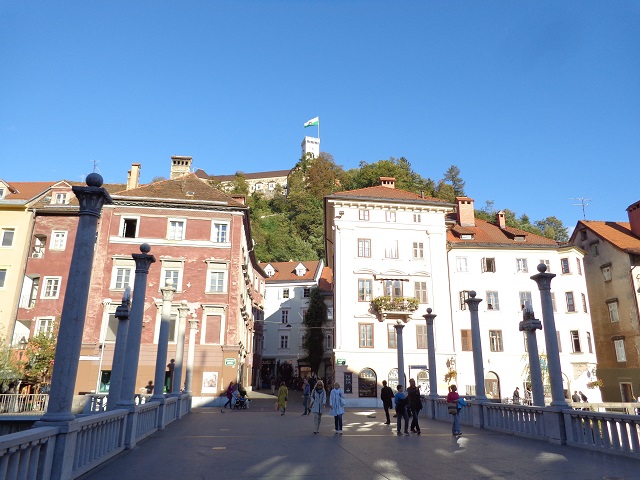 Ljubljana is green
We had learned that Ljubljana was awarded this year's European Green Capital by the European Commission (It was Bristol in 2015!), and in today's age of waste it is an honour as important as earning a Nobel Prize, and I am all for green initiatives! So one of the reasons we loved Ljubljana is the change it is willing to made to make the city a greener, more comfortable space for everyone.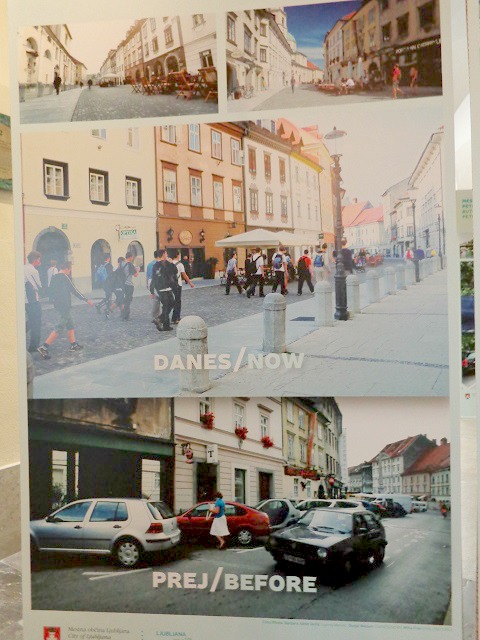 Visiting for the first time, the change isn't always immediate, and all that different to other great European cities with similar green initiatives. However, a little exhibition showed that they had transformed this city rapidly in a short period of time, with very positive results that granted them the title of European Green Capital!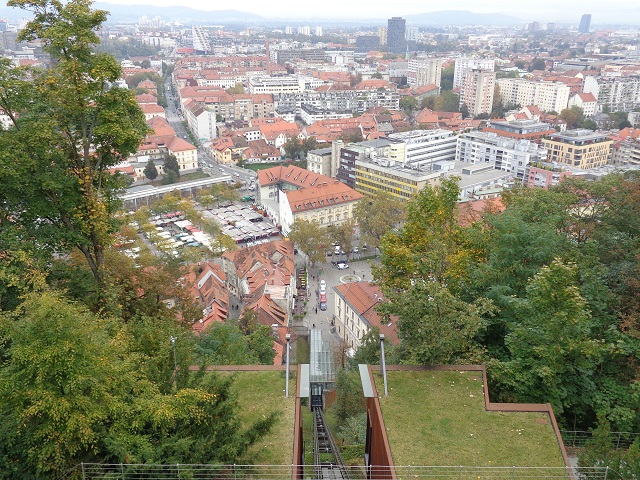 Just what makes Ljubljana green?
The city's bike friendly lanes traverse all across major roads and side streets, and the drivers here have a much more positive attitude towards riders; there are drinking fountains to be found around the city to reduce the need to purchase bottled water.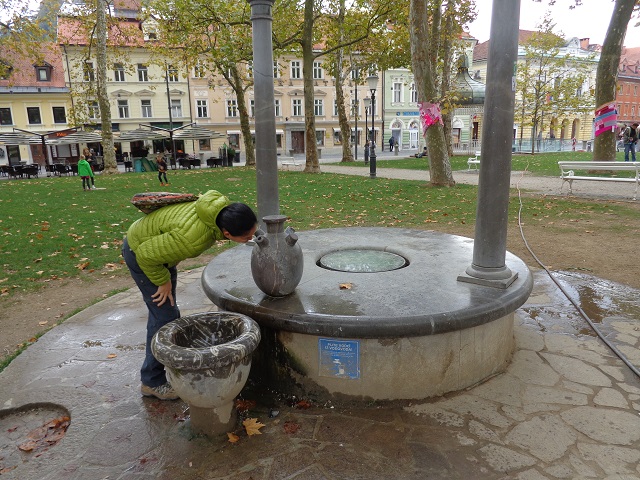 Land where previously had been roads and car parks have been converted into pedestrian areas, giving more room for the people to enjoy this wonderful city, and less cars to be polluting the air; and the pedestrian zone is served by little electric buses for the less mobile and elderly so they too, can come out and enjoy this wonderful city.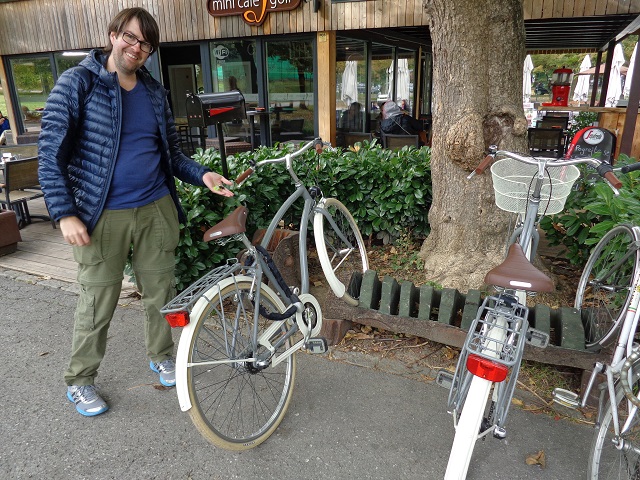 Most importantly, the people's attitude have also turned green, with residents ensuring that we knew about the city bike hires as well as the water fountains, so that as visitors we can be part of their green initiatives too!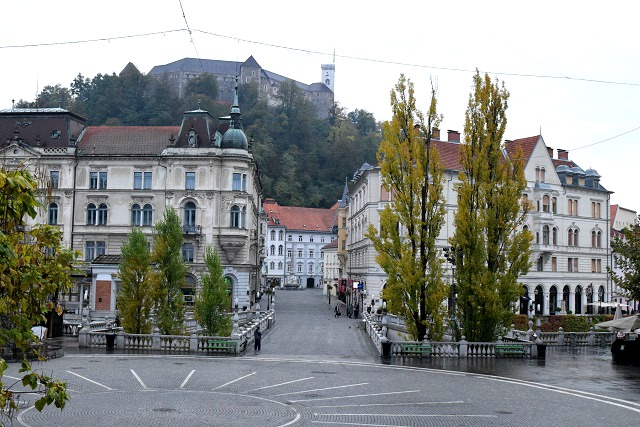 Ljubljana is energetic
There is a large student population in Ljubljana, adding a lot of energy to the otherwise a much quieter city (than say, Paris or London). At night young people hang out in parks in very civilised manners, with no random shouting and terrorising other pedestrians like they do in Sydney or London, it feels much more safer as well as more friendlier to be around and about, which is something that made me love Ljubljana.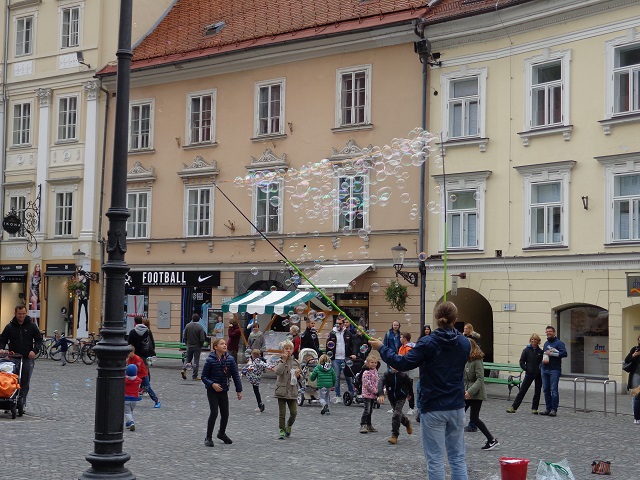 In Ljubljana this energy has transformed into entrepreneurship. Everywhere we looked, we see small businesses thriving.
Micro-brewed beers are sold in independently owned bars; a young and hip ice creamery selling flavours of all sorts; boutique wine bars and restaurants serving up the best of the local produce… and the amount of people being outdoors, just chilling and enjoying this beautiful city is a stark contrast to living in London where everything is chained and where people are less likely to want to smile!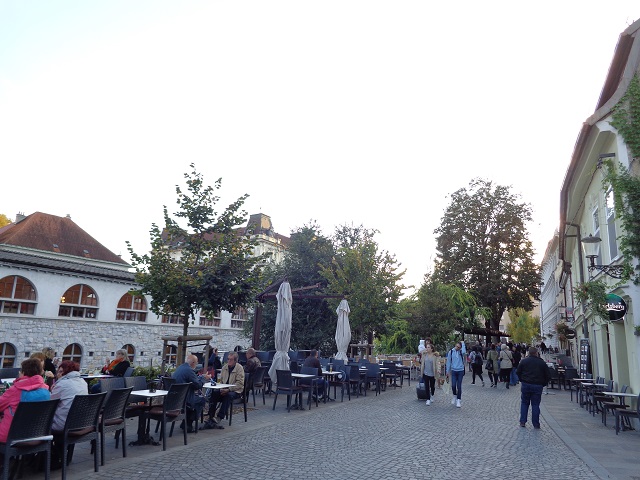 Ljubljana has some wonderful markets!
As you know, I love markets, and I actively seek them out when I travel. At the markets you get to feel what local life must be like, purchasing your green produce fresh from the farm, or buying an old silver plate or painting from the flea markets to add to your collection.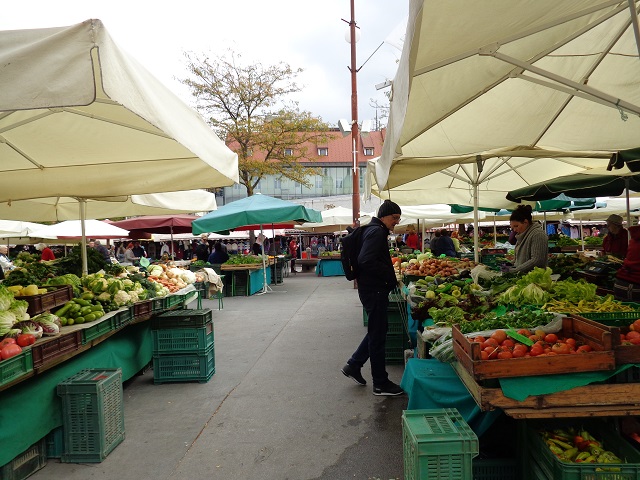 And in Ljubljana, there are plenty of markets to enjoy. The Central Market is a great place for fresh produce and baked products. On every Friday between May and October, the Open Kitchen market is a fantastic place to grab a bite to eat. These market stalls are from cafes and restaurants around the city, showcasing some of their best dishes so that you can taste a bit of this and that!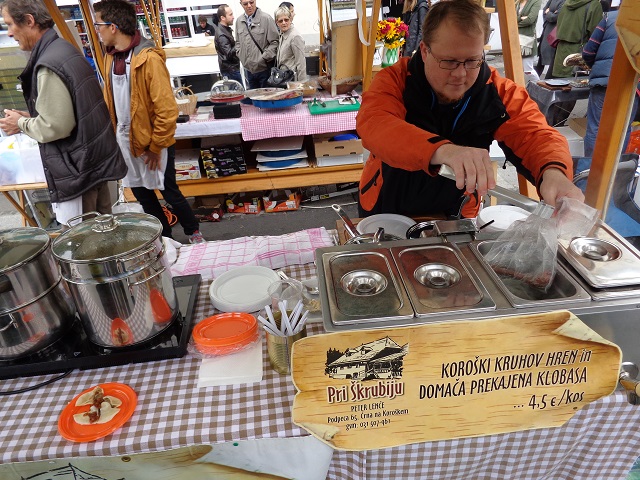 Of course, every city has its flea and art markets, so look out for these on the weekends in Ljubljana along the riverside.
So, love markets = love Ljubljana. Simple ;-)
Ljubljana is a great place to eat out
Slovenia is a mix of cultures and traditions, and also has the history of being part of Yugoslavia giving it that relationship between all the bordering countries, so naturally it is in Ljubljana you can try many of these exotic cuisines you wouldn't otherwise think of!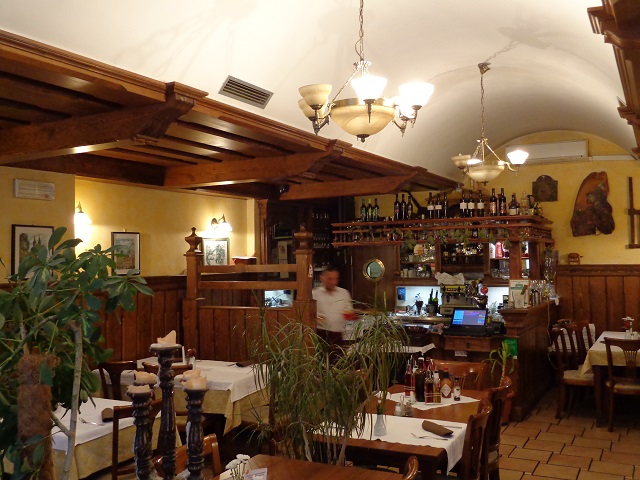 Besides the wonderful Slovenian food itself, in Ljubljana you can also try Balkan and great Italian cuisines. For excellent Serbian head to Gostilnica Rio-Momo on Slovenska street, or for traditional Slovenian, Gostilna Gorjanc is one of the longest running traditional restaurants in Ljubljana and serves up some excellent dumplings.
We were introduced to some of the great craft beers that are stirring the drinking scene in Ljubljana. They were good, and strong! You can try them at the funky Zlata Ladjica bar.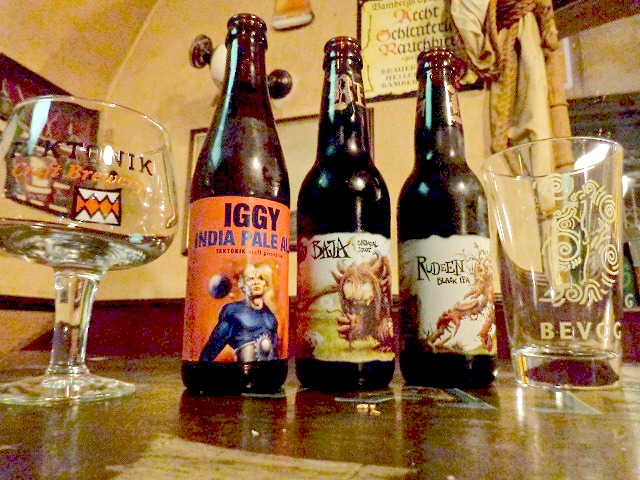 For dessert, and this is important: Gelateria Romantika on the riverbank near Park Zvezda is THE PLACE for ice cream and waffles.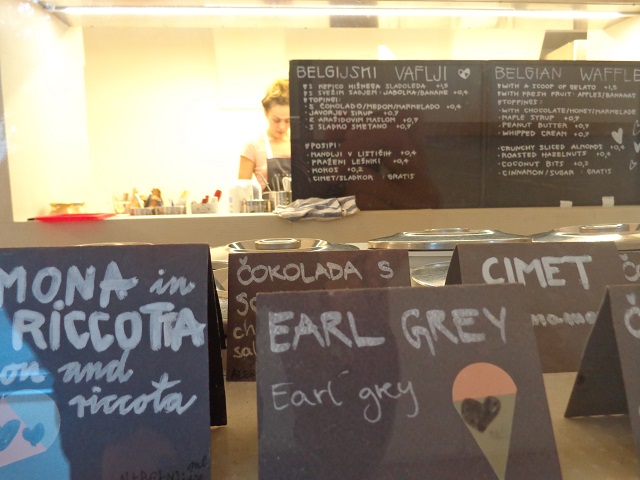 Besides the staple of chocolate, strawberry and milk flavours, there are amazing flavours such as tarragon (only used in Slovenia as a sweet herb according to Vesna of Herbal Rooms), Earl Grey tea and pumpkin – I know! – it's irresistible, even in cold weather! This alone, is enough to make me love Ljubljana.
Have you been? Do you also love Ljubljana? Would love to hear what you love about this wonderful city! Leave me a comment!