I am procrastinating (a fancy word to use when I hit the writer's block), so I thought I'd use this time to tell you about my life in Surbiton.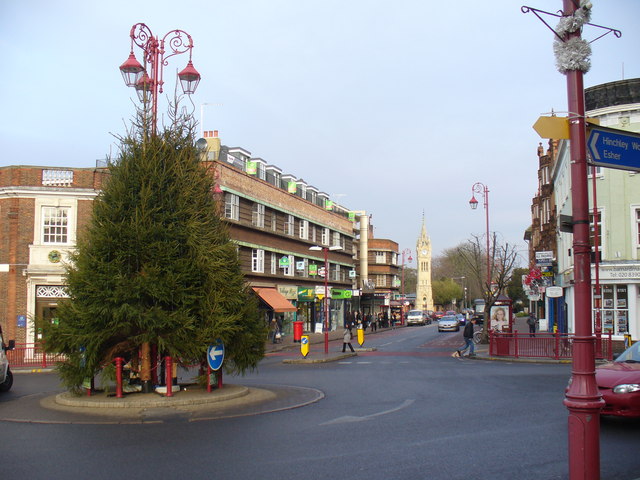 Surbiton is on the train line to Hampton Court and is officially a suburb of London, but besides the great transport links into the city, it feels as far away from the city life as the Blue Mountains is Sydney.
Our flat is a block from the river Thames, which is much narrower here up stream than it is in London, and about a block from the London – Surrey border.
I hadn't known Surbiton is actually quite famous until recently when I learned of the 1970s TV soap called The Good Life, and then also finding out that one of the scenes in Harry Potter – Half Blooded Prince was filmed on Surbiton Station, Platform 4! (No platforms of 3/4 here)
It's pretty exciting, to find out little things like these about where you live, now I can't watch this particular scene without thinking: That's where I get off the train and I've had coffee in that cafe!
Besides the Harry Potter connection, Surbiton Station is rather famous for another reason. Built in 1937 in the art deco architectural style, is considered one of the finest station buildings in England. It certainly is different to all the surrounding stations along the line!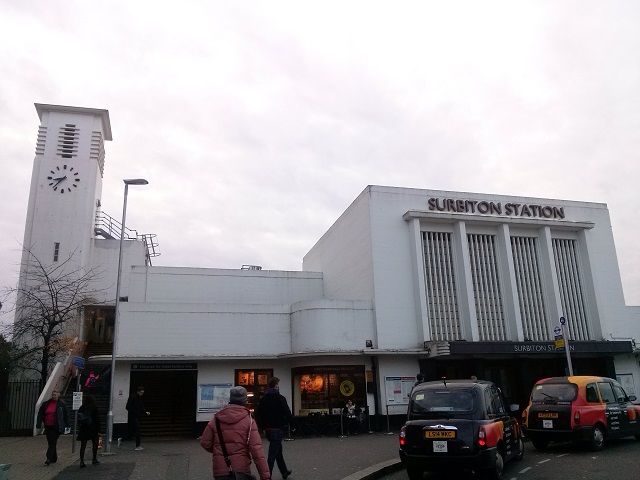 Nicknamed 'Surburbiton', life in Surbiton is kind of like living back in West Pennant Hills (a suburb in Sydney where I grew up) but much, much better. It has been 50 years since Surbiton and the nearby Kingston upon Thames have been included in Greater London, however, but unlike the areas in central London, there is a distinct feel of community here in Surbiton.
Sure, there are issues here. There is a a couple of homeless people on the main street and an apparent weed problem around the neighbourhood. We are not talking about youth here. There were times when we could sense a whiff of that earthy hash smell as we walk past a sweet old lady and had to do a double take: "is that smell coming from HER? Is she actually just sitting there getting stoned?!"
It's a funny place really, and certainly has an edge to the town – a bit like the Inner West of Sydney! I love living here.
The high street is pretty much the same as anywhere else in the UK. You have your standard Boots, WHSmith, Costa Coffee and Nero on competing ends of town, a couple of supermarkets and a share of real estates. However I feel that there's also a surprisingly good number of small businesses, making Surbiton feel less commercial and more of a small town.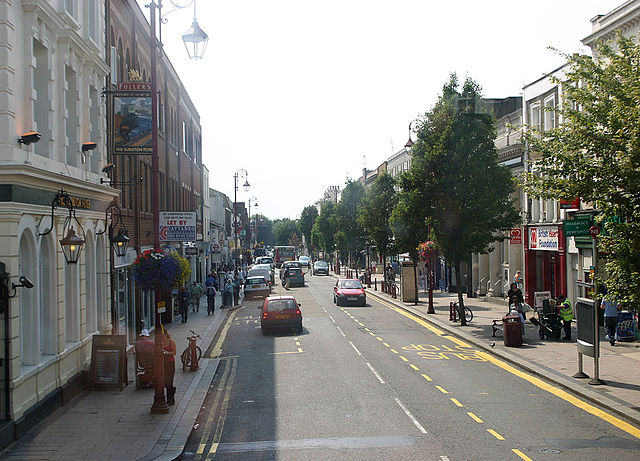 We've just had our Christmas lights turn on, the entire high street was blocked off for the event and almost all of the Surbitonians turned out for the big night. It wasn't much, just some additional sparkle to the existing street lights, but to have something like this, along with festivals and farmers markets throughout the year makes living here a pleasure.
My favourite part is the walk along the river towards Kingston. It is part of the Thames Path but other than a handful of the region's residents, you don't have the same crowd as say, the same path along the riverbank of Richmond. There is a Riverside Cafe to while away the hours, or, when we have the time, plenty of space for a bout of barbecue.
It certainly is a Good Life, living in Surbiton!