I am taking a small break from writing and we are on our annual Christmas Market visit to Germany.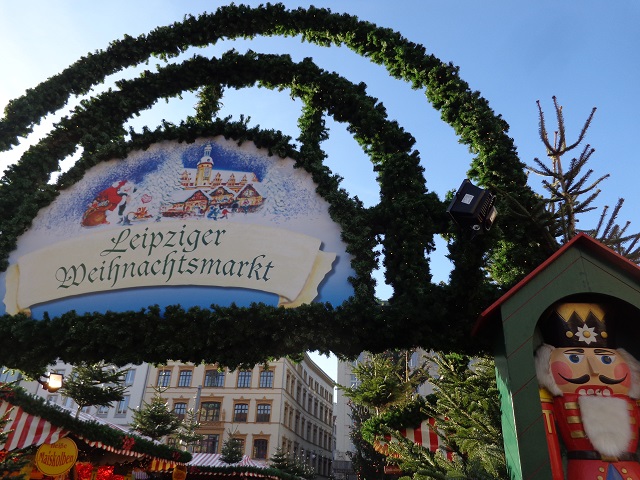 Since my first German Christmas markets experience back in 2003, I've looked forward to being able to visit the market every year if I ever lived 'near by',  and the first destination for the year is Leipzig.
The Christmas Market tradition in Leipzig dates back to the 15th Century, and this year, the city's put on a fantastic show!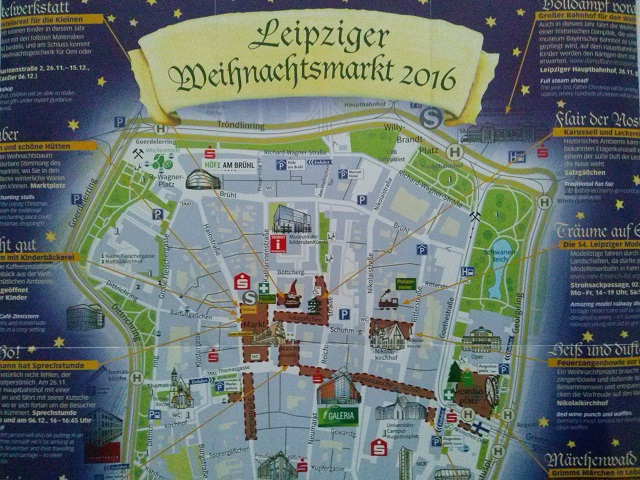 The Leipzig Christmas Markets
There are four main Christmas Market areas, one at Augustusplatz, one at the main market square by the old Rathaus, and the long stretch of markets along Grimmaische strasse, and a small cosy one at the Nikolaikirche (St Nicholas' Church).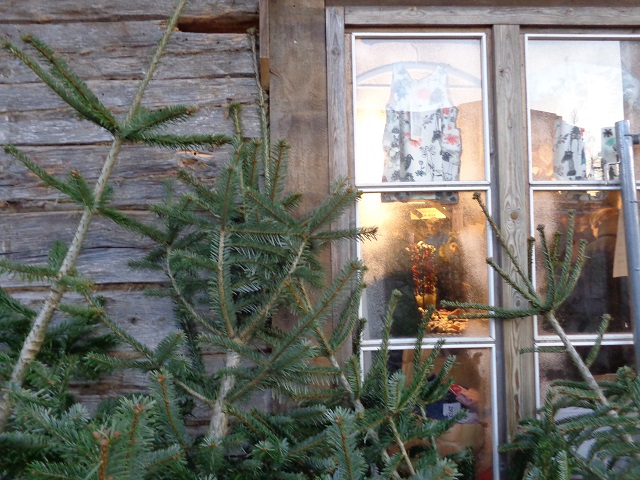 Most locals will stick to one market, and hang out with a mug of Glühwein and something to eat. We explored all the markets, enjoyed a ride on the Ferris wheel at Augustusplatz (there is something very special about feeling like a kid again), sang along to the musicians at the performance stage of the main market square and simply enjoyed the festivities.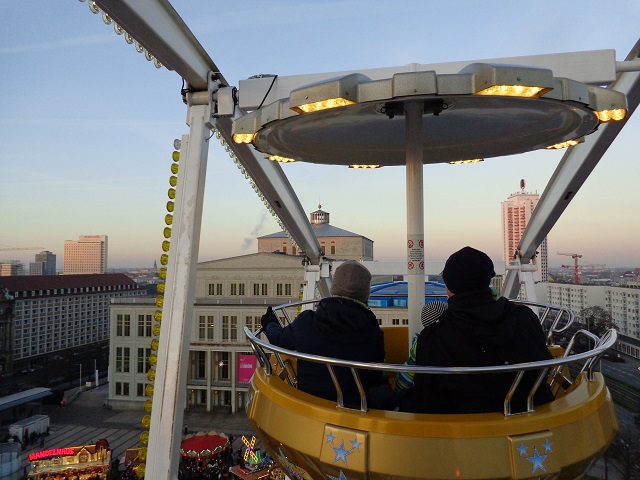 Naturally, the Christmas markets are completely packed with crowds, everyone wants to be out and about to enjoy the markets even as temperature drops to a cool -5C at night.
But we just couldn't help it. I simply love being at the Christmas markets to soak in all that tradition and history!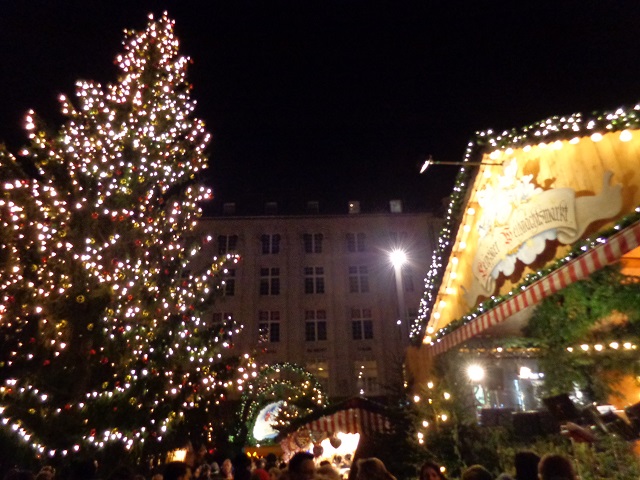 And that also include eating our way through all the food stalls.
Of course, there's bratwurst to be had, but there are also flame cooked salmon in a bread roll, sauerkraut noodles (a regional specialty) and stewed chunks of meat, all served in a bread roll.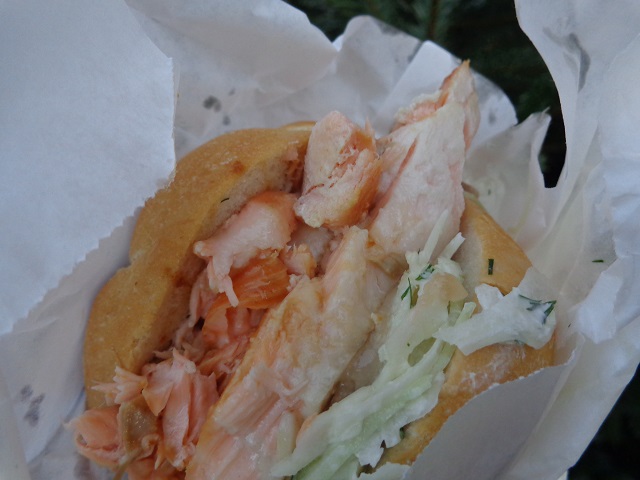 Wash all that down with a mug of Glühwein and you have your perfect Christmas Market moment!
And here's a bit of the Christmas Market music action:
The markets will run until 23rd December so it's not too late to visit!
What else is there to do in Leipzig?
Leipzig is an exciting destination. It is not too far by train from Berlin and I find that it is less touristy and personally, a lot more enjoyable.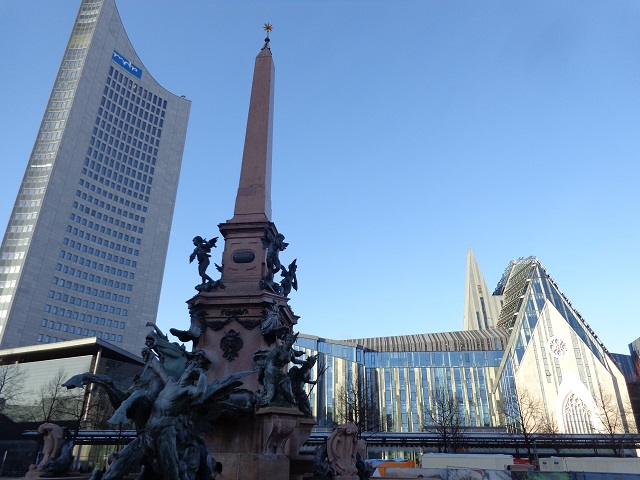 It might be due to it being a bit of a musical city. J.S. Bach based his career in Leipzig; Mendelssohn and Wagner are both from here too. Those who enjoy a bit of musical education should visit the excellent Bach Museum next to St Thomas' Church, it's interactive and probably one of the best museums for introduction to Baroque Music.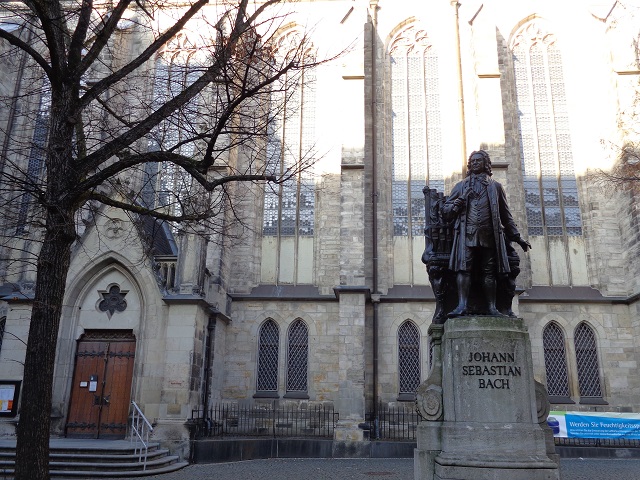 Leipzig has always been an important city, so just like Berlin, it was heavily used as a base for military and civilian surveillance of the Stasi during Nazi Occupation. So, along the major ring road, you'll encounter buildings in the communism style, as well as the very interesting Stasi museum at the 'Round house on the corner'.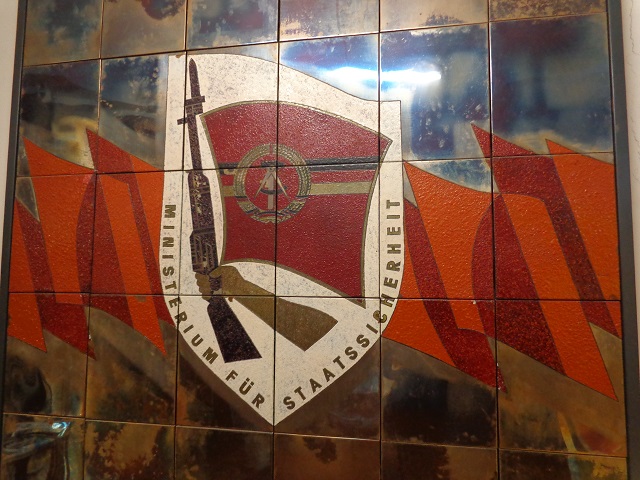 The Altes Rathaus (old town hall) today houses an excellent city history museum, and the city centre in general has an interesting blend of the old and new!
Visit the City of Leipzig website for further information.