Since my announcement to leave my job temporarily to write full time, I've had some questions from people what exactly do I do with my time everyday, many with the assumption that I am 'taking a break' and therefore, possibly not doing very much at all!
It's true, I am still finding a rhythm to my days, and some days are more productive and longer than others, but I am very much aware that for me to succeed in this experiment, I need to give it my full attention and beware of all the pitfalls of working from home.
Therefore, I've kind of started a little routine which I'll share with you here.
My morning routine
A typical day for me usually start after breakfast, around 9 – 9:30am.
First things first, is to get all the administrative stuff over and done with. This part of my day haven't changed from having an office job: check my emails, reply to emails and based on any emails that require action, draw up a to do list for the day.
This part of the day will normally take an hour, depending on how much I've got on. If I happen to have a commissioned story, and need to communicate further with the editors, contact people for interviews and additional information, then this part of the day can take up to 2 hours.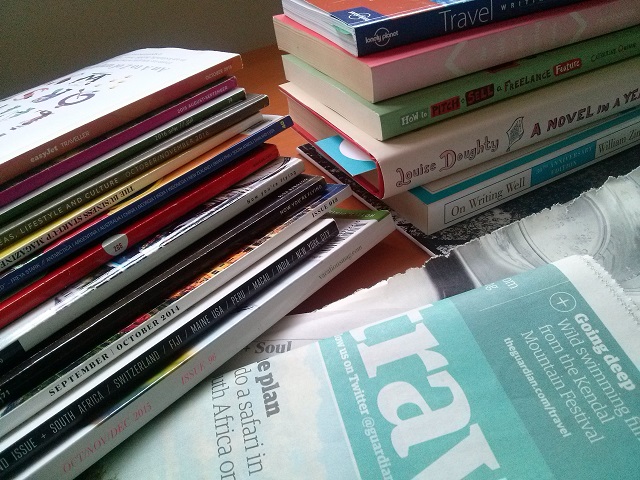 Reading and researching ideas
The main reason that I've decided to take the leap into full time writing is because I am writing a book. Putting a focus on my freelance work is to continue an income stream as the book progresses.
So, like any project, a good amount of reading and research is required.
At the moment, this part of the day is the longest, taking as much as 3-4 hours, as I try to find my way around stories in my head.
Exactly what do I do during this time?
I go through notes I've made a few years back when I first had the thought of writing a book
I re-read the journals I've kept in the past on my trips, especially the one from Peru, as one of the book ideas I have is to write a travelogue on our Peruvian trip
I read similar books written by other authors to study their style, and to see what works, and what doesn't
I read magazines and newspapers, studying their style and how long their articles are, as well as research into the current writers' names to see if the publication use more in-house or freelance writers
I read 'help' publications, like A Novel in a Year, On Writing Well and The Writing magazine to revise any skills in research / pitching / writing and style that I may have neglected, to remind myself some of the techniques to use when I am working
If I happen to be working on a story, then I also use this time to source information, scouring the internet on history of places, travel company information and drawing up a structure to my story before I begin
I bounce ideas by the husband, who has been also doing some research for me to assist me along the way!
I also use my research time to write any notes down, to brain storm story angles and ideas for future use, and to start allocating story ideas to publications as well as dates I think I need to start pitching an idea.
If you watch the Big Bang Theory, you could compare what I do here to what Sheldon does when he stands still in front of a white board thinking. It doesn't look like I am doing much, but trust me, everything I do during my research time, goes towards a potential story I can write.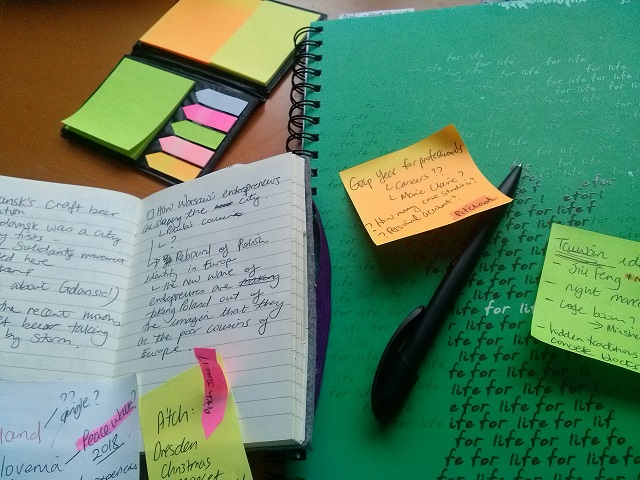 Time spend writing
I usually spend about 2 hours actually writing. More hours if I actually have a deadline. A feature story can take me between 3 hours to 5 days to complete, depending on how I feel on that day and whether I've got all the information I need for the story.
Which means, my writing hours can heavily overlap with the reading and research time previously mentioned, if I am not fully prepared for my stories.
On days I don't have commissioned stories and don't have something to write about, I also use this time writing other things, such as this blog, or work on my book.
As I progress, I am looking to allocate more time to work on the book as my ideas become more solid (currently still a bit shifty). However, I do make sure I am writing something everyday, as one of the most important lessons I learned in my writing journey is that the most successful writers are not the best writers, but the writer who dedicate time to write everyday so that they do not lose their craft.
Time for personal development
I've also signed up for a master class program with the Australian Writer's Centre for the next 12 months, to hone in my freelance writing skills and to be part of a supporting community of writers.
This is, a very important part for my writing journey. Some of the people in this community came from the same courses I did years ago, and they are now part of a trusted group of people whom I go to for questions and support and where we share our wins for a bit of friendly competition.
So, naturally, I spend about 1/2 hour of my day with this community on a special Facebook group that we are all part of, asking questions and giving our own opinions and advice when it comes to each others queries.
On a weekly basis we also have course work to go through, and we use the page to interact with our mentors as well.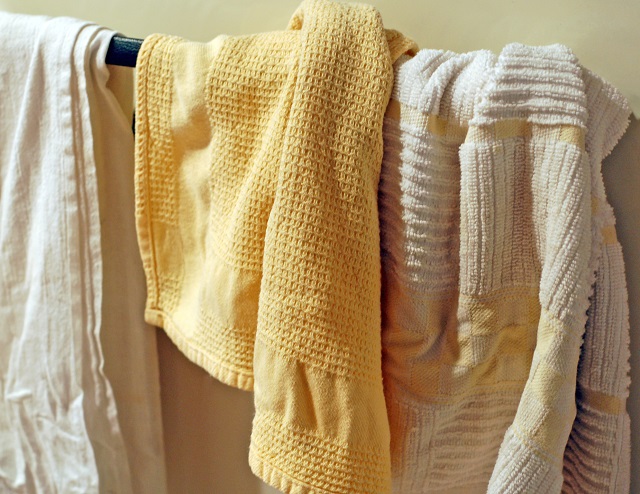 All the odd times in between – procrastination time
Well aware that I can't be stuck at a desk all day, I do a few things in between to rest my mind (and fingers). This is what I call procrastination time.
In theory, ideas can come from anywhere, at any time. I've had occasions during a serious office meeting when an idea hits me, and I end up having to juggle trying to remember it and concentrate on the meeting at the same time!
Knowing that my mind often works overdrive, when I am not actually 'doing' the writing, I make sure I have some procrastination time.
I use this time to clean up, do the dishes, the laundry, play with the cats, sort the mail, go for a walk (or a jog if I can be persuaded) or go for a browse in the charity stores on the high street. Anything to force my mind off the topic so that it gets a break and at the same time, hope that some new light bulb moment will hit!
At the end of the day
Depending on what stories or freelance work I have on, my working day generally ends around 9-10pm.
The hardest thing at the moment is to get the timing right. I am still writing for Australian based publications, so the day/night time difference is a little hard to manage so I will also close the day with another set of email checks just in case the editors reply to any emails I've sent as they start to get into their offices in the Australian morning.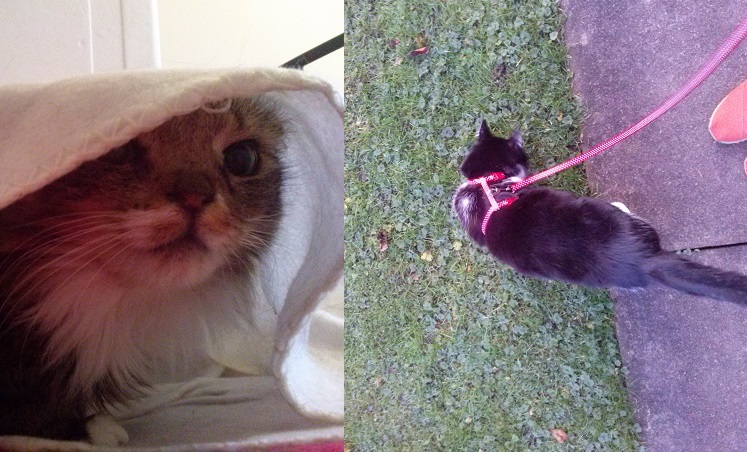 So, no down time?
Because I am not tied to an office, I choose my own hours, but can end up working all seven days of the week. Although, realistically I do stick to 5 days – 6 days a week's worth of work.
Down time is obviously very important in any job. It's one of the reasons why we get annual leaves from work. So yes, I do make sure I have some down time!
Just like I would do in the office, I will spend 10 mins or so making tea and coffee, look out the window, have a small chat to the husband about our next trip etc.
During the day, I will also take 10 mins here and there to make coffee, chat to the husband, go to the bank / post office or just look out the window.
However I do find it hard to switch off my mind. I am constantly thinking about writing, and when I get in the mood, I am fully immersed with my words and I could type away without stop, skipping lunch and dinner, if not for the good of my husband to remind me!
Of course, to keep sane, I make sure I spend sometime cuddling my cats!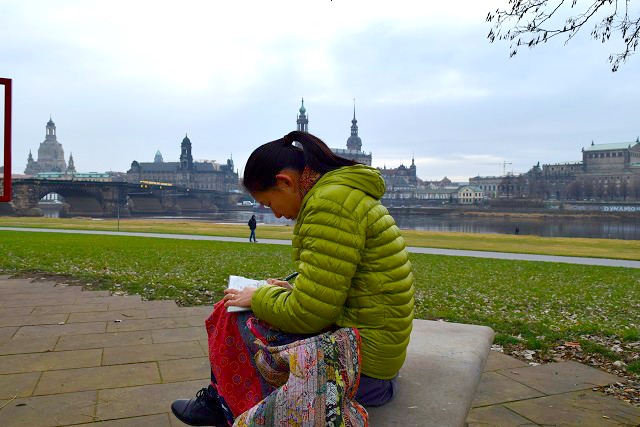 What about all your travels?
One of the best thing about writing for myself, is that I can, use my time for whatever I want – and that include travelling! (Which is, surprise surprise, a must for a travel writer don't you think?)
When I am on a trip (some of you may call it holidays) I make sure I spend at least 2 hours doing something related to writing. It can be a mixture of the above – because as a travel writer every trip is a possible story idea, and a story idea can become a commission and a commission = getting paid.
I will spend 30 mins checking my emails in the morning before going out sightseeing.
During the day, I will take a notebook with me in case any particular idea pops in my head or if I see anything interesting that I want to look up further when we get home.
At the end of the day, as we are settling down back in our accommodation, I spend an hour or two on the blog, or writing to editors if an idea is apparently and timely.
Some of my most productive times on trips are when we are on long distance trains, or at the airport waiting for our flight. These are my reading and research time!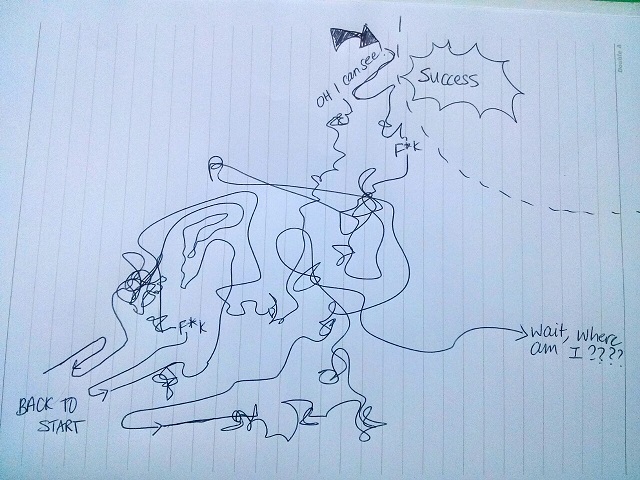 So, still think I do nothing?