It's not that it was unplanned, but I just didn't think of the fact that I'll be able to experience the Christmas markets again this year after Leipzig and Dresden.
However, as we began to plan our annual Christmas and New Year getaway, I realised that we will in fact, be visiting Budapest during market season!
So here we are spending Christmas in Budapest, and it's absolutely freezing, but it finally feels like we are celebrating Christmas, because let me tell you, we didn't always enjoy Christmas!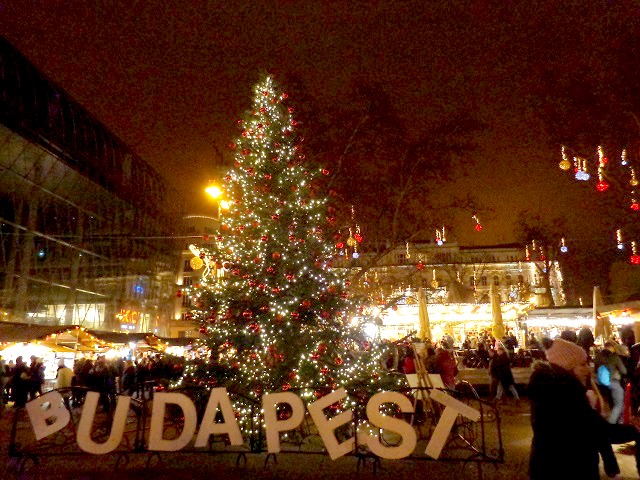 Why we avoided Christmas on our travels
Back in Sydney, we avoided Christmases like a plague. It is a religious holiday (yes, it's a religious holiday, not just an excuse to over spend on presents) that doesn't really mean much in Australia anymore where the true spiritual meanings of Christmas has been replaced by mass commercial retail-ism.
As a child, when you learn of Christmases abroad, there has always been images of snow and people in long warm coats, singing carols under a giant Christmas tree or around a log fire… unlike the Aussie Santa that look more comfortable in broad shorts and a pair of thongs! (Just to clarify for non-Australian readers: thongs are flip flops)
So, every Christmas, we take off, and make a point of visiting non-Christian countries (Malaysia, Thailand, Brunei, Cambodia…) in an attempt to escape the commercialism that now defines Christmas.
That didn't work by the way, on our annual Christmas travel, we still found a blow up Santa in red coat proudly being displayed as a centre piece at the local shopping malls everywhere!
That just shows the globalised commercial power that is Christmas!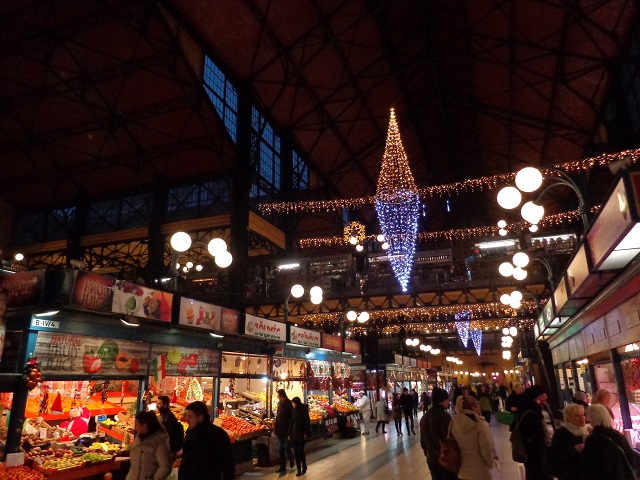 So we like Christmases now?
Since we moved to the UK, we have started to embrace Christmas again. It feels a lot more like Christmas, now that it's cold and makes more sense for Santa to have his furry coat on.
In Continental Europe, Christian countries celebrate the holiday with a lot more tradition and less of an excuse for retail therapy, with hand crafted decorations, Stollens baked to traditional recipes and shops are not open 24 hours just because.
Not to mention all the eating at the Christmas markets!
Yes, I know times are changing and even in Europe shopping is an inevitable part of celebrating Christmas, but still, people are more likely to attend church, to carve crafts for their tree and to enjoy a bit of traditional Christmas community festival.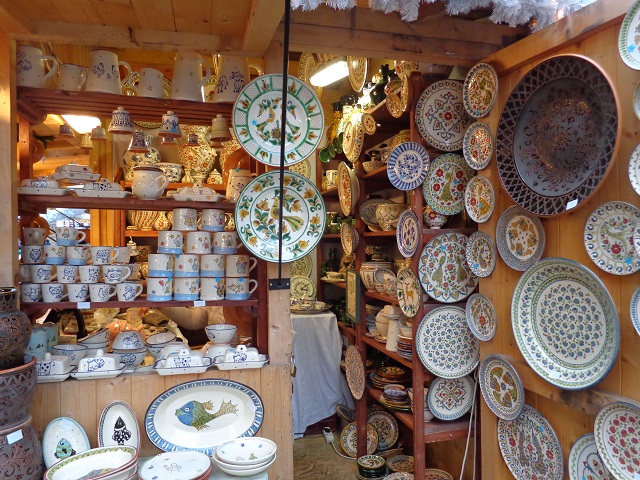 So what's with Christmas in Budapest like?
Bloody cold! :-)
And our first night of Budapest in all its Christmas dressing has been glorious. The best thing? It snowed!
Ok, it tried to snow. I saw the flakes floating down with my own eyes, but there wasn't enough to create a scene and by the time the flakes hit the ground they melt so… however, I could technically say it did snow!
Budapest is very festive, and they love their lights and decorations! Major commercial streets have been fitted with some sort of festive lighting, and their historical buildings mostly light up too, which makes night time especially wonderful.
It is also surprisingly less 'marketed'. When I say that I mean, I actually have not seen one single red coated Santa Claus since we got here! (Or maybe I just wasn't looking at the right places)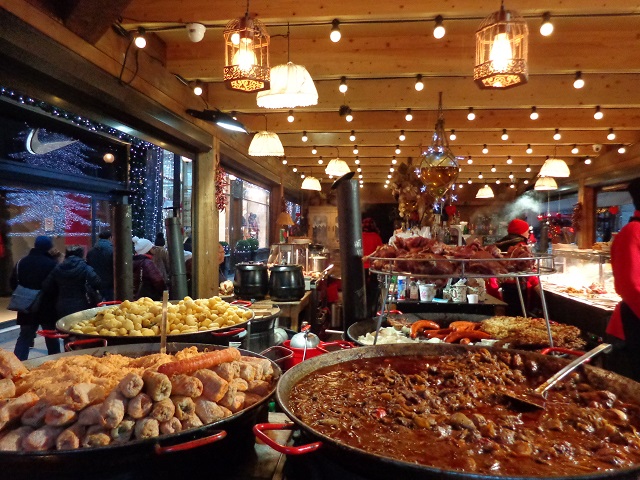 What about Budapest's Christmas Markets?
Budapest has three Christmas markets, and they don't stop on the 23rd December like the more traditional German markets – these ones will stay open until 31 Dec! (So I heard).
There are plenty of lights, plenty of food, and naturally, plenty of hot alcoholic beverages. Not to mention, the best places to buy souvenirs, especially textile and wooden everything!
And the best thing is that it isn't peak tourist season so it's comparatively quiet here in Budapest, at the markets, as well as else where.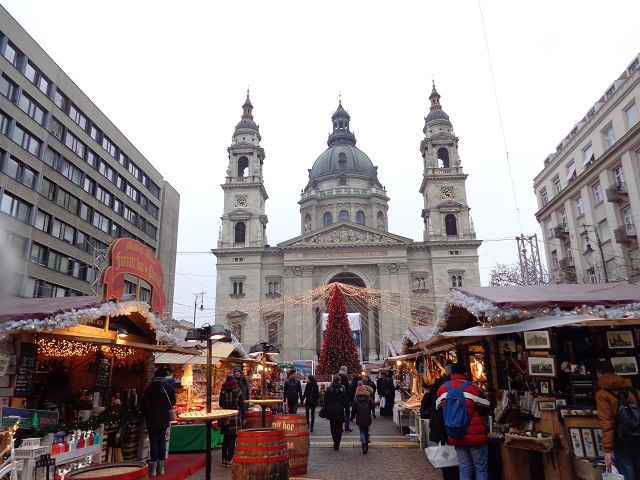 Our markets tour began at St Stephen's (Szent Istvan) Basilica where a small ice rink has been set up around the Christmas tree. The little square is perfect for the market and it is the less crowded market to go to, and has more 'local' things to buy rather than just the same store sold things being sold at market stalls.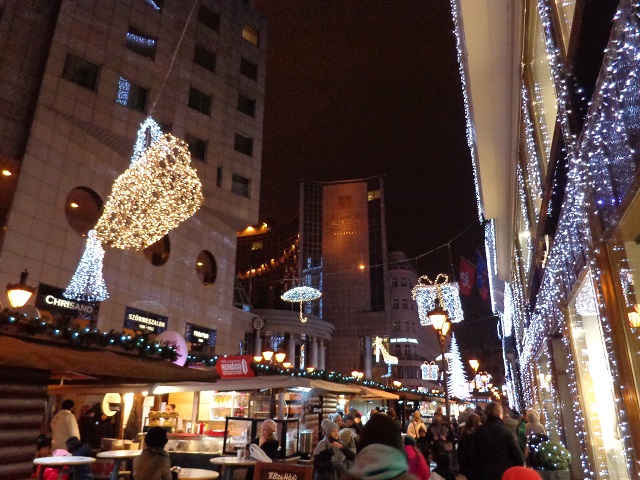 Next up, is one kilometer worth of markets on Deak Ferenc street, leading into the centre of the shopping district, ending at the Vorosmarty square. The decorations are fantastic here, with 'shopping' being the main theme, with Christmas lights being shaped into presents, shoes, handbags etc. The stalls are a little more commercial here but the atmosphere is a lot more fun.
The third market, I have been told, is held at the Castle Gardens across the river on the Buda side, which we shall be visiting tomorrow!!
Budapest is absolutely fascinating. I'll update further in more posts to come!