Knowing very well that Prague was going to be in absolute tourist chaos, en-route from Bratislava to Prague, we decided to stop over at Czech Republic's second largest city Brno to experience a quieter Czech life.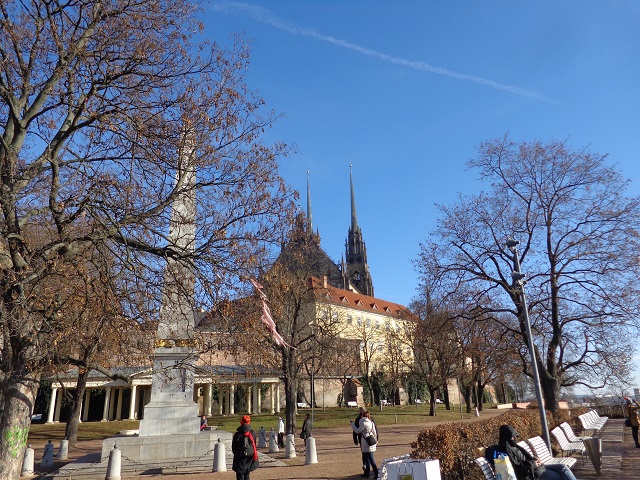 We arrived by train, and just as we alighted in Bratislava, we were the very few non-locals getting off the train in Brno.
What seemed to be a small place on the map turned out to be a large and vibrant city. Brno really surprised us. It essentially is a mini-Prague, with a castle perched on top of the hill and its old town sprawled beneath, what it was missing is a similar bridge to Charles Bridge and the tourists!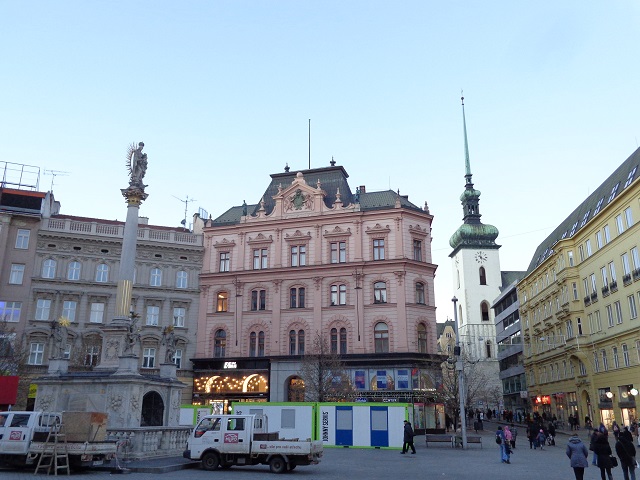 Brno centre is vibrant and full of energy
The last time I was in the Czech Republic, the country has not joined the EU yet, and just as I had been impressed with Poland's transformation, I am now in awe of the good being in a collective free market can bring to a previously deprived economy.
Brno is thriving, and you can tell by the number of international brands as well as independent cafes and boutique bars sprouting up around the city. The old baroque style buildings join to modern style blocks of glass windows are a common sight around the city.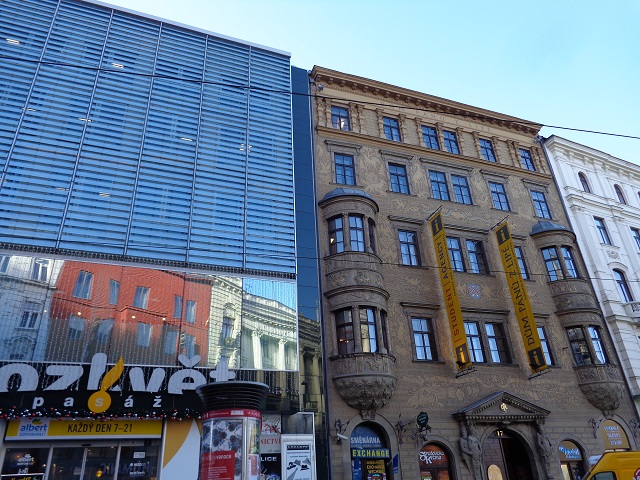 Old churches, still with their wonderful interior are dotted around the city, and restaurants serving international cuisine are now being frequented by locals.
13 years ago it was hard to find anything non-European but it is now as easy to have a good Vietnamese pho in Czech Republic as it is in cities like London and Sydney, and surprisingly authentic too!
Other than restaurants, Brno has an abundance of cafes, many roast their own beans and boast to be 'the best coffee in town'!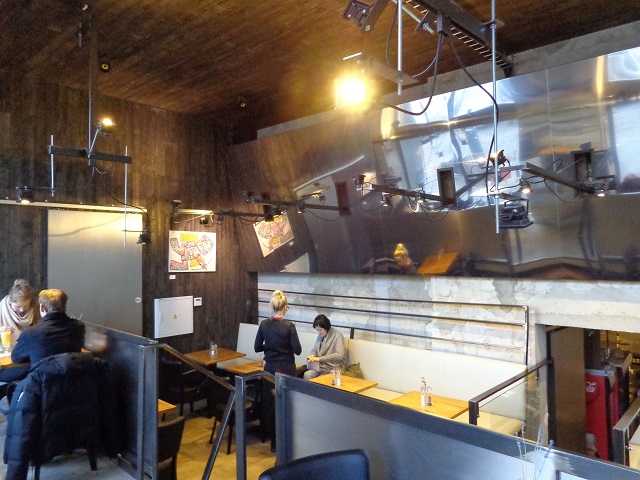 Here's a tip. When you are travelling in a new place, never – I repeat, never – go into the local English/Irish/American pub. Look beyond the main streets!
The best places are usually where students hang out, so find out where the local university campuses are, and go in that direction!
We did happen to walk into such a bar, a small one called Pivni Zakladna. The owner was friendly and the beer cheap and great, and the best thing is that we were among locals!
Yes, I am aware that I have now advertised it to the world and yes there will be more of you heading there, but you know what? Those who frequent Irish/English pubs don't generally bother looking around for it so don't worry, you'll be among like minded people :)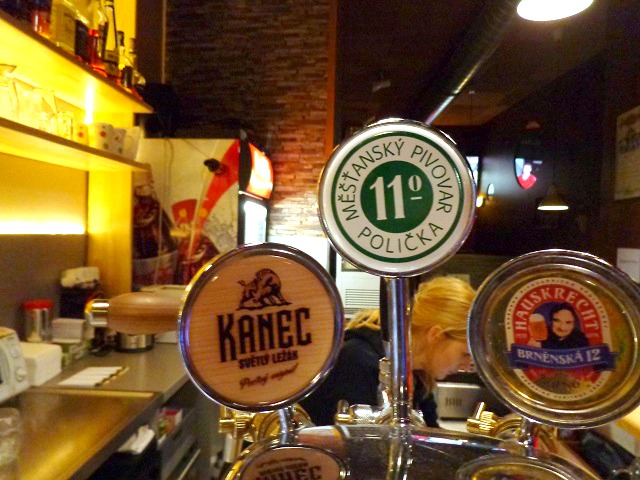 Sights above ground in Brno
The major sight in Brno is the Špilberk Castle, whose silhouette dominates the Brno skyline. It is the best place to get a good view of Brno as well as learn all sorts of history about the city as the castle itself has a history dating back to the 13th Century, and its Brno City Museum is interesting.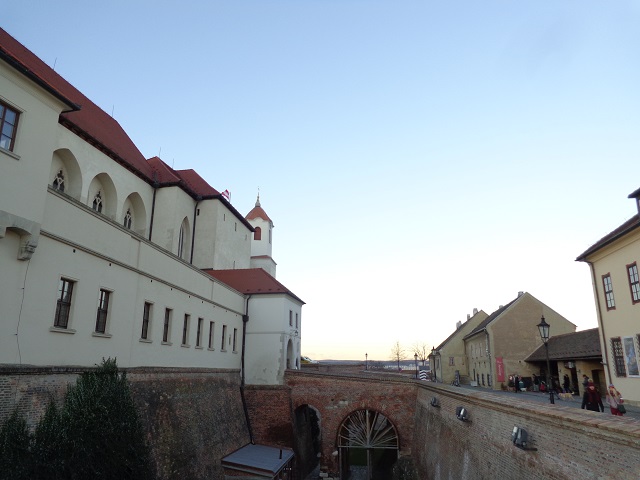 Do visit the Castle's Casemates, which during the 18th Century was known as "Jail of Nations" under the Habsburg empire.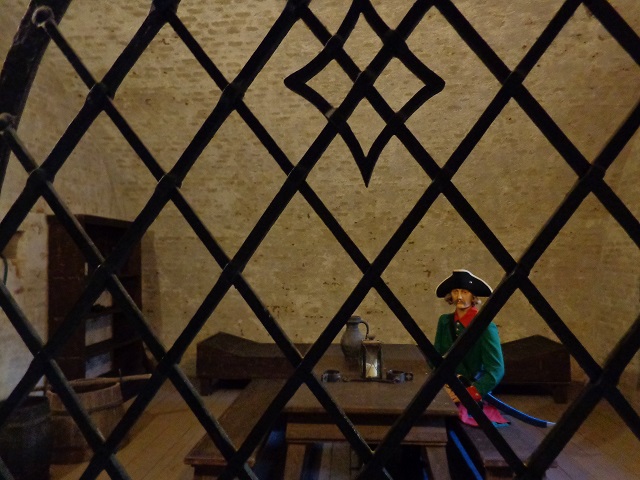 During World War II, this area was occupied by Nazi Germany and their extension of the casemates into bunkers can also be viewed, including their original telegraph lines still hanging among the brick walls.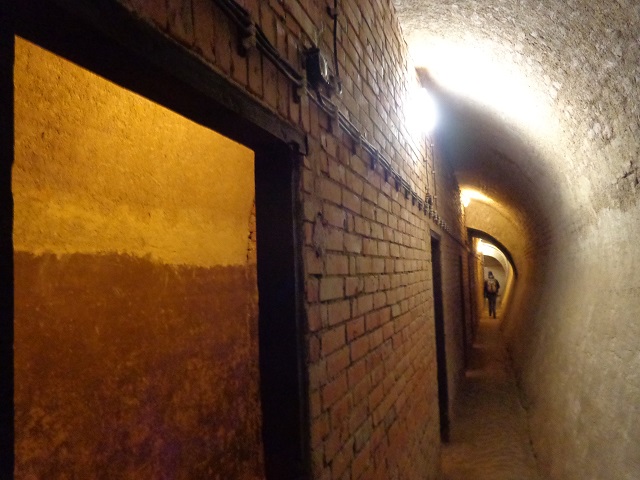 The Old Town Hall of Brno is now the Tourist Information Office. The building itself at its most historical dates back to 1240, making it the oldest secular building in Brno.
The passage way under the famous Gothic portal with a crooked turret is believed to be occupied by a dragon – today it's really just a blown up crocodile – leads to the old chambers and city prison. You can climb up to the clock tower for a good view of the city's surroundings.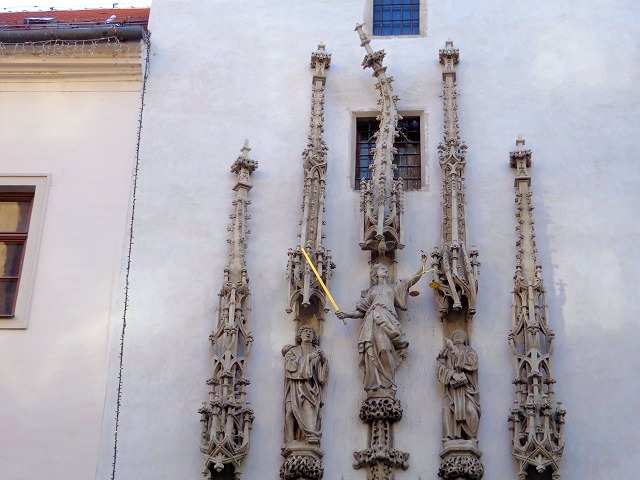 Remember to look up when visiting places like Brno. There are always loads of interesting finds when you look carefully at gargoyles of churches or carved patterns on buildings.
If you happen to be under St. James' Church, you'll find a little man positioned over a window of the church tower mooning everyone!
If the day is warm and bright, Brno has some great parks for walks. Locals can be seen walking their dogs at the surrounding park land of the Špilberk Castle, or at the beautiful Lužánky park, the oldest city park in the Czech Republic!
Learning all about Brno's past underground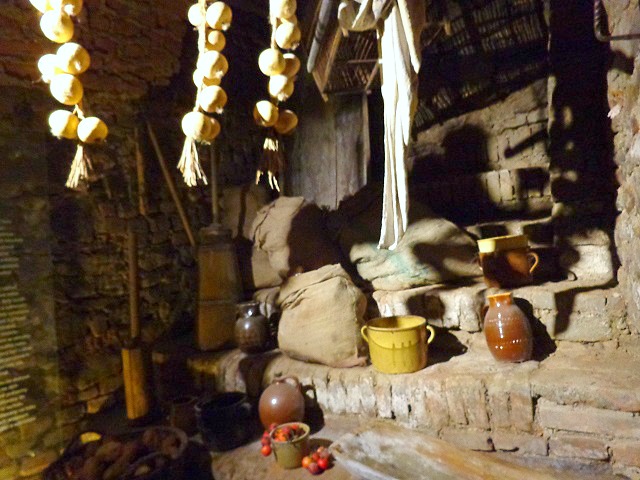 Not too many notice this, but Brno has an extensive underground network of tunnels dating back to medieval times that were used as food storage, wine cellars and torture chambers.
And a section of it is now open to the public to view!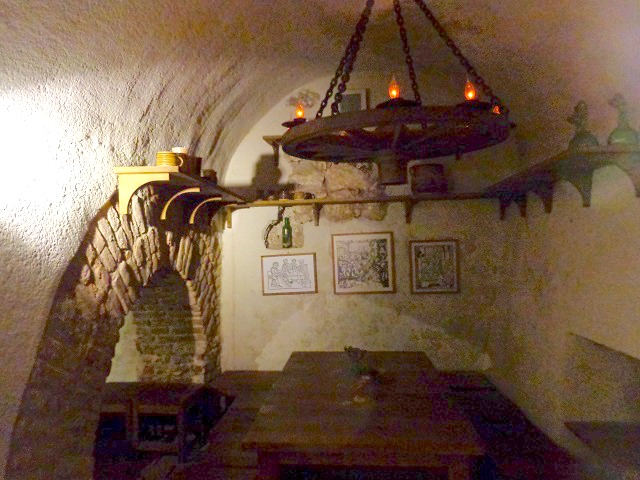 There are three parts to Underground Brno. First, you have the Labyrint (Labyrinth) – which must be visited on a guided walking tour, is a serious of tunnels underneath Brno's oldest squares.
As you go along, you get to see how it was used as wine cellars, as food storage (this part of the underground can get down to 2-3 degrees, perfect for foods that require "refrigeration"), as alchemists' workshops and as torture chambers.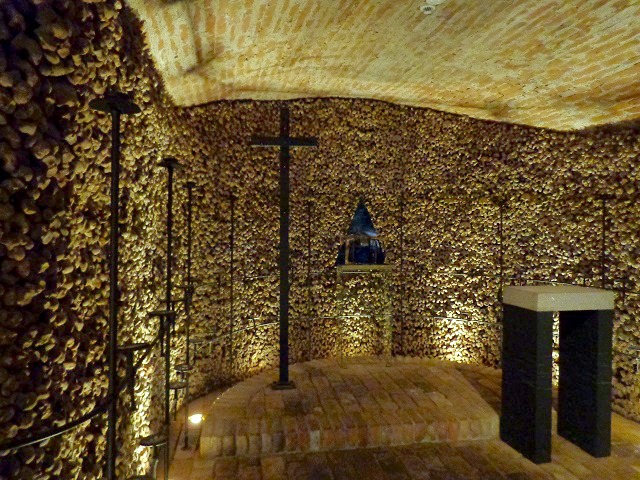 The next underground experience is an eerie one. It is the ossuary under St James' Church. 50,000 people have died and were mass buried here during the Thirty Years' War, as well as through the plague and cholera epidemics.
The bones are neatly arranged as walls and a small chapel is dedicated to the souls that will be forever trapped here.
Then, a bit more history can be found at the Old Mintmaster's Cellar, where the history of currency in this part of the world can be learned as well as look at some of the coins that were minted throughout history, learn the process and documents on the craft of minting.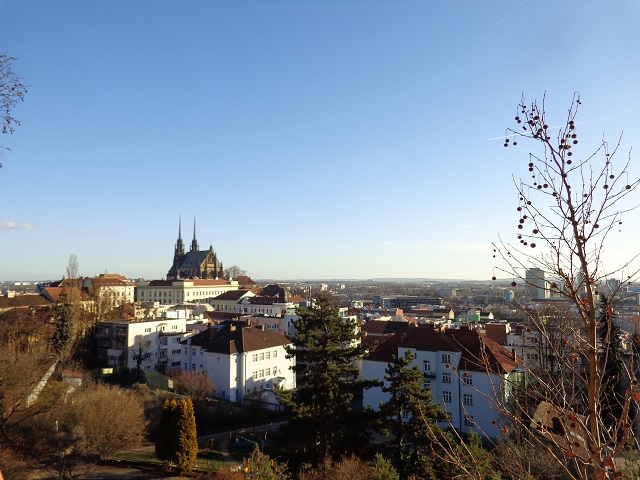 Wines and other sights surrounding Brno
Brno is the perfect base for the Moravia wine region, just like Maribor in Slovenia, is one of the undiscovered wine routes in Europe. It is most famous for its riesling, and can be tasted at Znojmo, one of the prettiest wine towns in Moravia.
Not only that – the Battle of Austerlitz – also known as the Battle of the Three Emperors, took place in this region on 2 December 1805, with Napoleon's forces defeating the combined might of Russia and the Habsburg Empire. Naturally, a museum has been set up in the town of Slavkov to tell its story.
There's plenty to do and see in and around Brno! Why just focus on Prague the next time you are in the Czech Republic?