Ah, the beautiful Prague…
I know my last post about ways to escape the crowds in Prague may have put you off from visiting…
Yes, it is absolutely chaotic and yes, we were there in winter. So, in summer during the main tourist season, it must be worse!
However, there is a reason. Prague really is one of the most beautiful cities in Europe and naturally everyone wants a piece of her. So, how that you know how to avoid crowds, I'll show you just how beautiful Prague is so that you know why I am saying: come visit anyway!
City of a hundred spires
Prague is nicknamed the City of a Hundred Spires. You can see why. Its Gothic architecture from the 13th to 15th Century is famous for the spires that rise from churches and towers; on top of that, the addition of the Austrian influence and its Baroque style buildings just make Prague even more beautiful.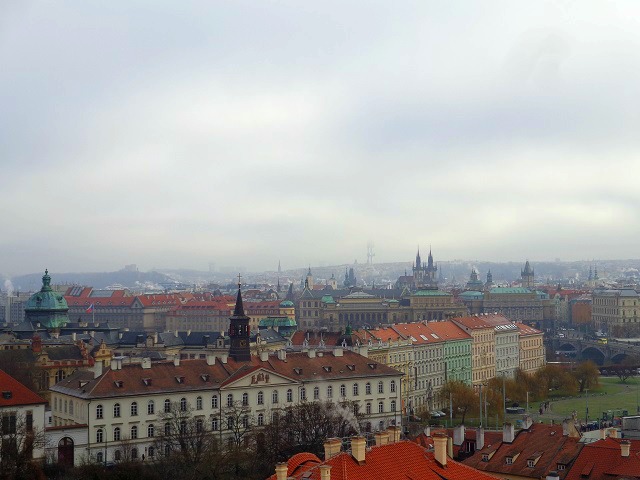 The river
The Vltava river divides Prague into two halves (like most European cities). It is crossed by numerous bridges of different styles, and various levels of flow control and lock.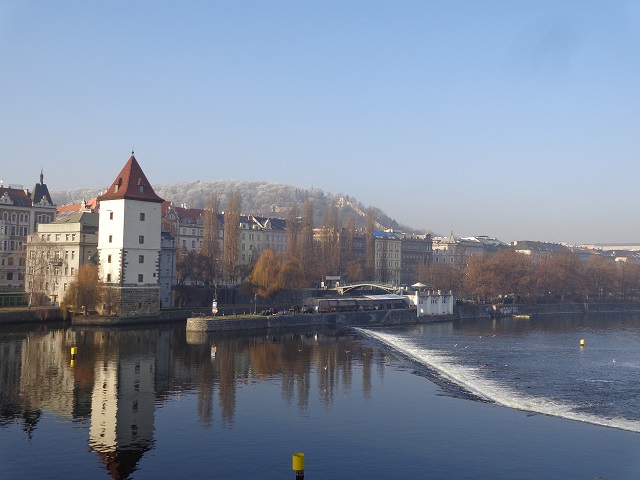 Petrin hill
One of my favourite places and it's easy to get to. The Funicular from the bottom of the hill is part of the city transport network, so it's cheap and easy to get up to Petrin hill. This is the morning of the new year. We got there early, had the entire place to ourselves.
Beautiful isn't it?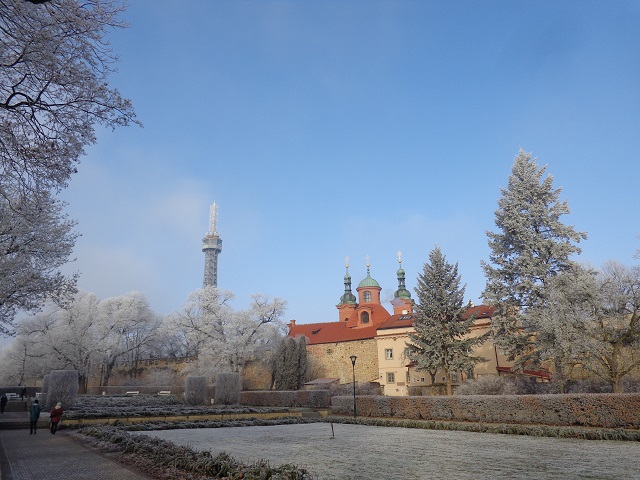 The umbrella man
While there are plenty of historical sites in and around Prague's old town, the surrounding new extensions of the city has plenty of modern quirks about it.
Creativity is hitting the student hangouts and if you are willing to step out of the tourist zones, you'll find little artistic works like this.
Remember to look up!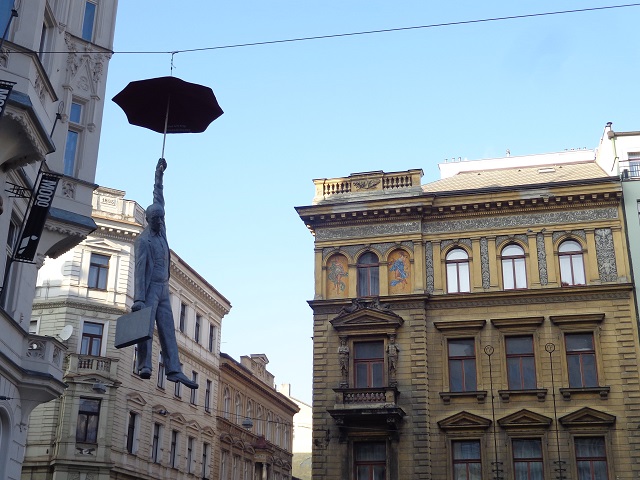 St Nicholas' Church
Right on the old town square, most people don't bother coming in but it's worth your while. This beautiful chandelier is the centre piece of the church!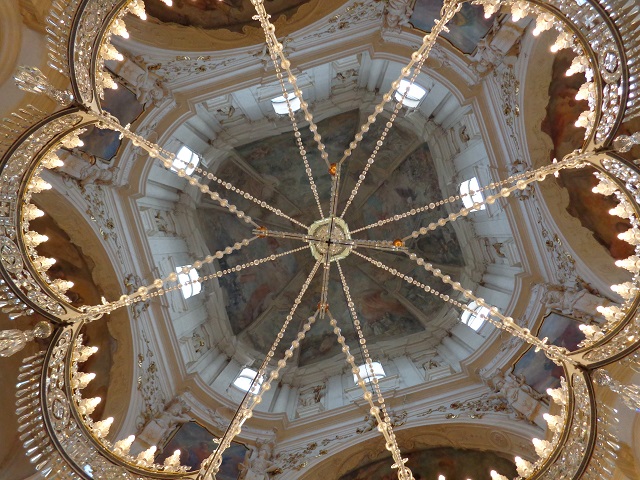 Kostel Nejsvětějšího Srdce Páně
This is the unusual church we found around the Vinohrady area. Doesn't it look more like a train station?
I thought so too.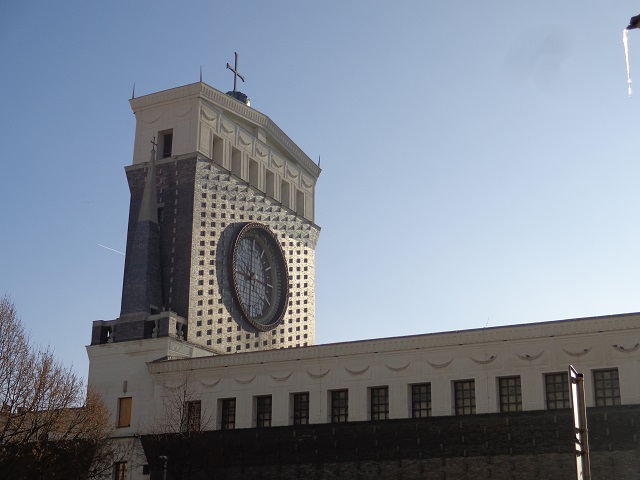 Strahov Monastery Library
I've heard about this historical library for years and I've finally got to visit it. The Strahov Monastery is just beyond the Castle compound, and is easy to get to by tram. However you'll be surprised how many people don't even know this stunning library exist!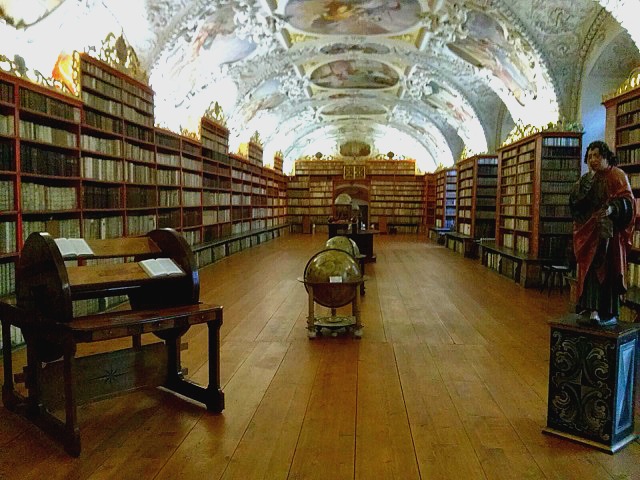 Žižkovská Television Tower
The tower prides itself to be the second ugliest building in the world.
I wouldn't call it ugly, but it certainly is quirky! There is one hotel room for hire up there. Maybe next time…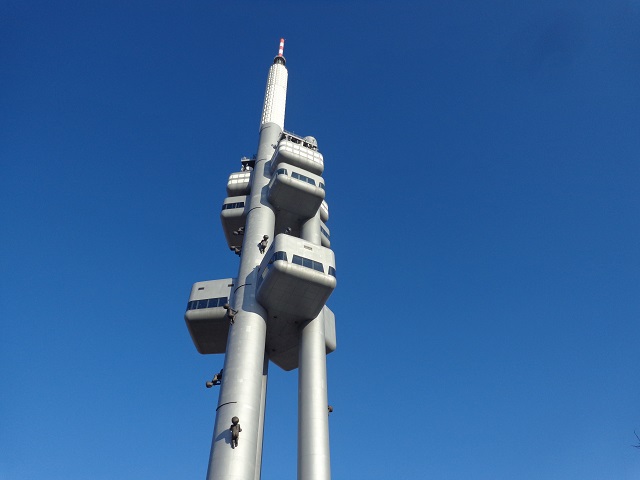 The Old Square
Other than Charles Bridge, this is the second most visited sight in beautiful Prague. The Old Square has the famous Astronomical clock and is the centre of all tourist activity.
Christmas markets are held here every year.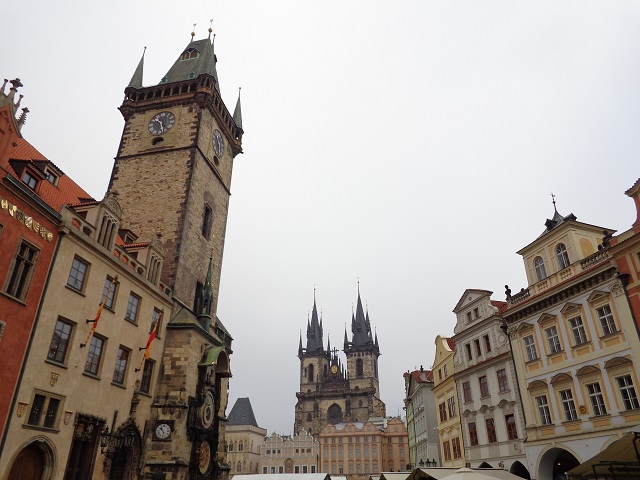 The Boulevard
The major boulevard of Prague, and is famous for being the site of many protests and revolutions against the old Soviet rule, and is the centre stage of the Velvet Revolution in 1989.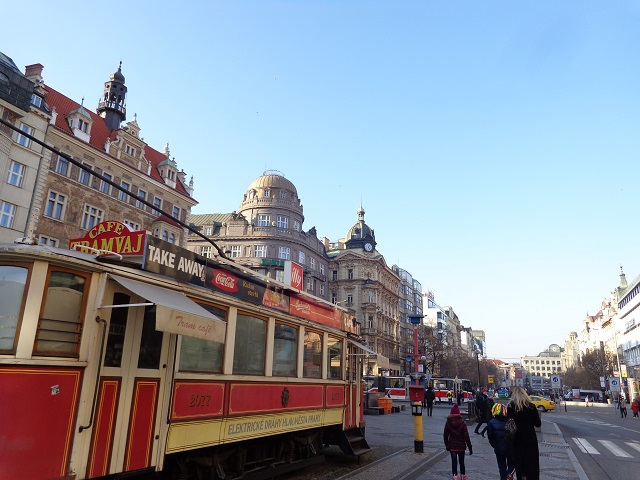 Charles Bridge
This 14th Century bridge is still standing and holding up hordes of visitors each day!
Get up early. As you can see, the bridge is near empty at 7:30 in the morning!
Prague's Bridges and Trams
One of the most beautiful sights of Prague is an aerial shot of the river and all its bridges.
Too bad I don't have such view point, however I wanted to end this post with this photo, a tram crossing Svatopluk Čech Most (bridge). I loved the tram ways of Prague, and this photo captures both of my favourite things in Prague.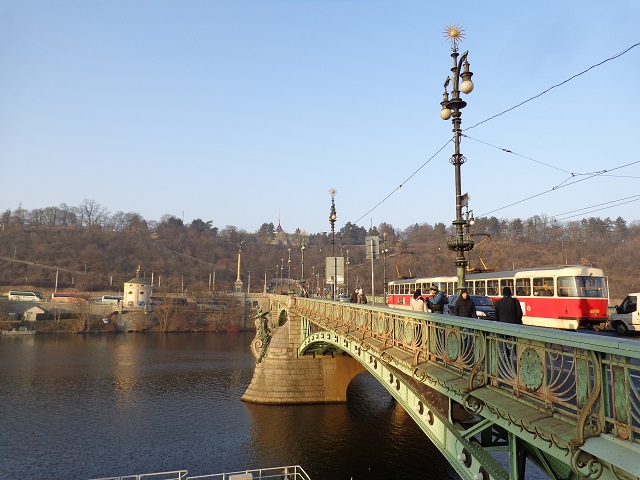 Have you been to Prague? Did you manage to get some great photos in?