I have always been a big advocate for public transport, whether at home, or on the road.
Public transport to me, is a way to travel and to experience a place like those who live there. We are always complaining about being treated like tourists wherever we go, yet, many still book themselves onto tour groups and those sightseeing buses.
While the train and the tube may be the fastest way to get around London, when I am not in a hurry I always look for buses to catch. Why? Because I love sitting on the upper deck and watch the world go by around me!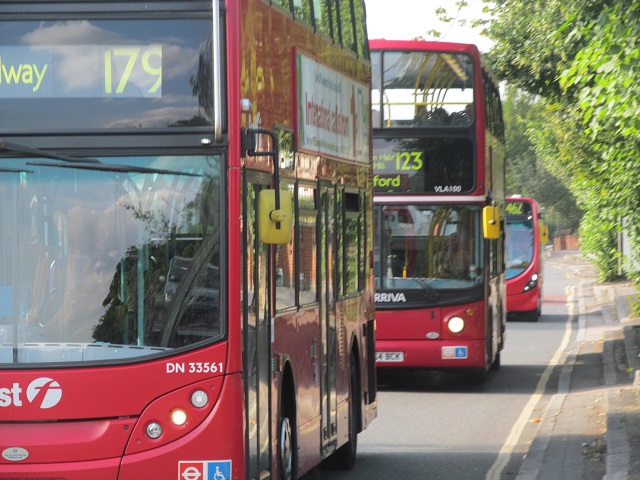 Why should you use London's red buses?
If public transport can get you to the same place, at a cheaper cost and a more local experience, why not use it?
This specifically applies to London. A city whose double decker red buses not only takes those of us who live here to and from work and play, they are also fantastic for sightseeing opportunities in and around London.
Why pay £20+ to go on a tourist bus when you can get one for £1.50? (Or, at the most public transport is capped at £12 a day for off-peak usage!)
Buses in London are charged at a once off fare so it doesn't matter how long you stay on it, as long as you don't get off and tap on another bus, then you won't be charged extra.
It means, if you simply want to look at the sights and get your bearing around the map, hop on one and stay on it for the duration of its journey, you might just discover that little piece of hidden London you have been looking for!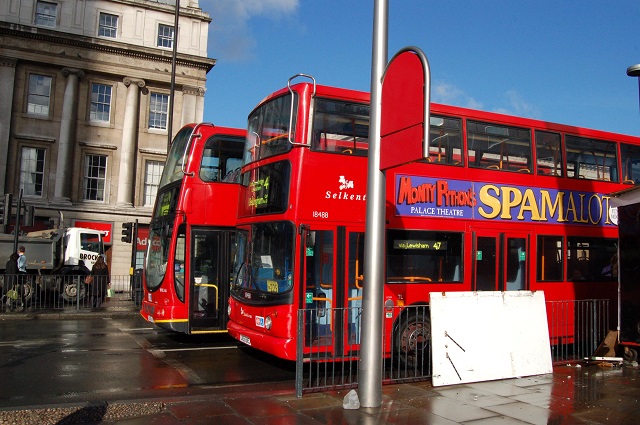 How to use London's red buses to sight see?
Here's a tip. Find where the buses begin their journeys, and preferably find a double decker.

The best seat in the house, is the front four seats on the top deck of the bus. These seats have views without any obstruction, even if the bus end up being crowded with people!
That's where you can get great views of your surroundings throughout the route and possibly take some great photos while you are at it.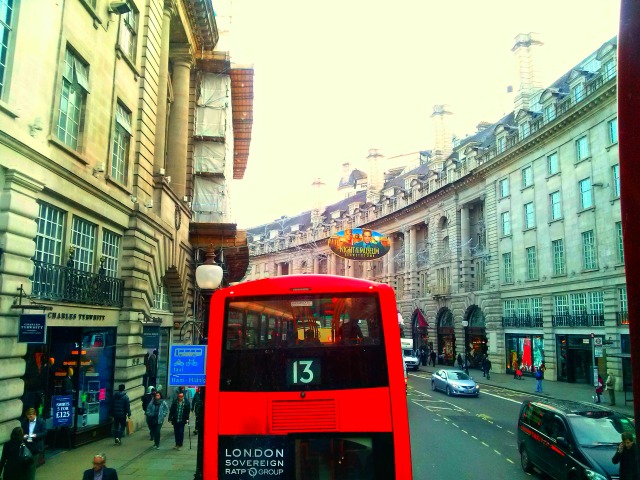 Which bus numbers has the best sightseeing routes?
There are so many buses in London, how do I know which one I need and which ones will give me the best overall route?
Never fear, here's my favourite four bus numbers in London. Hopefully this will give you a guide to just what you can do with London's red buses!
Bus number 139
This is my all time favourite, which begins its journey from London Waterloo station, stop E on Waterloo road.
This bus takes you across Waterloo Bridge, where you can get a great view of the Thames, down the iconic Strand past the Savoy Hotel, through Charing Cross, around Trafalgar Square, turns left on Piccadilly Circus onto the elegant (but chaotic) Regent Street, over Oxford Circus and stops at Baker Street, via one of London's lesser known market: Church Street Market.
Then, does an over at Lord's Cricket Ground, past the bustling West Hampstead before ending at West End Green.
Bus number 74
74 starts at Putney, an affluent Thames riverside suburb. The bus travels through the museums of South Kensington via the Natural History Museum, Science Museum and Victoria and Albert Museum.
It will cruise you past Harrods department store, skirt the boundary of Hyde Park with a view of Marble Arch. It's final stop is Baker Street, which is synonymous with Sherlock Holmes (visit the statue outside the tube station, as well as a museum dedicated to this famous fictional detective).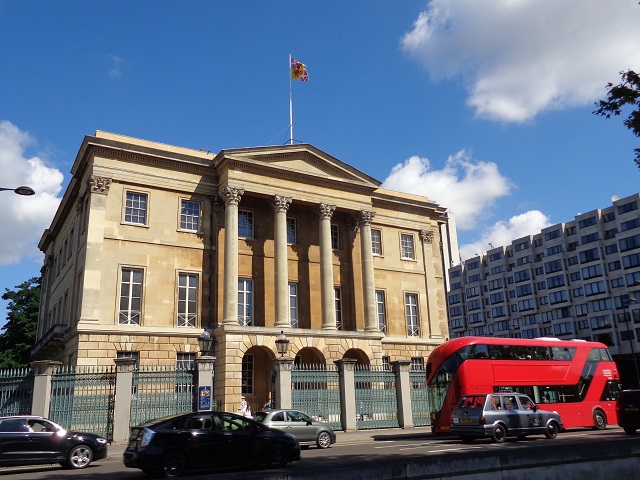 Bus number 9
If you are staying around west London, this bus will be ideal for you.
It starts at Hammersmith bus station and goes through some of the newly built up areas of London (Westfield Olympia for example), through vibrant Kensington High Street and Earls Court before passing Kensington Palace,  followed by the beautiful Royal Albert Hall on one side and the monument of Prince Albert on the other.
The bus winds around Green Park and Pall Mall before circling Trafalgar Square to arrive at Charing Cross, and eventually, terminating at the cultural centre of Somerset House.
Bus number 24
Finally another great bus route you can take to see sights that haven't yet been mentioned. Bus 24, which transport passengers between the Royal Free Hospital at Hampstead Heath (bus stop Z) and Grosvenor Road along the River Thames.
This route takes you past Camden, famous for its markets and vibrant community atmosphere, through to Euston and Tottenham Court Road, the part of London known for great shopping, then successively visits major London attractions via Leicester Square, Trafalgar Square, under the arch into Whitehall, the Horse Guard Parade, Big Ben and House of Parliament, Westminster Abbey, before finally stopping at Grosvenor Road, location of the New Scotland Yard building.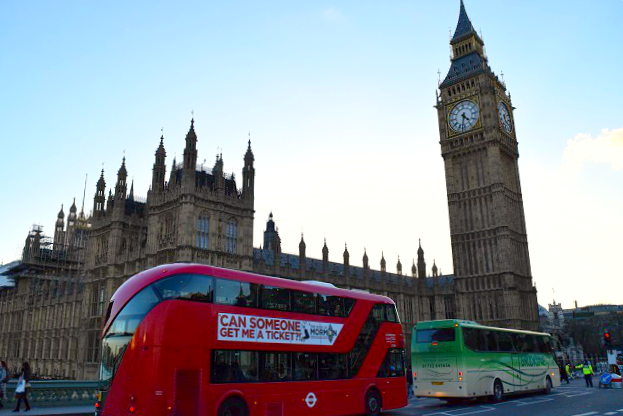 Time to travel with London's red buses!
The best thing about travelling by London's red buses is that you are not limited on time (as opposed to purchasing a sightseeing bus ticket for 24/36 hours) and you pay for only the trips you make.
You can choose to get off at any point and be close to most of London's wonderful attractions, or simply stay on til the very end, and catch the next service back down!
Have you travelled by London's red buses before? Share some of your favourite routes with us in comments below!