Taipei is getting ready to host this year's Universiade, and earlier this year has launched a double-decker, hop-on, hop-off city sightseeing buses around the city.
Although, personally, I've never really enjoyed these fixed destination tourist buses, and everywhere we go, we try to use local public transport to get around. Just like in London's red buses are great sightseeing options, Taipei Metro's ultra efficient and cheap system is a great way to see every attraction in the city as well as hidden corners!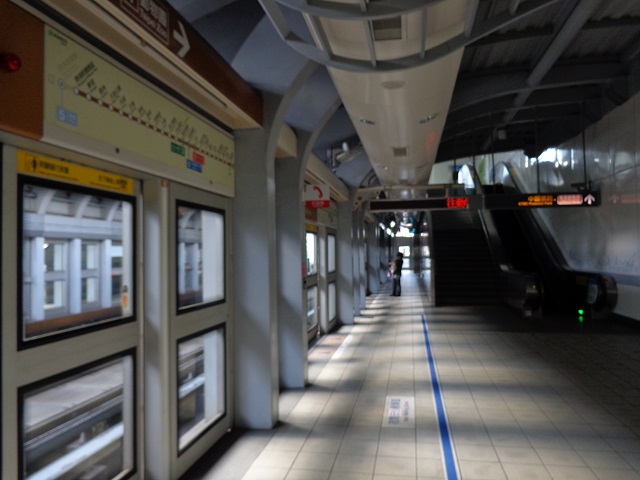 First things first… get yourself a Metro ticket
Taipei's metro tickets come in various forms. Depending on how much you are going to use the service you may want to choose between buying a single ticket or a multi-day pass, or just get a pay as you go top up card called 'EasyCard'.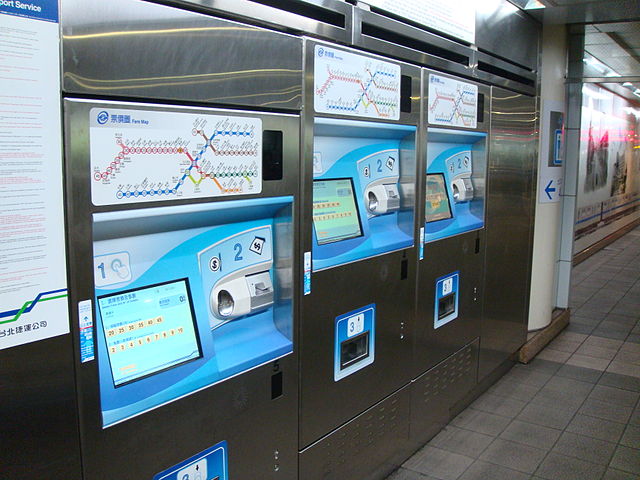 Taipei Metro single tickets
Tickets can be purchased from machines at the station – yes, there's a good English version – and you choose the price of the journey you want. To check the price, there is a metro map that tells you which station will cost what amount – and the cost starts at NT$20 for the closest stations.
You will be issued with a plastic coin. This is actually magnetic and what you do is, tap the coin on the sensor area (like you would with an Oyster(UK)/Octopus(HK)/Opal(AU) cards at home) and this will register your entry into the station.
The coins look like this: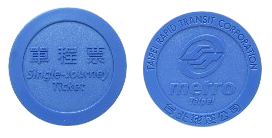 When you arrive at your destination, just drop the coin into the coin slot and voila!!
Metro multi-day passes
If you are going to be using the Metro a lot, and will be staying for a day, two days or three days, then getting a multi-day pass is worthwhile. You can buy them from the information counters at all Metro stations.
You can get 24/48/72 hour passes which gives you unlimited travel within the time frame.
The best way? Just get an Easy Card
Personally, if you are around for more than two days, but am not sure how much you'll use the transport system, then get an Easy Card. This is exactly like the Oyster(UK)/Octopus(HK)/Opal(AU) cards but better.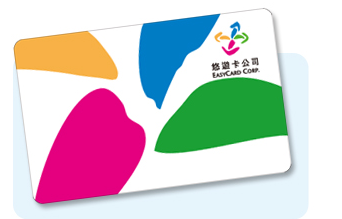 You can buy them from Metro stations or at any convenience stores displaying the East Card logo. You will have to pay for the card, but you can top up anytime, and even better use it to pay for other things that isn't the Metro.
You can use the EasyCard to pay for purchases at convenience stores, at food courts for your meals, pay for taxis, pay for buses…. think of it as a prepaid cash card! It is seriously that convenient!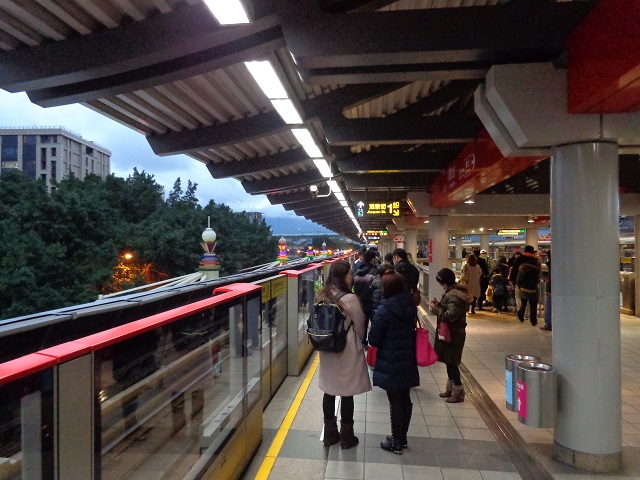 So… where can I go and what can I see with Taipei Metro?
Pretty much everywhere! The Metro system in Taipei is expanding all the time, and reaches to most corners of Taipei. So, as I said, there is really no need to pay the premium fee to go on a tour bus if you just get familiar with the Metro system.
However, just to start you off, here's a quick guide of where things are and how to get there.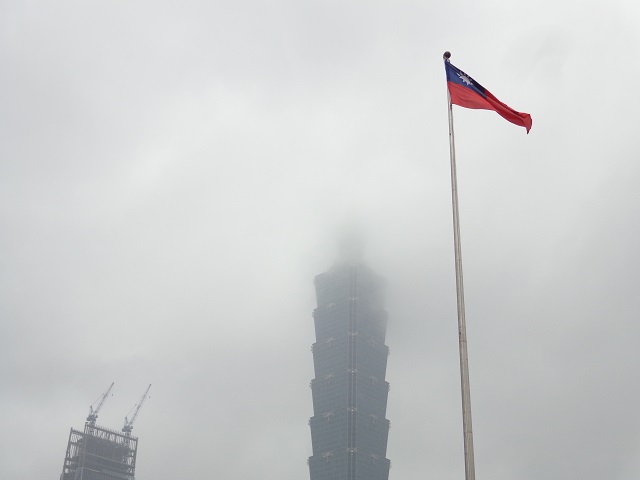 Taipei 101 and surrounds
If you are in Taipei, there is no avoiding the Taipei 101. Formerly the tallest building in the world, the bamboo like structure is visible from all corners of Taipei.
Taipei 101 has its own station on the Red Line, stop number R03. It is on the same line as other major attractions such as Chiang Kai Shek Memorial Hall, Taipei Main Train Station and Shilin, for the city's largest night market.
At the same time, from the Taipei 101 station, you can easily walk to Sun Yat-Sen Memorial Hall and the government district at City Hall (both of which have stations on the Blue Line as well).
At the end of the Red Line westwards, you hit the seaside town of Tamshui (or Danshui). Worth a visit to learn of Taiwan's European history at Fort San Domingo, as well as experience the old Taiwan by navigating through Tamshui old streets. It's a great day trip from Taipei if you have time!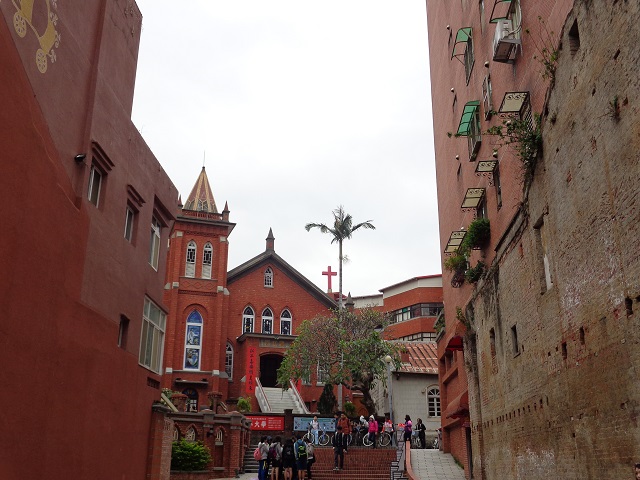 Taipei's parks and hot springs
Taipei isn't just a busy metropolis. It is surrounded by great parks to escape to, as well as hot springs accessible by public transport.
My favourite park is Dahu Park, accessible on the Brown Line with its own station.
Our family came from this area when this is still a farming region, and I have fond memories of playing beside the lake here at Dahu Park as a child.
The nine-turn bridge and the park's iconic curve bridge is picturesque, not to mention this is on the non-touristy side of Taipei, at the base of the hills that surround Taipei basin so you'll enjoy a bit of local experience here.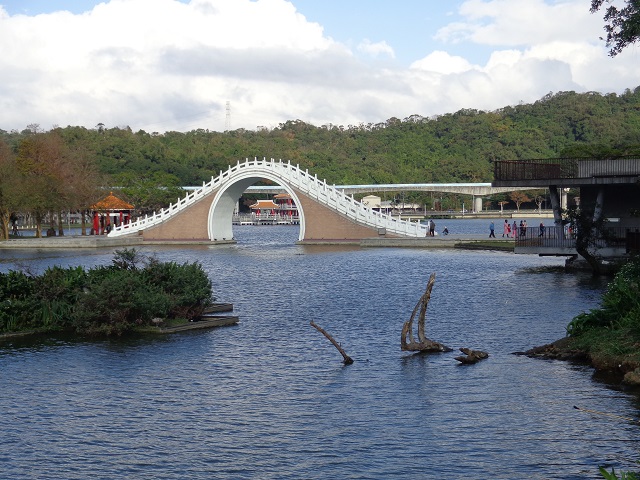 Alternatively, Daan Forest Park (station on the Red Line: Daan Park station) is a tranquil hideaway in the middle of the city.
It is Central Park to New York and Hyde Park to London.  The wildlife you can find here will surprise you – from turtles and herons on the lakeside to squirrels prying for your breadcrumb… there's also a fantastic children's play area if you are travelling with kids!
As for hot springs, the best ones are outside Taipei, and along the country's east coast however, that's not to say you'll be missing out on some soaking action.
Get on the Red Line and alight at Beitou station, change for a special service (R22A) to Xinbeitou for natural hot springs.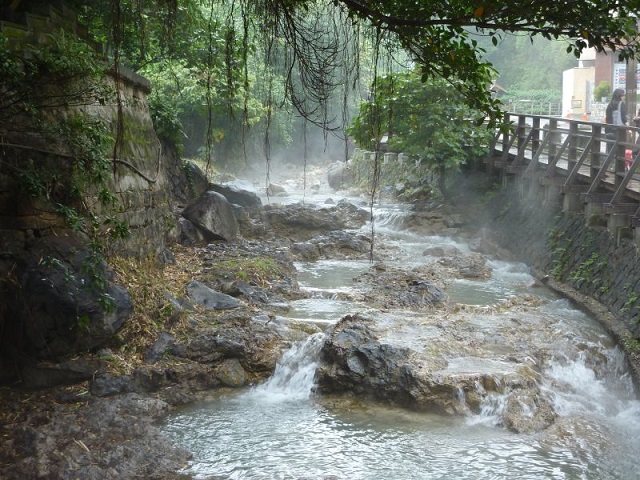 All hot spring areas were developed by the Japanese during the colonial times so don't be surprised that most hot springs are designed like how you would experience them in Japan.
There is also a Hot Spring Museum to teach you all about hot springs, and how they are formed/used/enjoyed/developed.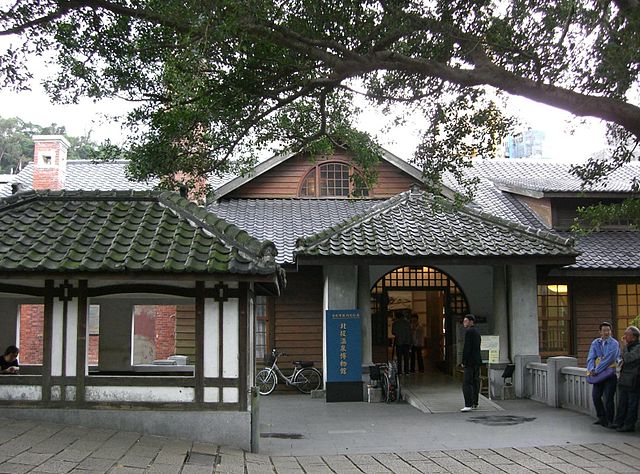 The Beitou area is also a national park full of green spaces, great for hikers and nature lovers and worth a night's stay.
Here's another tip – Red Line's terminal station Xiangshang has a great walking trail to the top of Xiangshang (Elephant Mountain) where you can get a fantastic panorama of Taipei. Most of the photographs of Taipei from afar have been taken from here!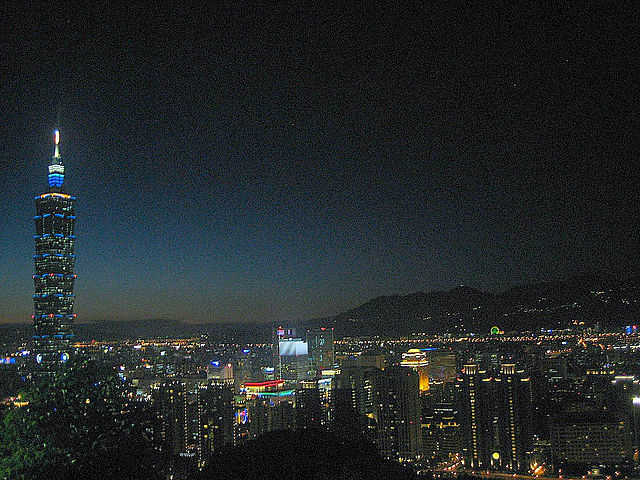 Also, if you really want to get away from it all, take the Metro to the end terminus of the Brown Line to Taipei Zoo, and then get the Maokong Gondola (also run by Taipei Metro) up to Maokong and enjoy a day at quality tea houses serving the best of Taiwan's teas, with great views!
Temples and night markets
The soul of Taiwanese culture are in its temples and night markets nestled in this concrete jungle.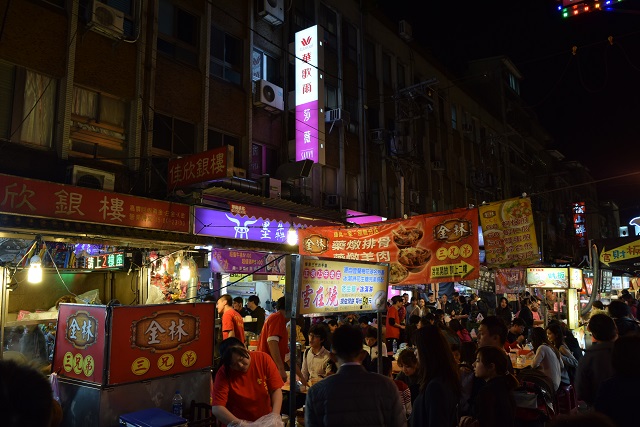 Most temples in Taiwan are Taoist temples, not Buddhist as most assume. You'll notice the use of the Yin/Yang globe rather than the traditional Buddhist swastika and lotus symbol (which is, NOT to be mistaken for the one used by the Nazis – this is a very common mistake!).
The most famous of the city's temples is the Longshan Temple, its station is on the Blue Line.
Another great temple to visit is the Ciyou Temple, dedicated to the sea Goddess Mazu, just outside Songshan station on the Green Line.This is also the station for Raohe Street Night Market, and access to walks on the riverbank inside the flood zone.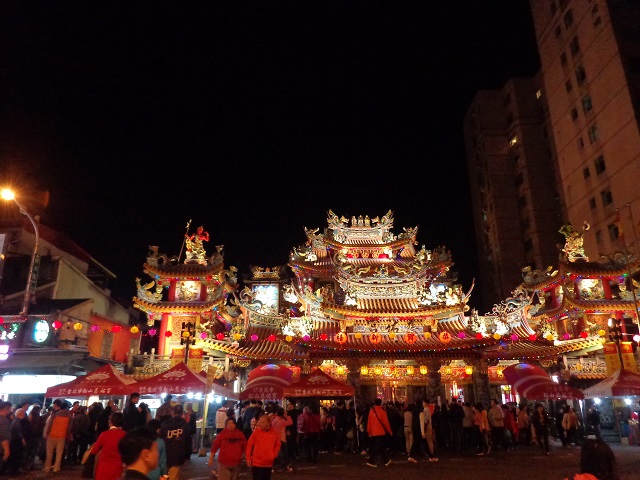 Another one worth the visit, especially if you are in business is XingTian Temple, station on the Yellow Line, which worships Guan Yu, the patron God of businessmen/women!
The largest night market is Shilin Night Market, on Metro Red Line and the most touristy the Huaxi Street Night Market, 5 mins walk from Longshan Temple station.
Smaller night markets are all around the city, and you'll find them around Taipower Building station on the Green Line.
You'll experience a more local affair at Ningxia Night Market, whose closest metro stations are Zhongshan or Minquan West Road. There are plenty of them – just ask the locals where your closest one is!
Shopping, shopping, shopping!
There are two major quarters for shopping in Taipei, depending on your taste. If you want to experience the cutesy style of shops you would expect in Tokyo for example, head over to the Japanese quarter – Ximending.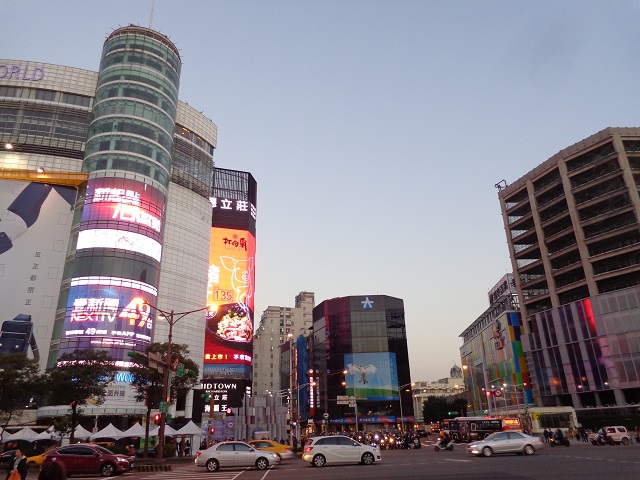 The Metro stop is Ximen, which is on both the Green and Blue Lines. This is also a great area to explore 'Japanese' Taiwan, as many of the old colonial buildings concentrate around this area, as well as old Japanese temples that were built here in the 1920s.
If you are more into American / European style shopping for the major brands and labels, then the American quarter is where you want to be.
Get the Metro to one of the 'Zhongxiao' stations (Zhongxiao Xinsheng, Zhongxiao Fuxing, Zongxiao Dunhau) and walk along – you guessed it – Zhongxiao East Road between these stations, there are plenty of department stores, all the American/European brands and plenty of Cafes.
Do explore the side streets as well – for boutiques that are local to Taiwan.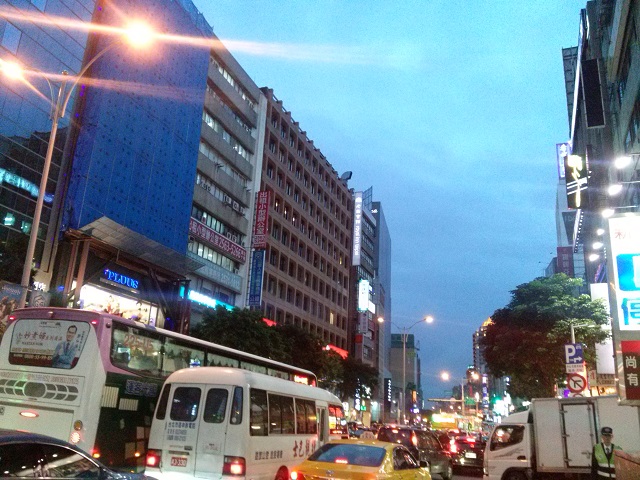 Where can I get more information?
At each of the Metro station, there is an information counter and the friendly staff will point you in the right direction if you tell them where you want to go.
Also, for a more detailed guide of where attractions are according to Metro stations, there is a very helpful guide published by Taipei Metro with a map of the Metro, as well as list of attractions and their access stations. Do pick one up when you get a chance!
Have some fun in the process. Every Metro station has a little souvenir stamp you can collect.
They are usually located on their own desk near the information counter, each featuring a different design to symbolise the surrounds of that particular Metro station! It's like a Metro passport stamp!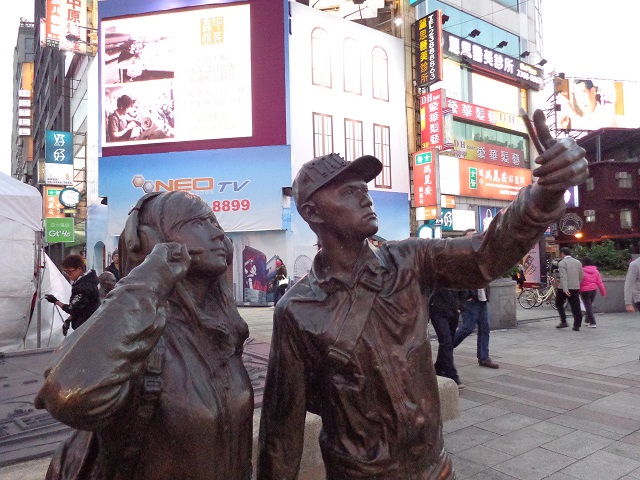 Click > HERE < to read more posts on travelling in Taipei!
Do you have more questions? Feel free to ask them below in the comments and I'll try my best to answer them!