I am not biased, but having experienced Taipei as an adult and as a tourist, it really is an exciting city to visit.
Here's a little guide to Taipei on getting in, getting around and essential information about travelling in Taipei.
Why you should visit Taipei (and the rest of Taiwan while you are at it!)
Taipei isn't just another capital, another big city. For those who don't really understand the Taiwanese identity, a visit to Taipei can give you a good foundation on the complex heritage and culture of this small island nation.
From the 16th Century Spanish and Dutch administration, to the 50 years of Japanese rule prior to World War II, to the still confusing state of affairs introduced by the take over of the island by the defeated Kuomintang (KMT) government from China… every part of its history can be seen in Taipei, along with all the local traditions and modern definitions of what makes Taiwan, Taiwan.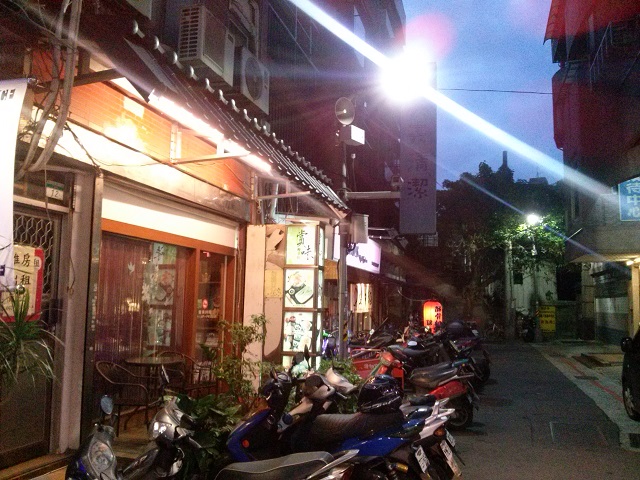 How do you get to Taipei?
Being an island nation, you pretty much have to fly to get in.
Taipei International Airport (TPE) is actually, not in Taipei. It is in the city of Taoyuan and is approximately an hour's drive from Taipei city.
Major international airlines have flights to TPE, including Cathay Pacific, Malaysia Airlines, Singapore Airlines, Emirates, Korean Air, Thai Airways, United Airlines… to name a few.
Taiwan's two national airlines – China Airlines (not to be confused with Air China – major political and quality differences!) and Eva Air also have flights to/ from Europe, North America and Australia.
However, cruise ships are now including Taipei in many of its north Asia itineraries. Look out for ships with a stop at Keelung, a major port 30 mins outside Taipei.
Getting in to the city from the airport
For a long time, the international airport didn't have train links. The only way were to get a coach (there are plenty of them, going in different directions but mainly to Taipei Main Train Station) and endure the traffic jams on the highway. A journey that should only take an hour can sometimes take up to three hours.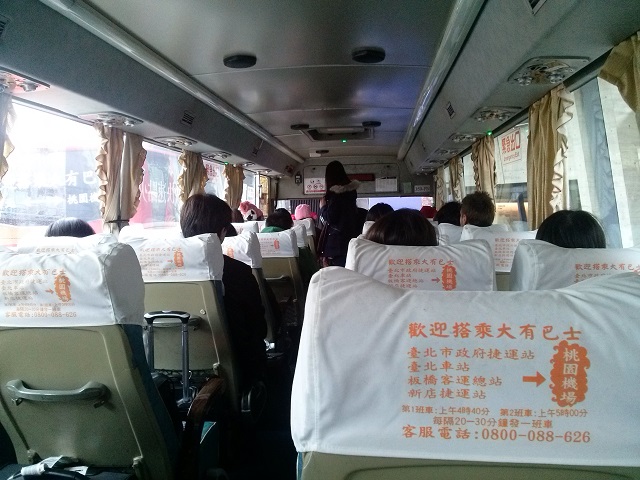 Then, the introduction of the High Speed Rail gave travellers one more option. Which is to take a public bus to Taoyuan Train Station and connect to the High Speed Rail to Taipei – this reduced the journey time down to 35 mins!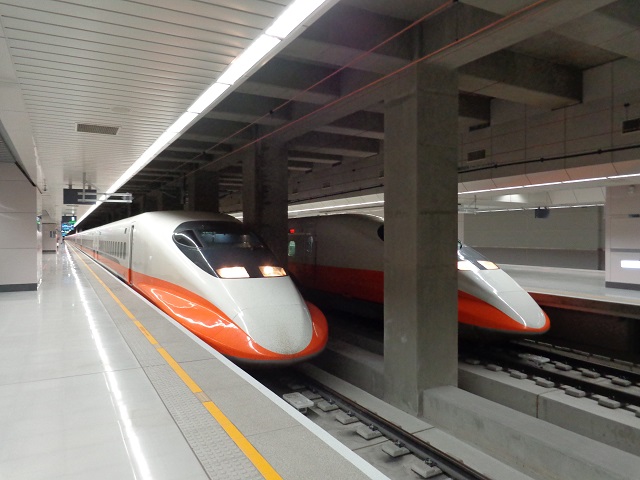 As of March 2017, Taipei Metro extended their line with an airport line. Which means, travellers now have yet another option to get into Taipei city. The new Metro line now runs from Terminal 1 and 2, and links all the way to Taipei Main Train Station.
At the Taipei Metro station, don't forget to pick up a guide to the metro, this includes a map as well as all the attractions that you can visit by Metro – the cheapest and most efficient way to see Taipei in my opinion!
Getting around Taipei city
Taipei is so well networked with public transport options that you almost will never have to walk ;-)
Use the efficient Taipei Metro
As mentioned, the best way to get around Taipei is by the efficient, fast, and cost effective Taipei Metro. The network runs to all corners of Taipei and you won't have to worry about traffic jams!
Here's a quick guide to using the metro: Sightseeing in Taipei by Metro
However, the Metro stops around midnight so you will have to rely on other forms of transport if you are staying out late.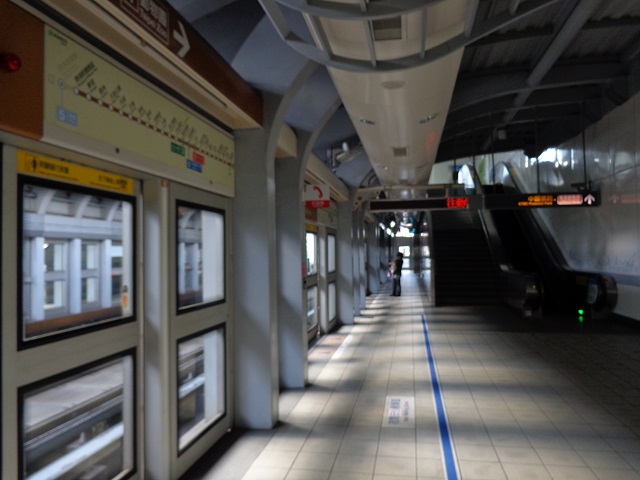 If you are up for an adventure, catch a bus!
Buses are great too and there is an extensive network even around areas with Metro connections. The downside is, you really need to know which bus numbers you need as most bus stops don't have English translations – although once you know the number you require, buses do have English labelling.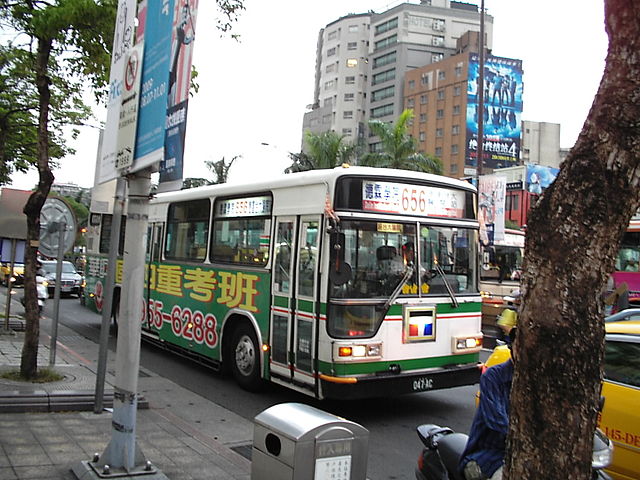 Friendly and reliable taxis
Taxis are metered and reliable – and probably the most friendly taxi drivers too! I have memories of taxis as a child (in the late 80s) and they weren't all that great then so on our recent trip I was afraid that they would either refuse to use the meter, or refuse to go a short distance – however even with my very accented Chinese they were nice and didn't argue one bit having to go just a short distance, and promptly turned on their meters. It's fantastic!
Taxis are yellow and can be flagged down anywhere on the street – official taxi bays are outside all major department stores and Metro Stations.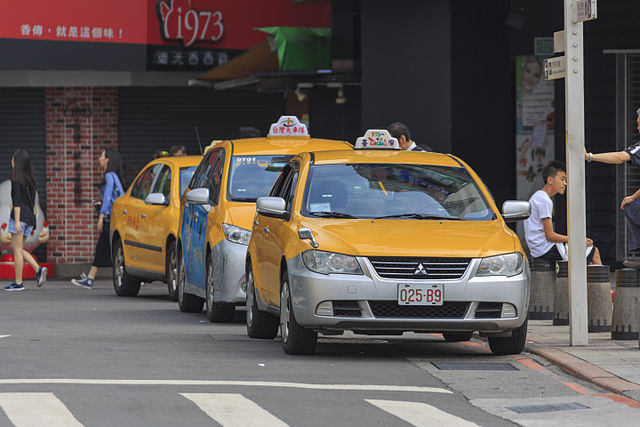 Get on a U-bike!
The city bike idea has hit Taipei as well, and I was surprised how much people actually do use them.
In a city known to be congested with traffic, locals do use the U-Bike from time to time for short trips to school and to go shopping. I also noticed that drivers are also on the look out for the bikes and generally keep a good distance to avoid collision.
So, if you are up for it, why not give it a go?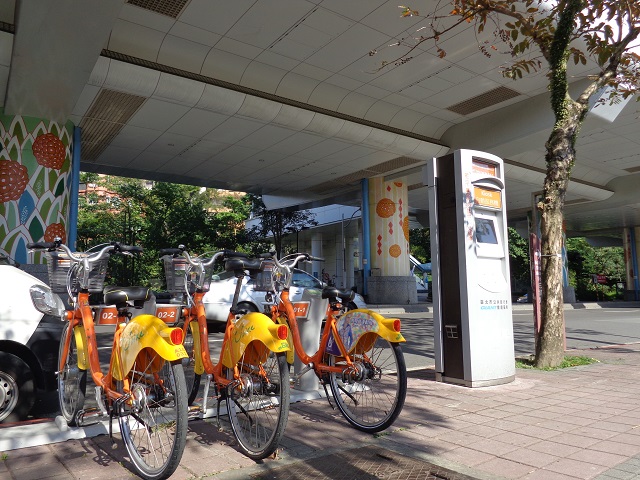 Paying for things
The legal tender in Taiwan is the New Taiwan Dollar (NT$ or TWD). At the time of writing, the major exchange rates are:
1GBP to 37TWD
1AUD to 23TWD
1USD to 30TWD
Use of Credit Cards
Other than major hotel chains and large department stores, Taiwan is still very much a cash culture. Credit cards are not widely accepted so make sure you have some cash on you! ATMs however are all over the place so that can always be your backup.
It is easy to pay using EasyCard
From my post about sightseeing in Taipei by Metro, I mentioned that you can pay for almost everything with the EasyCard. So if you are the type of person who doesn't like carrying cash around (like me), then top up the EasyCard with a bit of money and use it to pay not just for transports, but at convenience stores, at supermarkets, at bakeries, at food courts, taxis…. seriously, it's that easy!
So get one for yourself on your stay in Taipei – all transports, including the U-Bikes, can be paid for using the Easy Card.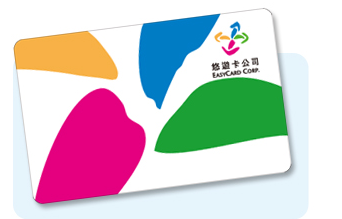 Tipping at restaurants and cafes
Tipping is not generally in the Taiwanese culture – however Americans have introduced the idea of tipping everywhere they've gone so naturally there will be some tipping involved, although it'll never be forced on you and most people also won't be offended or be rude to you if you don't tip.
Languages
The official languages in Taiwan are Mandarin Chinese and Taiwanese.
Mandarin Chinese was introduced by the KMT when they set up government here, so in some parts people can be reluctant to speak it if they don't consider themselves as the "fleet that came from the Mainland".
The local language – Taiwanese – is a bit of a mix between the Fujian dialect and Japanese, is now more widely spoken.
Hakka, another dialect from China long before China is China and Taiwan is Taiwan, is a minority language that can still be heard in the countryside.
However, never fear. Most younger generation will speak some English, as it is considered the most important language to learn at school.
Street signs, bus routes and transport stations all have English now too.
You'll also find some in Taipei now speak French. For some reason, there is now a big French ex-pat community in Taipei!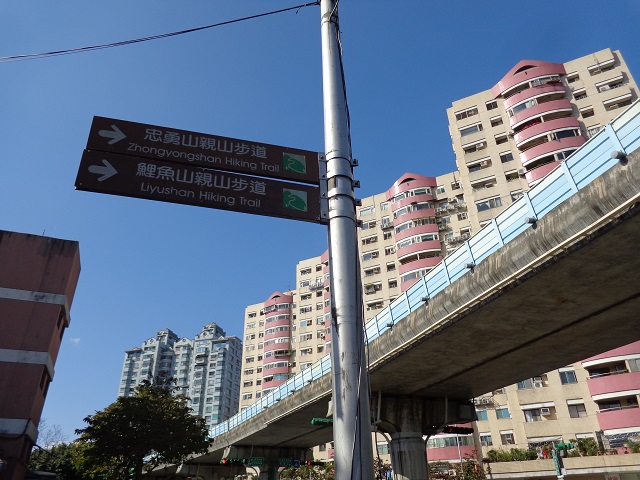 Visas for international visitors
As far as I am aware, most Europeans, Australians, Kiwis, Canadians, British and U.S.A passport holders do not require a visa to enter Taiwan.
As well as selected other countries. Please do check with your own government if you require a visa! I know people from China require a special permission to go to Taiwan.
I mean, it's all politics right? What goes around, comes around!
Those who don't require visas will be given permission to stay up to 90 days as a tourist as long as you have a return ticket.
Have I covered everything? Let me know and I'll update this post with additional information!